Buildings from Valley's early synagogues still stand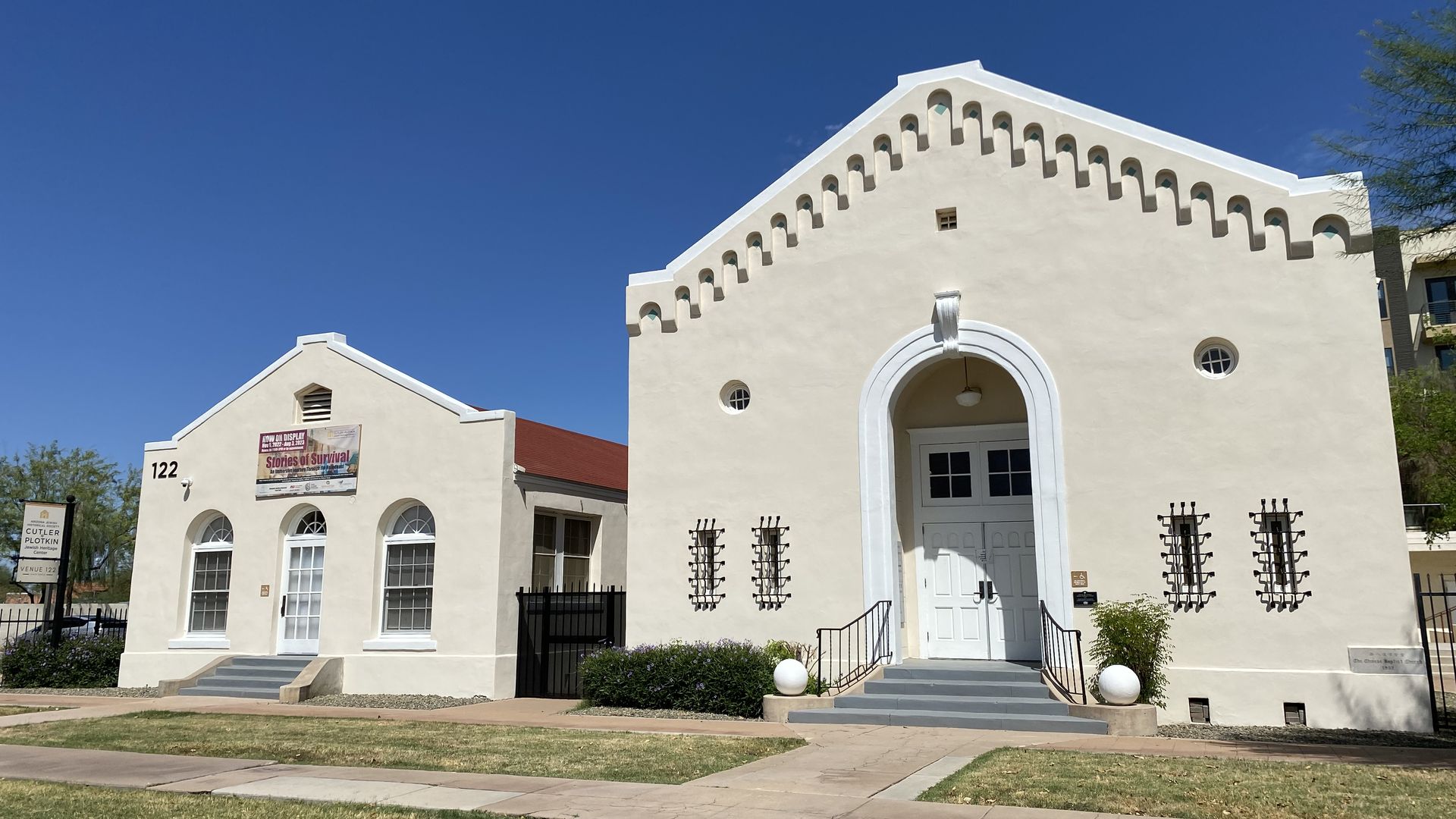 As the Valley's population spread outward from its roots in central and downtown Phoenix, much of the Jewish community moved as well. Now, the places where its most prominent synagogues once stood are filled with others.
Flashback: The first synagogue in the Valley was Tempe Beth Israel, located just to the east of Burton Barr Central Library.
The synagogue opened in 1921 in what was then the outskirts of Phoenix, said Lawrence Bell, executive director of the Arizona Jewish Historical Society.
Beth Israel moved to 10th Avenue and Osborn Road in 1949, and the original building became home to the Valley's first Chinese Christian Church.
In 1981, the building was sold to a Spanish-language Baptist church, and since 2002 it's been home to the Cutler-Plotkin Jewish Heritage Center, which houses the historical society.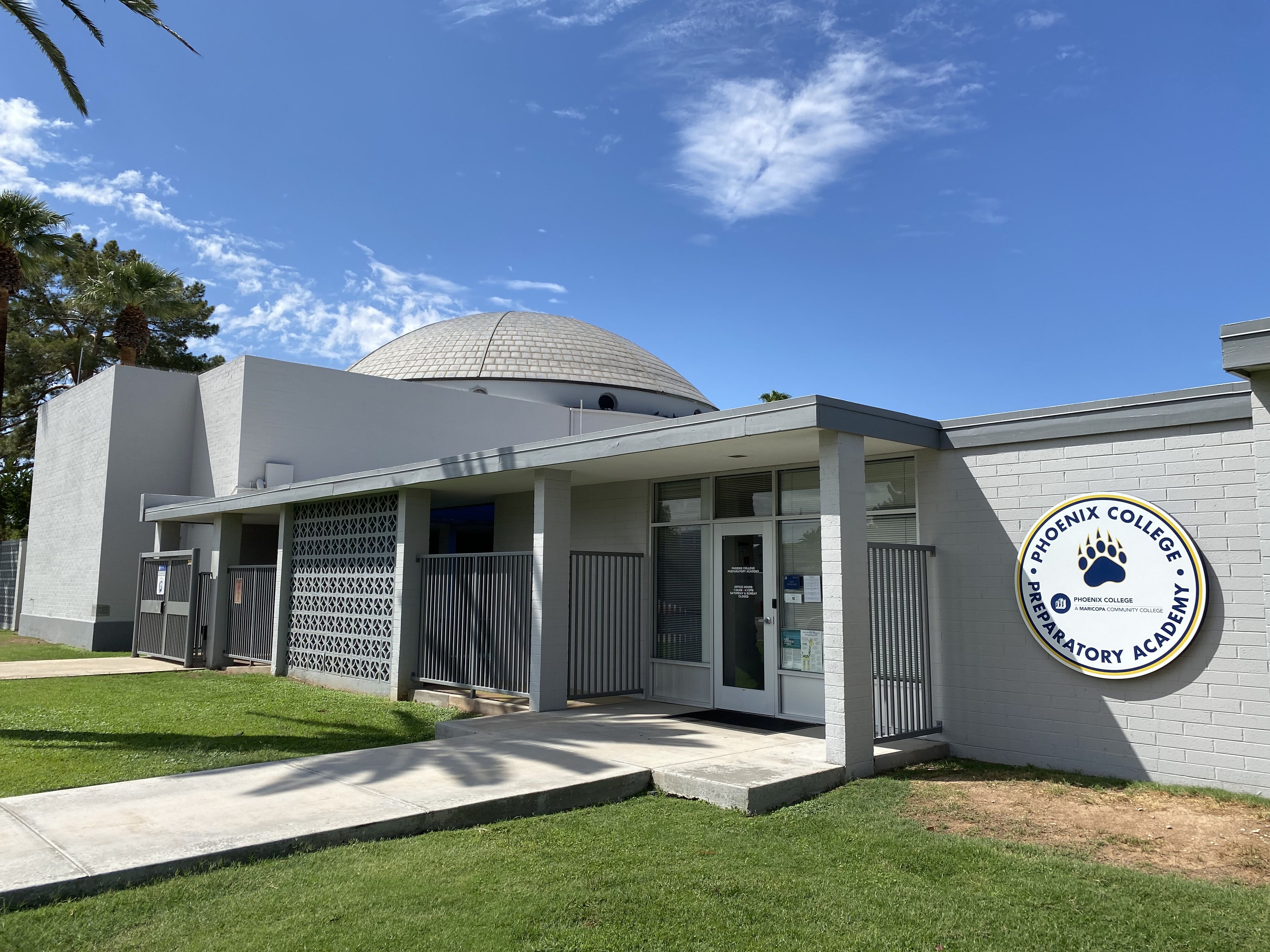 State of play: Temple Beth Israel moved north to Shea Boulevard in 1997, and the Osborn Road location became Phoenix College Preparatory Academy, which occupies the space today.
Another of Phoenix's original synagogues was Temple Beth El at Fillmore and Fourth streets, which formed in 1930 after the congregation split from Beth Israel, Bell said.
In 1950, the congregation opened a synagogue at 3rd Avenue and McDowell Road, but moved to its current location on Glendale and 11th avenues in 1967.
Today, the McDowell Road building is home to SuperPawn.
Meanwhile, the area's first orthodox congregation, Beth Hebrew, was founded around 1950, and its original building opened in 1955 at Portland and Third streets.
The Valley's first synagogue outside of central Phoenix was Temple Beth Sholom in Mesa, which Bell said opened around 1949.
Context: When Beth Israel opened in 1921, there were only about 120 Jews in the area, Bell told Axios Phoenix.
Today, there are about 90,000, he added.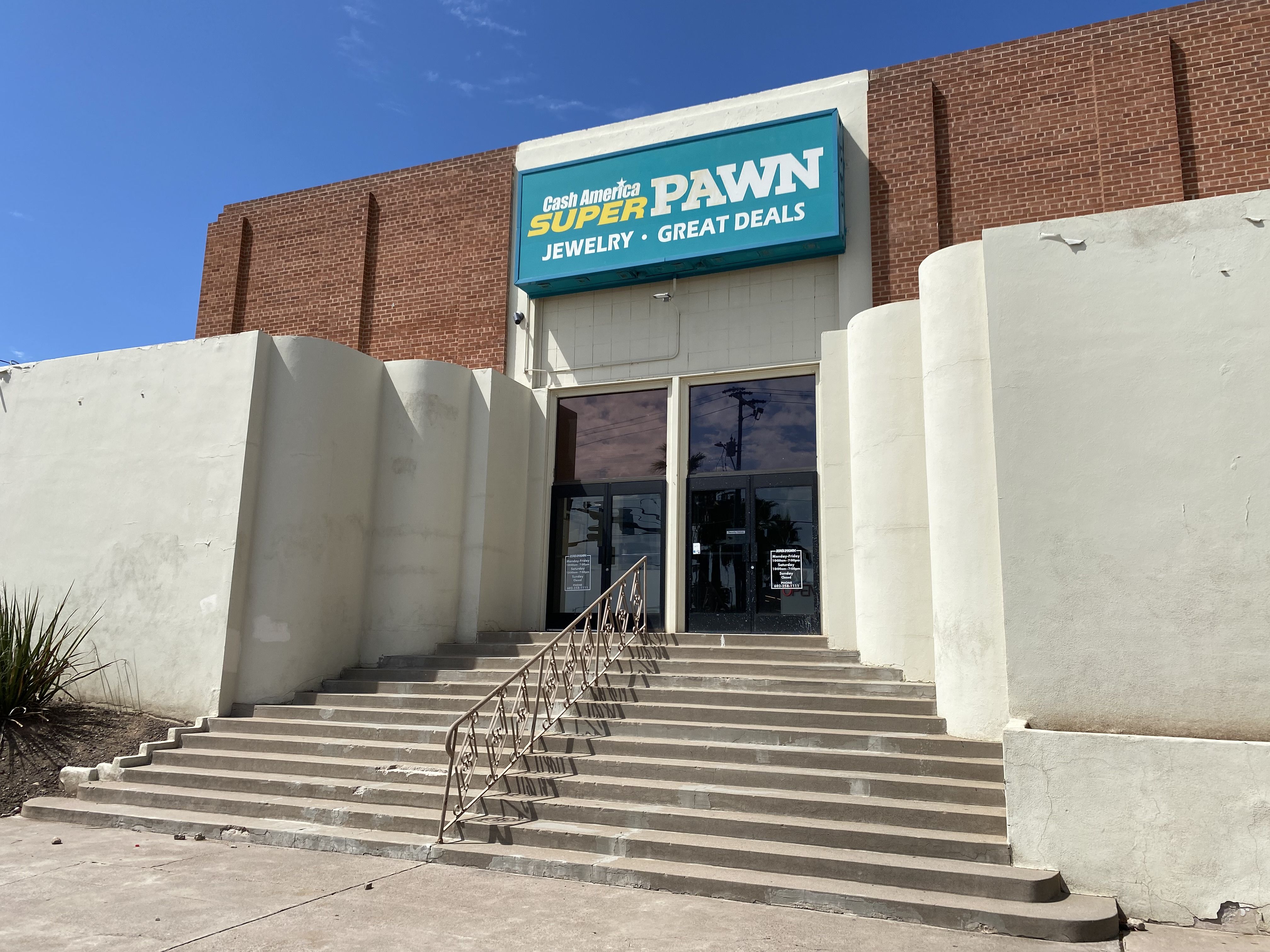 Yes, but: Central Phoenix long ago ceased to be the center of the Valley's Jewish community, which spread toward the suburbs with much of the rest of the area's population, and gravitated toward Scottsdale as they achieved socioeconomic success, Bell said.
Rabbi Jeremy Schneider of Temple Kol Ami said his synagogue broke off from Temple Beth Israel in the late 1980s amid a debate on whether the congregation should join that northern migration.
By the numbers: Details on each city's Jewish population are hard to come by, but a 2021 study from Brandeis University broke it down by congressional district.
The old 6th Congressional District, which included Scottsdale and north Phoenix during the debate that ended in 2022, had a Jewish population of about 40,000, while no other district had over 15,000.
Between the lines: While the reform Jewish community has largely shifted to Scottsdale and adjoining areas, there's still a thriving conservative and orthodox community around Glendale Avenue and Seventh Street.
Bell noted that because orthodox Jews can't drive on Shabbat, they must live near their places of worship, which makes relocation more difficult.
More Phoenix stories
No stories could be found
Get a free daily digest of the most important news in your backyard with Axios Phoenix.