Las 15 Salsas offers a taste of Oaxaca in Sunnyslope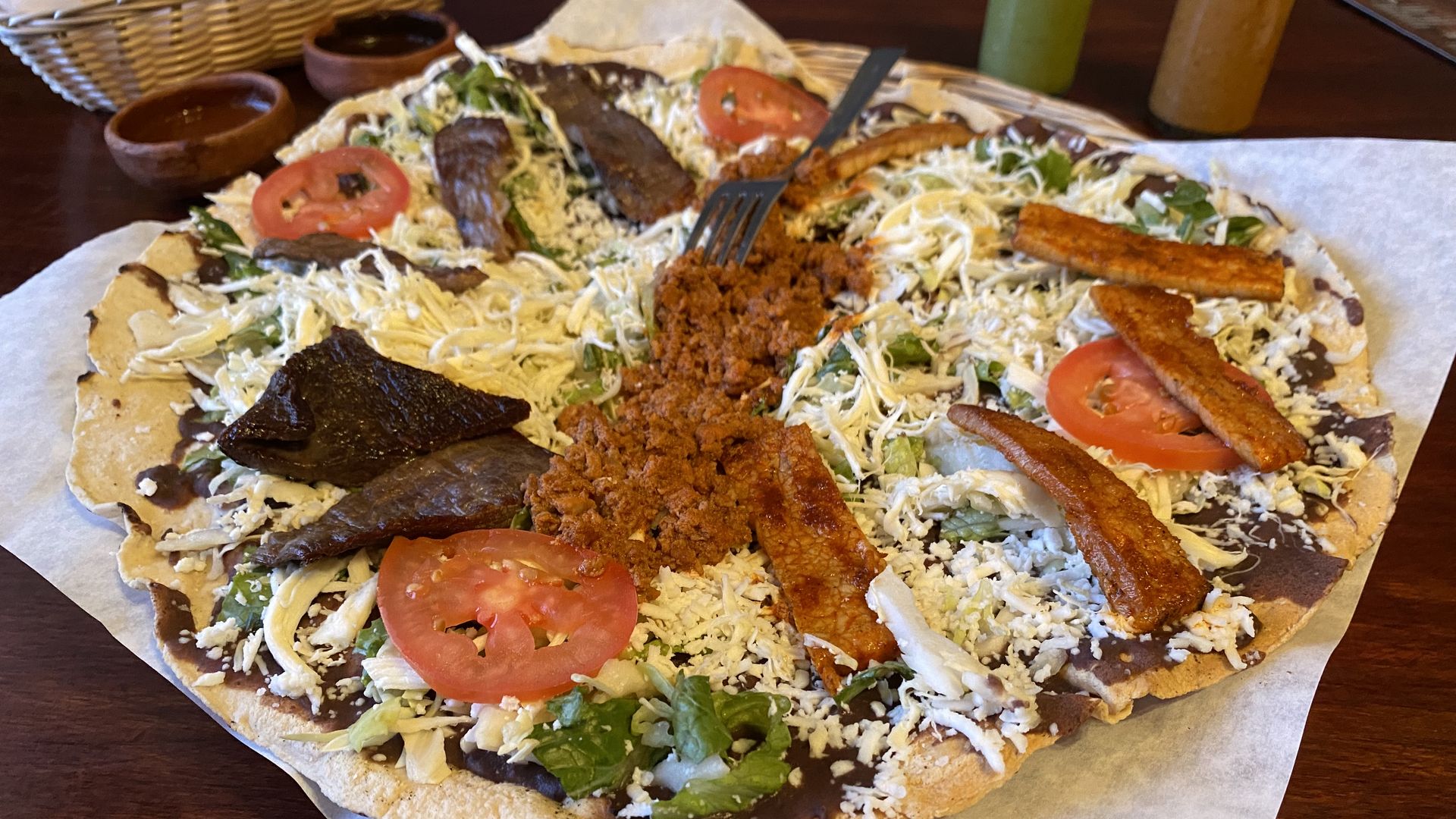 I'd never heard of Las 15 Salsas Oaxacan Restaurant before someone recommended it recently, but it sounded delicious, so I decided to head to Sunnyslope for lunch last week to check it out.
What I ordered: Tacos, burritos and enchiladas are always great, but since the restaurant specializes in the distinctive cuisine of Oaxaca, I asked for some recommendations.
I picked a tlayuda, a large, crispy tortilla covered with black beans, meat, cheese and other goodies, similar to a tostada.
Rather than choose just one meat, I ordered the combination tlayuda with three meats — chorizo; cecina, a salted and dried pork; and tasajo, a thinly sliced grilled beef.
The verdict: This thing was the size of a large pizza! I couldn't finish it, but given how delicious it was, I tried my best.
The combo was the right choice. I'm a lover of chorizo but was unfamiliar with cecina and tasajo, which gave the giant Oaxacan dish a variety of flavors.
What's next: I noticed they had red mole on the menu. When I mentioned to my server that I didn't know there was such a thing, she brought me a cup of it to dip tortilla chips in.
It tasted similar to its traditional counterpart, but with a little more zing. I can't wait to go back to order a full meal with it.
They also have yellow mole — which I'd also never heard of — so I'm going to have to make at least two more trips back to Las 15 Salsas. I suspect there will be many more to come.
More Phoenix stories
No stories could be found
Get a free daily digest of the most important news in your backyard with Axios Phoenix.