How water-loving mosquitoes thrive in metro Phoenix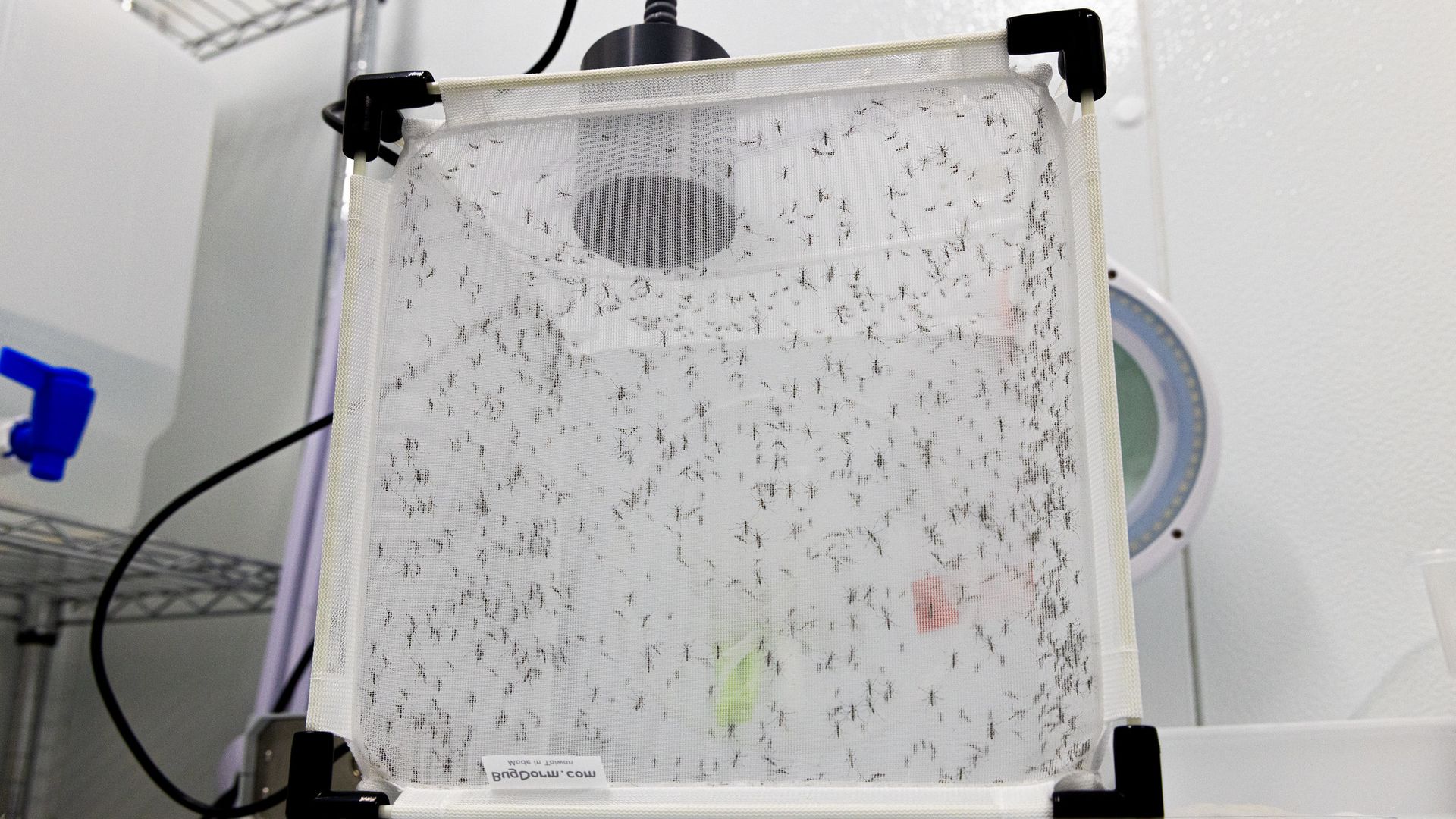 Mosquitoes need water to breed, making Arizona's dry climate an unlikely place for them to enjoy.
Yes, but: Anyone who lives here will tell you that's not stopped the pesky insects from finding ways to survive — and thrive — in the Valley.
Why it matters: Female mosquitoes — they're the ones that suck our blood and leave us with painful, itchy bumps — are the most deadly creatures on the planet.
They're responsible for 700,000 global deaths each year because they transmit viruses like West Nile, malaria, dengue and Zika.
Zoom in: In 2021, Maricopa County had its largest West Nile outbreak. More than half of all cases recorded in the U.S. were recorded here.
How it works: They breed in overwatered flowerpots, pools, birdbaths and other small containers that catch water.
The good news: We have two of the country's foremost mosquito experts in our community.
Husband-and-wife researchers Silvie Huijben and Krijn Paaijmans are professors at ASU's School of Life Sciences.
The latest: Last year, ASU opened a $2.5 million lab where Huijben, Paaijmans and others work with live mosquitoes.
The researchers are studying how mosquitoes adapt to different climates and how the insects and malaria parasites have evolved to resist insecticides.
Currently, they're working exclusively with local mosquitoes but plan to bring in tropical species soon.
Of note: Huijben tells us there are double doors, air curtains and other protocols to make sure none of the sneaky bloodsuckers leave the lab.
What's next: Huijben and ASU professor Mina Johnson are developing a game for middle school students to encourage them to take photos of suspected mosquito breeding habitats and win the title of "mosquito hunter."
Paaijmans and his team are designing barriers that emit electric fields to keep mosquitoes away.
Be smart: Local public health officials recommend using an EPA-registered repellent while outdoors, especially between dusk and dawn. Wear long-sleeve shirts, long pants and socks, especially in areas known to have mosquitoes.
Use this checklist to identify any mosquito breeding grounds in your yard.
By the numbers: As of mid-August, Maricopa County Vector Control had identified 150 mosquitoes carrying West Nile so far this year. The county deploys 800 mosquito traps every week to monitor areas with high mosquito activity.
More Phoenix stories
No stories could be found
Get a free daily digest of the most important news in your backyard with Axios Phoenix.