Arizona will conserve water from reduced Colorado River cuts next year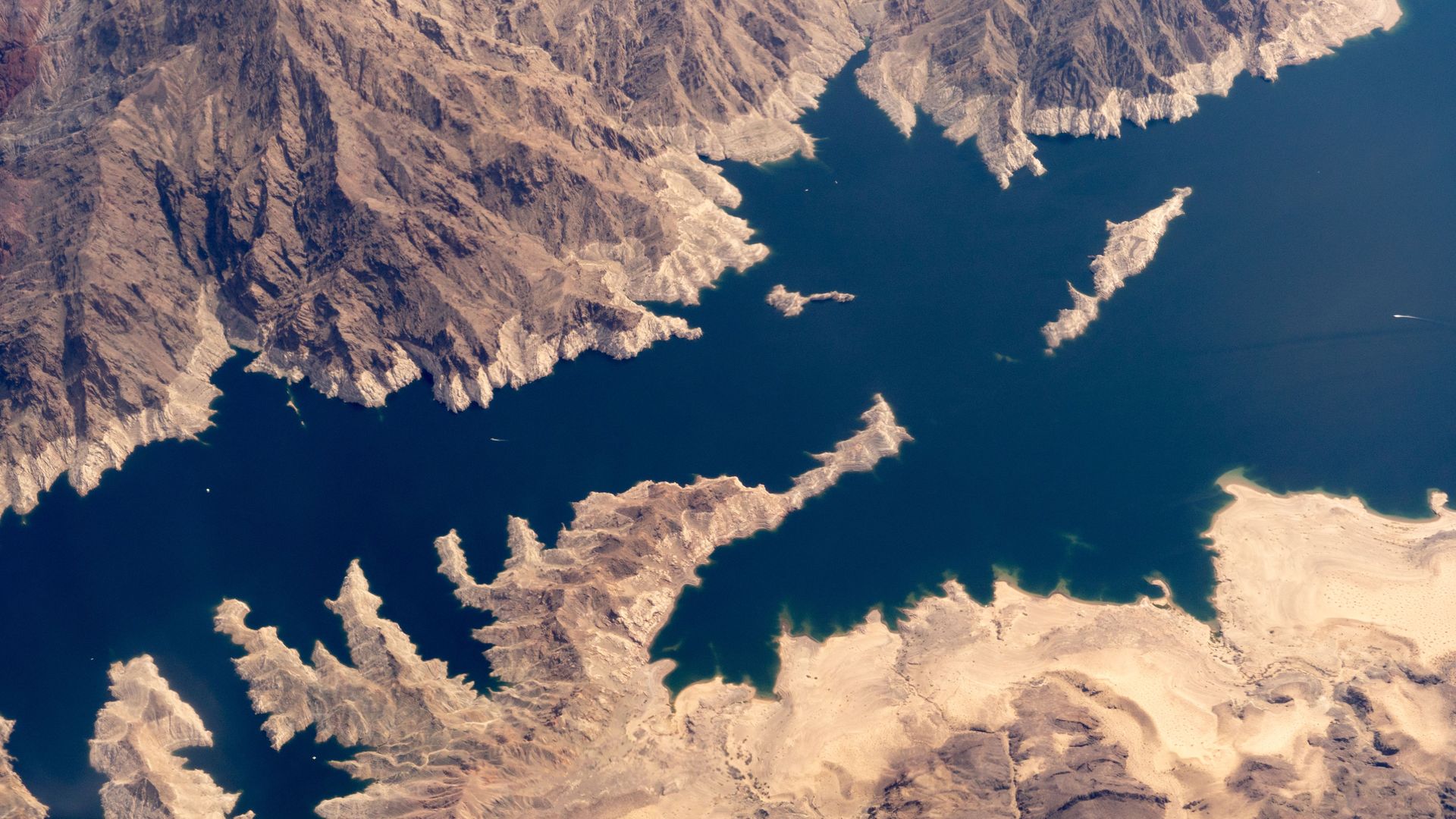 Arizona won't take as big a cut as expected from its allocation of water from the Colorado River next year due to an unusually wet winter.
Yes, but: That's unlikely to do much, if anything, to alleviate the ongoing "megadrought" or change the need for conservation measures that have been implemented recently.
Driving the news: The U.S. Bureau of Reclamation announced Tuesday that operating conditions have improved at Lake Mead and Lake Powell, and the Colorado River basin will be under a less severe Tier 1 shortage in 2024 instead of the Tier 2 shortage it's currently in.
That means Arizona's cut will be 512,000 acre-feet of water — about 18% of its allocation from the river — instead of 592,000 acre-feet.
Of note: An acre-foot is about 326,000 gallons, which is enough for two to three houses per year.
Reality check: Just because we'll have more water than expected doesn't mean we'll use it. The entities entitled to that water have agreed with the Bureau of Reclamation to conserve, rather than use it, according to the Arizona Department of Water Resources.
Ted Cooke, former general manager of the Central Arizona Project (CAP), a canal system that delivers Colorado River water to the interior of the state, told Axios Phoenix we shouldn't squander the extra water because drought conditions could worsen in 2024.
"This is water we weren't sure we were going to get from Mother Nature and we got it. We should conserve it rather than use it," said Cooke, who noted there's federal funding available to pay cities and other entities to conserve water they're entitled to use.
The big picture: The Colorado River basin remains in the midst of a massive, climate change-driven drought, which has lasted for 23 years and is the region's worst in 1,200 years.
Lake Mead and Lake Powell, reservoirs for Colorado River water, are still at historically low levels.
The reservoirs are at a combined capacity of just 36%.
"While 2023 provided above average snowpack, conditions for 2024 remain uncertain," the Arizona Department of Water Resources (ADWR) said in a press statement.
What's next: Water officials in Arizona are still looking to 2026, when new, long-term operating guidelines for the Colorado River will go into effect.
More Phoenix stories
No stories could be found
Get a free daily digest of the most important news in your backyard with Axios Phoenix.