Arizona's longest legislative session ends as lawmakers send Prop. 400 plan to the ballot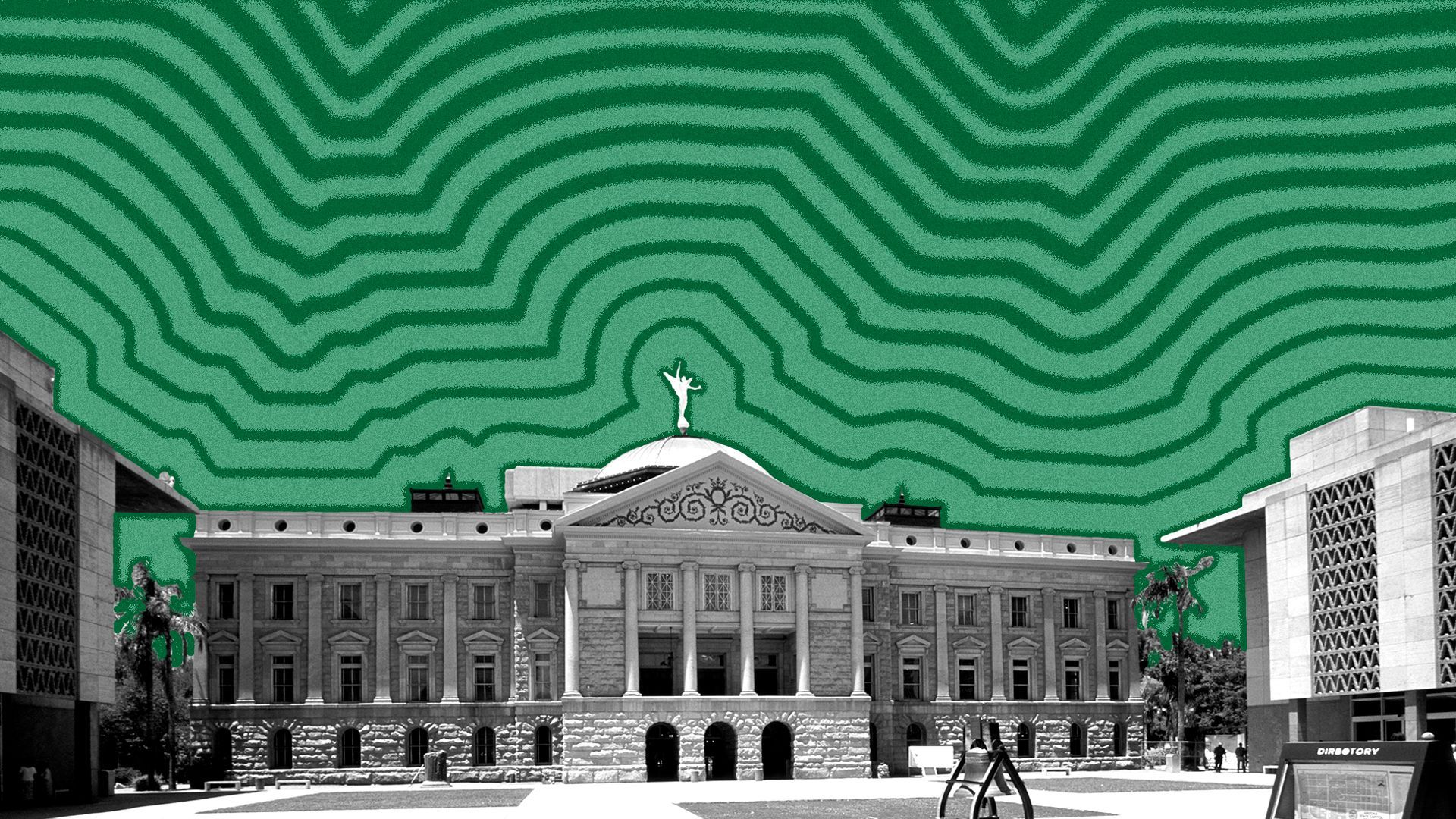 Lawmakers Monday approved a plan to refer the expiring Proposition 400 transportation tax to the 2024 ballot for approval by Maricopa County voters and then adjourned sine die.
Driving the news: About half of legislative Republicans and all but one Democrat voted to pass SB1102.
Prop. 400 has been a sticking point all session, and Democratic Gov. Katie Hobbs vetoed a previous version that Republicans passed on a party-line vote.
Senate president Warren Petersen and House speaker Ben Toma, both Republicans, agreed on the version the Legislature passed Monday.
Between the lines: The session is over for the year.
At 204 days, the 2023 session was the longest in state history.
The previous record was 173 days, set in 1988.
Lawmakers began a seven-week recess in June, extending the session long past the start of the new fiscal year on July 1, which is historically the final day of Arizona's lengthiest sessions.
By the numbers: The Prop. 400 agreement changed the distribution of funds from the previous version of the bill.
40.5% of the revenues instead of 40% will go toward freeways and highways.
22.5% instead of 21% will go to major roads, intersection improvements and regional transportation infrastructure.
37% instead of 39% will go toward public transportation.
Details: The plan prohibits the use of Prop. 400 revenue for light rail expansion, a point of contention for the Maricopa Association of Governments (MAG) and other Prop. 400 advocates.
Revenue can't be used for projects that would reduce lanes of traffic.
Speed limits on interstates in Maricopa County can't go below 65mph.
Yes, but: Cities can still use other funding for light rail expansion.
However, no public money — not just Prop. 400 revenue — can be used for a planned extension of the light rail to the Capitol, though tracks could still run nearby.
What they're saying: Petersen and Toma argued the plan prioritizes highways, restricts light rail expansion and provides oversight and accountability.
"If the voters pass this, this will be the most conservative transportation plan in the history of Arizona," Petersen said.
Rep. Selena Bliss, R-Prescott, said other counties will have to compete with Maricopa, which has nearly 62% of Arizona's population, for state transportation dollars if Prop. 400 doesn't pass. "This is their sandbox. Let them play in it."
"Anything that we do has to be negotiated between both parties. And that's what you saw here," Toma told reporters after the House vote. "I actually do think, in spite of the rhetoric that was on the floor today, this is quite a good deal from a Republican perspective."
"The passage of the Prop. 400 ballot measure will secure the economic future of our state and create hundreds of thousands of good-paying jobs for Arizonans," Hobbs tweeted.
The other side: Conservative Republicans, including members of the Arizona Freedom Caucus, said the Legislature should lower taxes rather than allowing Prop. 400 to be extended.
"A tax extension is a tax increase," said Rep. Alexander Kolodin, R-Scottsdale.
Many objected to the chunk of money dedicated to public transportation.
Some described the bill as holding roads "hostage," saying they should give voters an opportunity to vote on the issues separately, as the vetoed plan from earlier this year would have.
Meanwhile, Hobbs still must take action on SB1131, a bill to bar cities from taxing rent.
More Phoenix stories
No stories could be found
Get a free daily digest of the most important news in your backyard with Axios Phoenix.