Judge backs journalist by tossing Arizona Sen. Rogers' injunction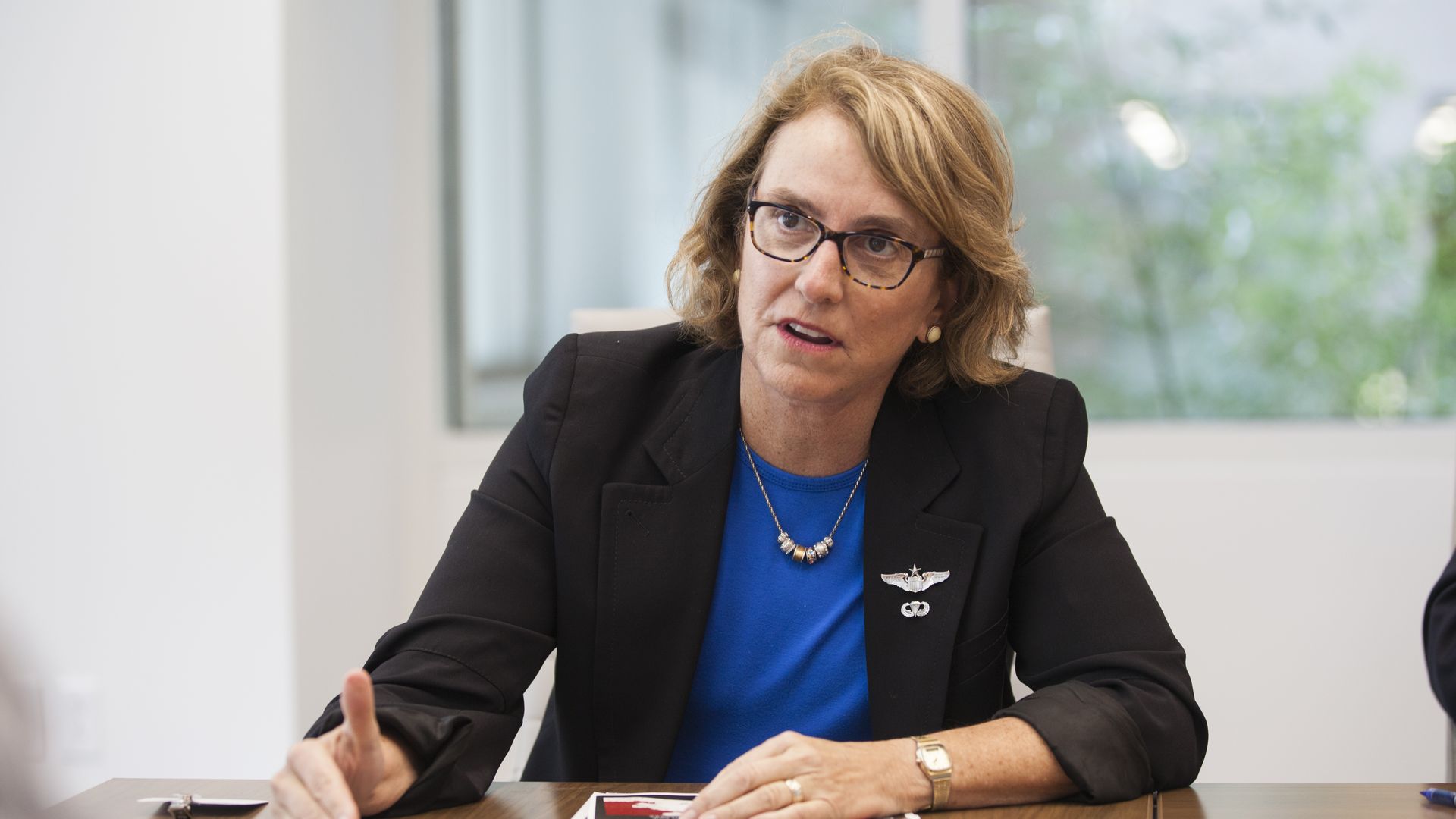 A Flagstaff judge on Wednesday dismissed an injunction that state Sen. Wendy Rogers sought against a reporter for showing up at two homes she owns in the Valley.
Catch up quick: Rogers obtained an "injunction against harassment" last month against Camryn Sanchez, the Senate reporter for the Arizona Capitol Times, after she attempted to contact Rogers at homes she owns in Chandler and Tempe.
Sanchez was investigating allegations that Rogers lives outside the district she represents, which would make her ineligible for her seat.
Rogers also gets higher per diem reimbursement from the Senate because her official residence in Flagstaff is outside Maricopa County.
Zoom in: Judge Howard Grodman, a Flagstaff justice of the peace, ruled after about three hours of testimony that Rogers' request didn't meet several criteria in state law.
The law requires a series of events that serve no legitimate purpose and would cause a reasonable person to feel annoyed, harassed or alarmed.
Grodman said though he believed Rogers felt annoyed, harassed or alarmed, Sanchez did not commit a series of acts that would cause a reasonable person to feel that way.
The judge also said the strongest argument against the injunction is that Sanchez's conduct served a legitimate purpose of investigative reporting.
Between the lines: Prior to Sanchez's showing up at her homes last month, Rogers told the reporter she was "dismissed" after attempting to ask her a question on the Senate floor, and officials in the chamber told Sanchez she could no longer approach Rogers at her desk.
Rogers, who rarely if ever speaks with reporters, previously declined to talk to Sanchez about legislation she sponsored last year.
Senate GOP spokesperson Kim Quintero also told Sanchez she knew Rogers wouldn't want to respond to the reporter's questions about her residency.
William Fischbach, Rogers' attorney, said Sanchez was aware the senator didn't want to talk to her but knocked on her doors anyway.
Yes, but: Attorney Christopher Hennessy, who represented Sanchez and the Capitol Times, said the directive that she not approach Rogers applied only to the Senate floor.
Grodman noted that process servers, trick-or-treaters and even elected officials like himself and Rogers regularly knock on people's doors uninvited. Rogers acknowledged on the stand that she's knocked on "tens of thousands" of doors during her many runs for office.
What they're saying: "This case is not about the First Amendment, nor is this case about whether Wendy Rogers resides in her district," Fischbach said in his closing statement, arguing it's about whether Sanchez engaged in conduct that would cause a reasonable person to feel harassed.
Hennessy countered in his closing that it was "absolutely" a case about the First Amendment. "Apparently now reporters need permission to do their jobs in the eyes of the plaintiff," he said.
Of note: Hennessy said he plans to file a petition to recover legal costs from Rogers, but Grodman signaled he's likely to reject any such request.
More Phoenix stories
No stories could be found
Get a free daily digest of the most important news in your backyard with Axios Phoenix.