Lake Mead is rising, but its effect on Arizona remains unclear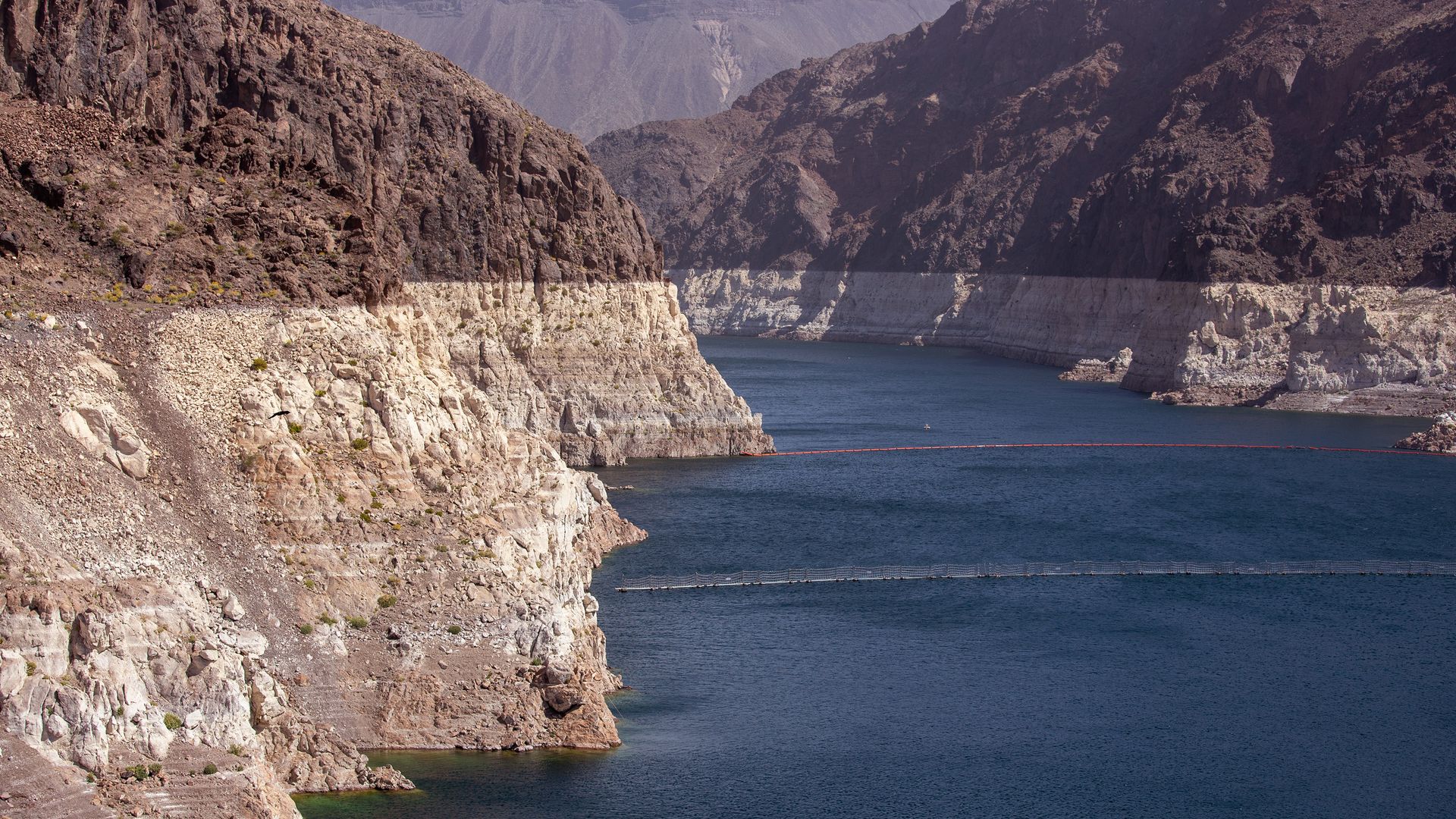 The unusually wet winter we had in the Colorado River basin is boosting Lake Mead's dwindling water levels. But it's unclear how much might go to Arizona or who would benefit.
The big picture: The Colorado River basin is in the midst of a 23-year drought — the worst the region has seen in 1,200 years.
Context: Colorado River water is delivered to cities, tribes, agricultural districts and others in the interior of the state via the Central Arizona Project (CAP).
Cuts to Arizona users' CAP water are dictated by 2007 guidelines and a 2019 Drought Contingency Plan (DCP).
Between the lines: Arizona is currently in a tier 2a shortage due to the drought, but the latest projections will most likely bring us back to a tier 1 shortage in 2024, CAP spokesperson DeEtte Person tells Axios Phoenix.
At the start of the year, CAP was expecting Arizona to hit a tier 3 or tier 2b shortage.
The shortage designation, based on water levels in Lake Mead, dictates the allocation of cuts.
Why it matters: Whether water users who took cuts in past years get any of their water back remains to be seen.
Person says some entities could receive small quantities of water next year, but not enough to make up for previous losses.
Yes, but: Even if the relatively rosy projections are enough to offset some previous cuts, it might not matter because the bureau's latest draft supplemental environmental impact statement (SEIS) could lead to more cuts that would wipe out any gains for CAP water users.
It will issue a final SEIS this summer and is expected to make decisions about additional Colorado River cuts in August.
Person says that means "there would be less water, not more."
Catch up quick: The bureau has proposed two potential scenarios for cuts — one based on pre-existing water rights from the river, and another that would more evenly distribute cuts between Arizona, California and Nevada.
Using previously established water rights would favor California, while the other proposal would favor Arizona.
More Phoenix stories
No stories could be found
Get a free daily digest of the most important news in your backyard with Axios Phoenix.