Hardly any statues honor Arizona women, but many are deserving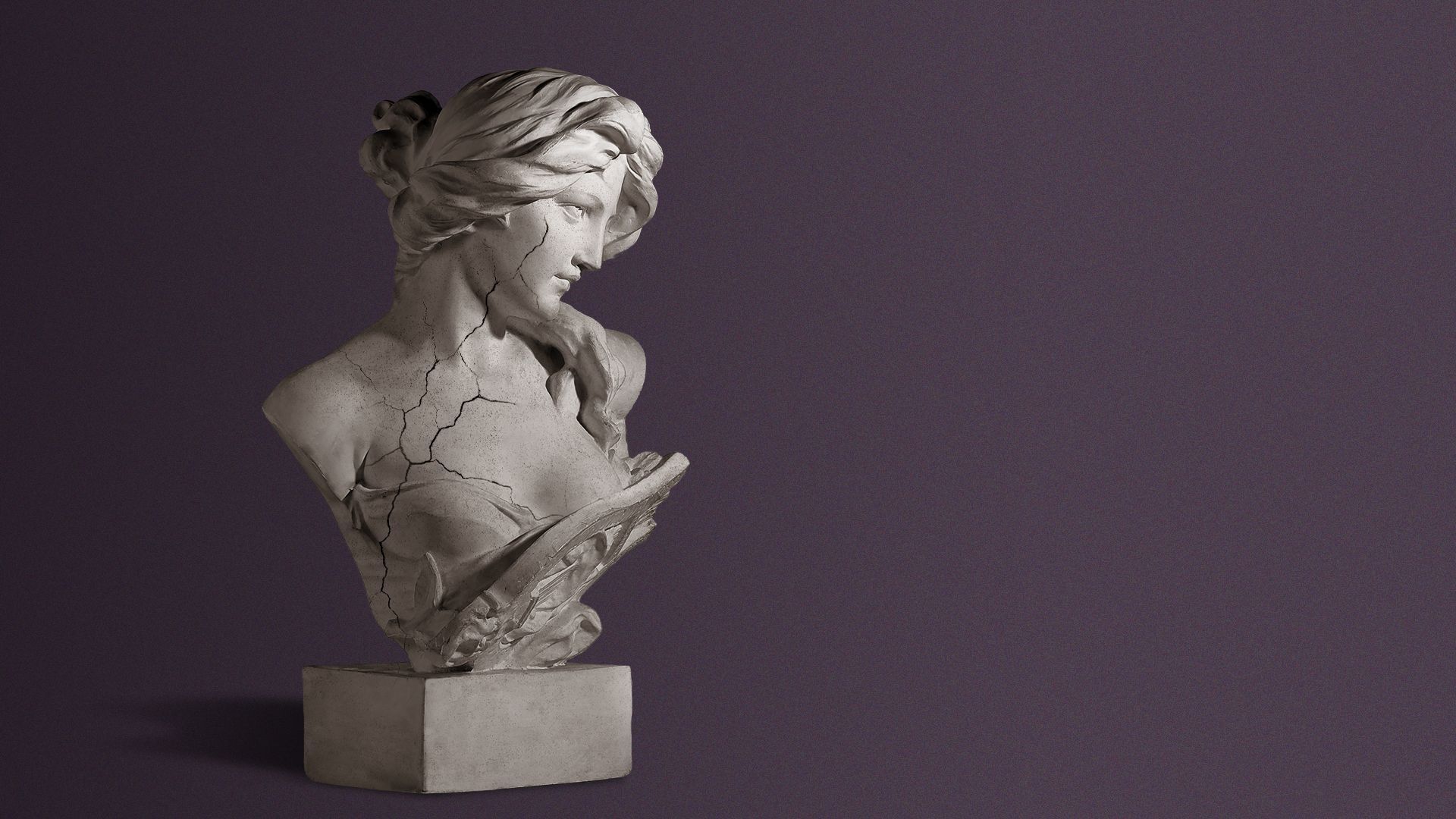 There are few statues of women in Arizona, but there's no shortage of women who are deserving of the honor.
The big picture: To celebrate Women's History Month, we asked local historians, and our readers, to tell us who should be immortalized in bronze, marble or other materials.
Nellie Cashman: A prospector and businesswoman, Cashman was known as the Miner's Angel among other similar nicknames.
A native of Ireland who emigrated to the U.S. in 1845, she was a prospector who moved to Tucson in 1879 and Tombstone a year after.
There, she was known for the help she provided to people who were injured or sick.
She also raised money to build Tombstone's first Catholic church and organized support for the town's first schools.
Ana Frohmiller: First elected in 1926, she served as Arizona's auditor — previously an elected position — for 24 years.
Frohmiller was also the first woman nominated to run for governor, and was the Democratic nominee who lost to Republican Howard Pyle in 1950.
Frohmiller "challenged anybody she felt was incorrectly using the state's money," according to the Arizona Women's Hall of Fame.
Sharlot Hall: Hall dedicated much of her time to preserving pioneer and Native American materials and was Arizona's official territorial historian from 1909-1912, making her the first woman to hold a salaried office in the territory, according to the Sharlot Hall Museum in Prescott.
She also wrote a 1906 poem called "Arizona," lobbying for it and New Mexico to enter the union as separate states.
Dolores Huerta: The legendary labor rights and civil rights activist doesn't live in Arizona but has been active here throughout her decades-long career, cofounding the National Farm Workers Association with Cesar Chavez.
Isabella Greenway: She became the first woman to represent Arizona in Congress after winning a special election to fill a vacant seat in 1933. Greenway won two more terms thereafter.
Polly Rosenbaum: After her husband died in 1939, Rosenbaum was appointed to his seat in the Arizona House, which she held until 1994.
Her 45 years in office makes her the longest-serving state lawmaker in Arizona history, earning her the nickname of "First Lady of the Arizona Legislature."
Of note: We were able to identify two statues of real-life women in Arizona — one of Sandra Day O'Connor in the federal courthouse in downtown Phoenix, and one of Sedona Schnebly, for whom the town of Sedona was named.
More Phoenix stories
No stories could be found
Get a free daily digest of the most important news in your backyard with Axios Phoenix.