Phoenix is Honeywell's hub for urban air research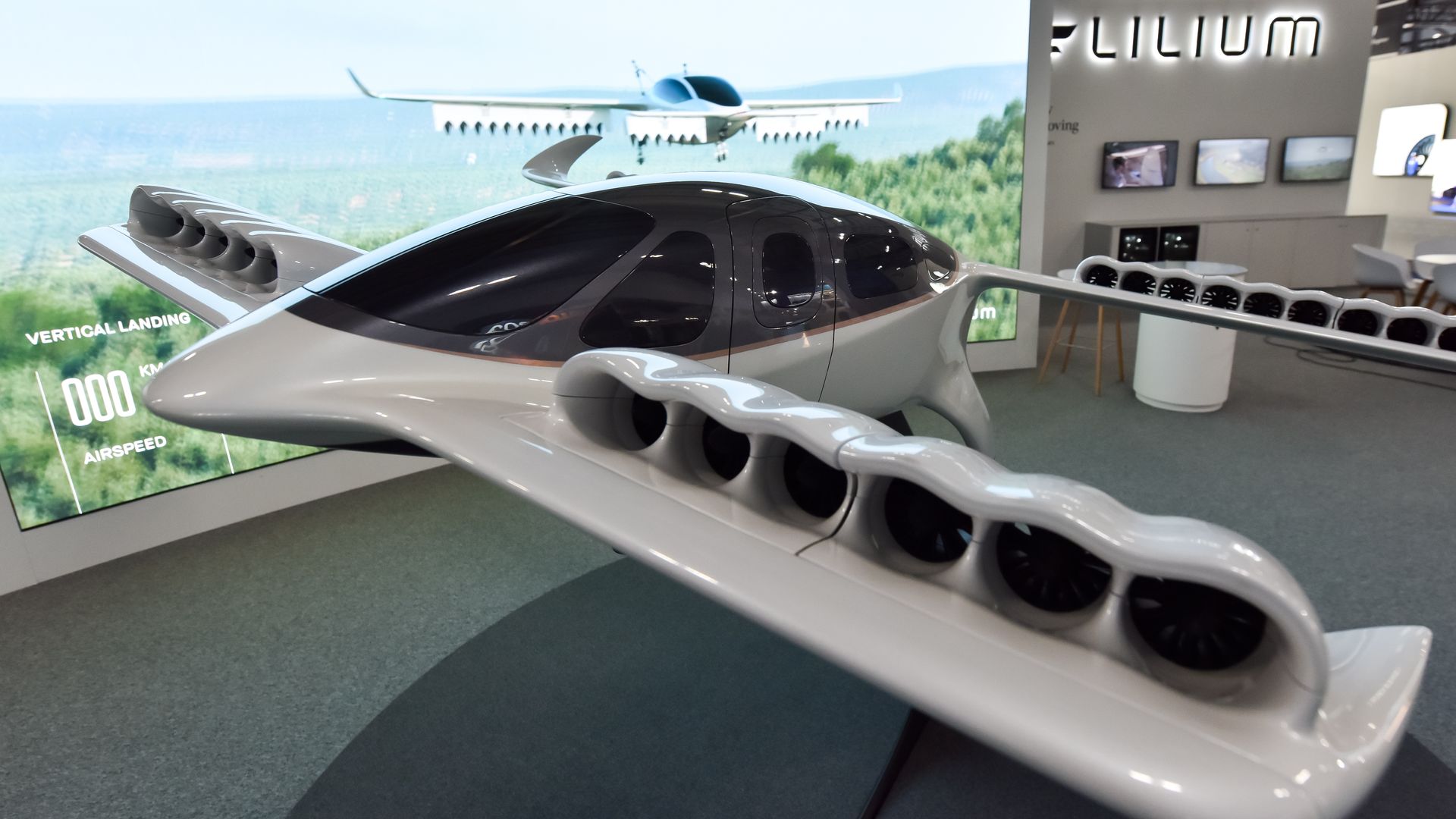 In just a few years, you may be able to hop in an air taxi that'll take you 100 miles in under an hour, and the Valley is positioned to be at the forefront of this possible revolution in urban air travel.
State of play: Honeywell opened its Advanced Air Mobility (AAM) lab last year at its Deer Valley aerospace facility in north Phoenix.
It's is Honeywell's primary hub for research on unmanned aerial systems and urban air mobility (UAS/UAM).
Honeywell manufactures components of electric air vehicles, such as motors and avionics, at other facilities, and they are built by other companies.
Details: As their name suggests, electric vertical takeoff and landing aircraft (eVTOLs) take off and land vertically using rotating electric motors that propel the aircraft horizontally.
The vehicles' range would go up to 100 miles, though that's likely to increase as battery technology improves.
Stephane Fymat, vice president and general manager for advanced air mobility, tells Axios Phoenix he expects the aircraft will initially fly out of airports and eventually will take off and land at "vertiports" in other areas.
The aircraft are "as quiet as my dishwasher," Fymat said, making them suitable for eventually flying in and out of residential or other congested areas without the noise disruptions that helicopters bring.
Some would have pilots and others would be supervised by ground operators during flight.
Why it matters: Flying taxis, or eVTOLs, are expected to be the next big thing in transportation.
Fymat uses the example of a Honeywell employee who lives in Gilbert and works at the AAM in Deer Valley and whose 59-minute commute would become an 11-minute flight.
"Our vision is that you will be able to go door to door 100 miles away in 45 minutes or less," he tells us.
The aircraft could also be used for uncrewed cargo deliveries, like a larger-scale version of Amazon's drone deliveries.
Of note: Honeywell was the state's 27th largest employer last year with nearly 6,900 employees, per the Arizona Republic's annual rankings.
Fymat says the AAM and its role in eVTOL technology is likely to attract other companies to the Valley, as well.
The Valley could be an early adopter of the technology. Fymat says the prevalence of regional airports makes it an ideal location.
What's next: Pulkit Agrawal, Honeywell's principal certification engineer for UAS/UAM, says he expects the technology to be ready for public use in 2026, ramping up by 2028 as confidence builds.
It's unclear how much it'll cost.
Reality check: It'll take more than just technology to make air taxis a reality.
There are issues with airspace, regulation, urban planning and other aspects of the technology to be sorted out before it goes into use.
"The technology is here. It's just, is it going to be cost-effective and is it going to be safe?" Anthony Wende, an assistant teacher for aviation programs at ASU's Ira A. Fulton Schools of Engineering, told Axios Phoenix, adding there are environmental issues, too.
More Phoenix stories
No stories could be found
Get a free daily digest of the most important news in your backyard with Axios Phoenix.