Legislation would pave way for Don Bolles monument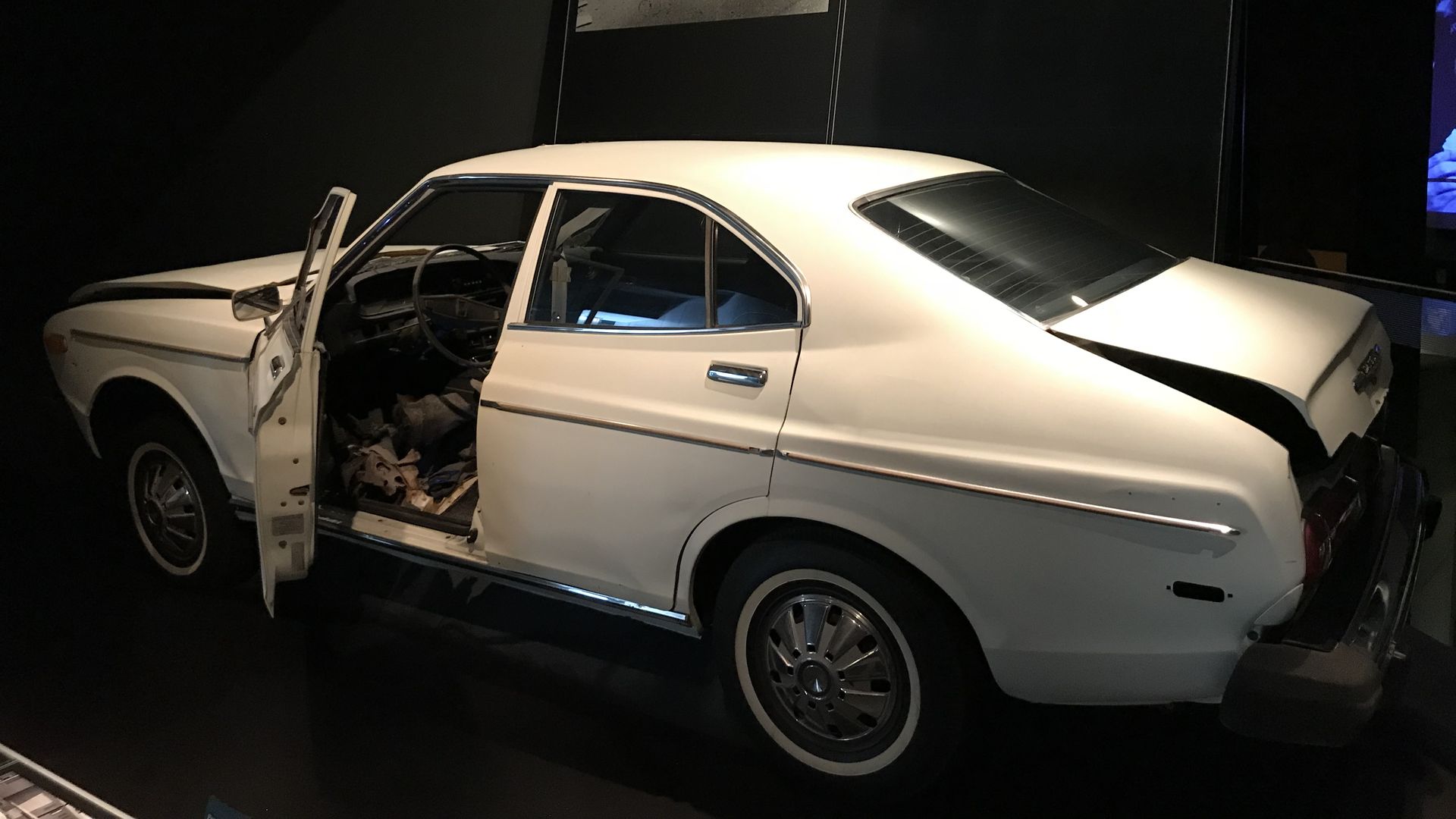 With legislation that would clear the way for a monument to Don Bolles awaiting a Senate hearing, we thought it was a good time for a history lesson about the Arizona Republic reporter assassinated nearly five decades ago.
State of play: Reporter Hank Stephenson of the Arizona Agenda has been lobbying for legislation that would permit a memorial to Bolles at Wesley Bolin Plaza, next to the Capitol.
Why it matters: Bolles' murder was a shocking moment that, to many, represented an assault on the First Amendment and the free press.
Details: On June 2, 1976, Bolles went to the Clarendon Hotel to meet a source named John Adamson, who said he could provide information about corruption involving prominent politicians.
While Bolles waited in the lobby, Adamson called to say the meeting was off.
As Bolles backed out of his parking space, a dynamite bomb that Adamson had placed under his car exploded. Bolles died 11 days later from his injuries.
Catch up quick: Adamson took a plea deal, telling investigators he'd been hired by a Phoenix contractor named Max Dunlap to kill Bolles, and that he partnered with a Chandler plumber James Robison to carry out the murder.
Dunlap and Robison were convicted in 1977 and sentenced to death.
The Arizona Supreme Court overturned the convictions in 1980 because Adamson refused to answer some questions from defense attorneys.
Adamson was convicted and sentenced to death after initially refusing to testify again.
The intrigue: Adamson said Dunlap wanted Bolles and two others killed because they'd angered or wronged his friend and mentor Kemper Marley, a rancher and liquor wholesaler.
An article Bolles wrote several months before the bombing scuttled Marley's nomination to the state racing commission.
What happened: The attorney general's office later recharged Dunlap and Robison and reached an agreement with Adamson to testify against them.
Dunlap was convicted of murder in 1993 and spent the remainder of his life in prison; Robison was acquitted later that year.
Yes, but: Some people believe Adamson framed Dunlap and Robison to protect others who hired him.
Zoom in: Bolles is mostly remembered for how he died, but his work had a tremendous effect on the state during his 14 years at the Republic. Among his greatest hits were:
A grand jury indicted two state tax commissioners based on his reporting about them taking kickbacks in exchange for state contracts.
The House impeached two corporation commissioners after Bolles reported they were forcing employees to contribute to their reelection funds, and one was a partner in a trucking company that got a lucrative contract with the commission. The Senate acquitted them.
Bolles' series "The Menace Within" uncovered mafia infiltration in Arizona.
He revealed that Emprise, a Buffalo, New York, sports concession company with mob ties, had taken control of the state's dog racing industry.
His reporting blew the lid off the land fraud epidemic that gripped the state, particularly when it came to Ned Warren, Sr., who was regarded as Arizona's land fraud kingpin.
More Phoenix stories
No stories could be found
Get a free daily digest of the most important news in your backyard with Axios Phoenix.