ESAs can fully cover tuition at some private schools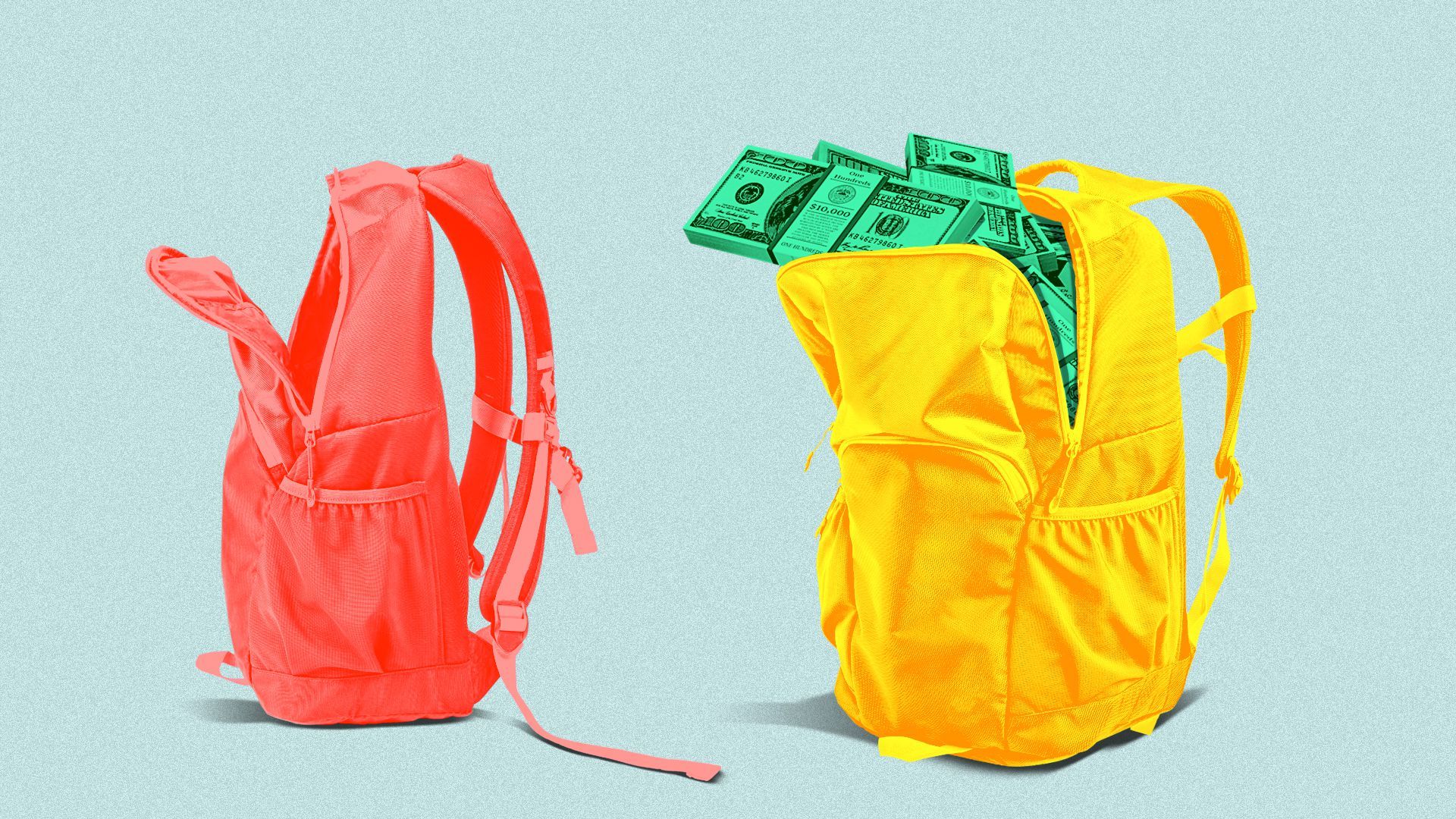 If you're trying to decide where to send your kids to school next year and thinking about using the state's voucher-style Empowerment Scholarship Account program, you might be wondering exactly what your ESA covers.
Details: ESAs provide parents whose children don't attend public schools with money that can be used for things like educational materials, tutoring and private school tuition.
Many schools cost far more than ESAs cover, but there are still plenty of places to send your kids without dipping into your own finances.
By the numbers: Though the average ESA for the third quarter of last year was $11,332 and some students received more than $30,000, most got less, according to the Arizona Department of Education's most recent quarterly report.
Of the more than 30,000 students who accepted ESAs during the third quarter of last year, about two-thirds got between $6,000 and $8,000.
ESA amounts vary and are determined by several factors; students with disabilities qualify for substantially more than other students.
The program has ballooned to about 47,200 students since legislation went into effect last September.
Zoom in: The website Private School Review tracks schools by tuition, allowing parents to determine what's affordable.
Seventy-two of the 108 elementary schools listed have tuition rates at or under $8,000.
The same holds true for 19 of 55 high schools.
Yes, but: Average 2023 tuition rates for private elementary schools ($9,356) and high schools ($13,772) exceeds the amount that most parents received from ESAs as of Sept. 30, 2022.
Between the lines: Steve Smith, state director for the pro-school choice organization American Federation for Children, said there are about 500 private schools in Arizona, and his understanding is about half have tuition rates within the average ESA amount.
Smith tells Axios Phoenix he expects new private schools to pop up to meet demand now that ESAs are available to all Arizona students.
Of note: David Lujan, executive director of the liberal Arizona Center for Economic Progress and a longtime critic of the ESA program, says it can be hard to determine the quality of private schools because they aren't subject to the same testing and accountability requirements as their public counterparts.
There are also fewer private school options in low-income and rural areas, he said.
Catch up quick: The ESA program was created in 2011 for students with disabilities, and lawmakers in subsequent years expanded it to include other groups, such as students in failing schools, Native American children who live on reservations and others.
Conservative school-choice advocates achieved a long-sought goal of universal eligibility last year.
The program has been controversial, with critics, mostly on the political left, arguing it siphons money from public schools, lacks accountability and largely benefits wealthier families.
More Phoenix stories
No stories could be found
Get a free daily digest of the most important news in your backyard with Axios Phoenix.