Chronic absenteeism has skyrocketed in Arizona since the pandemic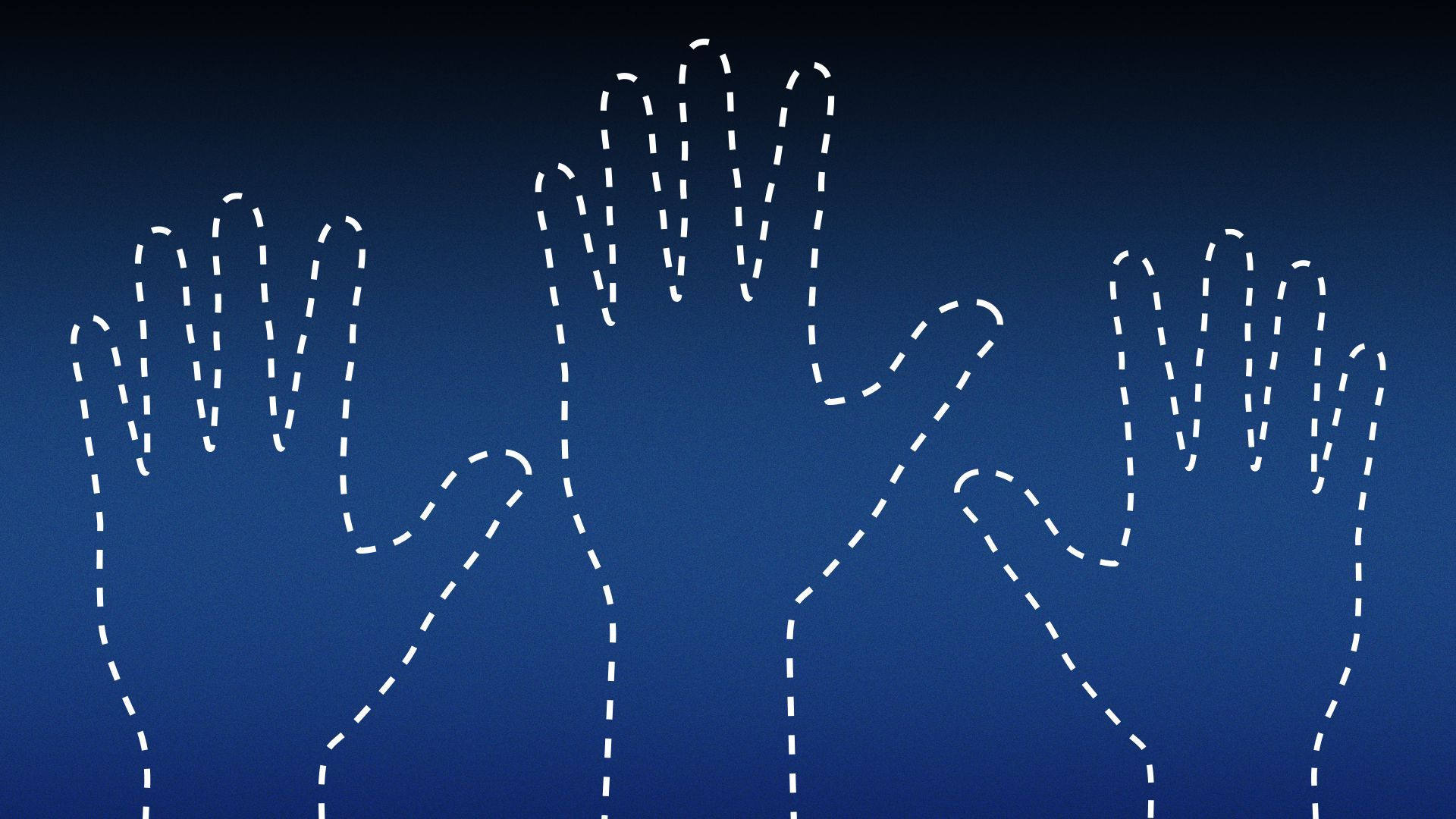 Arizona students are missing more school than they were before the pandemic, raising the alarm about learning loss and broadened opportunity gaps.
What's happening: The chronic absence rate across Arizona schools was 22% during the 2021 school year, up from about 14% in 2019, according to a new report released from Helios Education Foundation and WestEd.
Chronic absenteeism is defined in Arizona as missing 10% or more, or at least 18 days, of the school year for any reason.
Why it matters: Regularly missing school is a predictor of negative educational outcomes, including failing to meet literacy benchmarks or dropping out of school.
What they're saying: "This issue of chronic absence and the broader lingering effects of COVID… is I think fair to say truly a crisis that we need to all come together to focus on, to understand how we can raise awareness and address these types of challenges that are directly impacting students and their ability to be successful," Helios president and CEO Paul Luna said.
Threat level: The report indicates that absenteeism increased more significantly among historically underserved student populations, such as those who qualify for free or reduced lunch, are English language learners or are Black or Latino.
One reason students miss school is a lack of access because of transportation issues, chronic illnesses or unstable housing. These barriers are more likely to impact children of low-income families, said Hedy Chang, executive director of Attendance Works.
Once economically disadvantaged students fall behind the classroom, their families are unlikely to have the resources to hire tutors or other resources to help them catch up on learning, she said.
What they're doing: Avondale Elementary School District superintendent Betsy Hargrove said her schools have studied their individual attendance data to reduce barriers for student access and better motivate them to want to be in the classroom.
The school district serves about 6,000 students in pre-K to eighth grade. About 75% qualify for free or reduced lunch and 80% are ethnically diverse.
For example: Administrators realized there was a particularly high rate of absences at one housing complex. They worked directly with the housing provider to take attendance at the bus stop and knock on doors of kids who weren't there. They also created a display with flags for each family and tied ribbons to the flags if they had perfect attendance each week.
The schools in her district have seen a 20%-60% reduction in chronic absences this year compared with last.
Of note: Chang said there is no evidence that punishing students or parents for absences will reverse their behavior. In fact, it may make them less engaged.
Worth your time: A recent analysis by the Arizona Center for Investigative Reporting and The Hechinger Report found that attendance-related suspensions are pervasive in Arizona, accounting for more than half of all in-school suspensions in some districts.
More Phoenix stories
No stories could be found
Get a free daily digest of the most important news in your backyard with Axios Phoenix.