Meet the Tinder Meteorologist, New Orleans' straight-talking weather man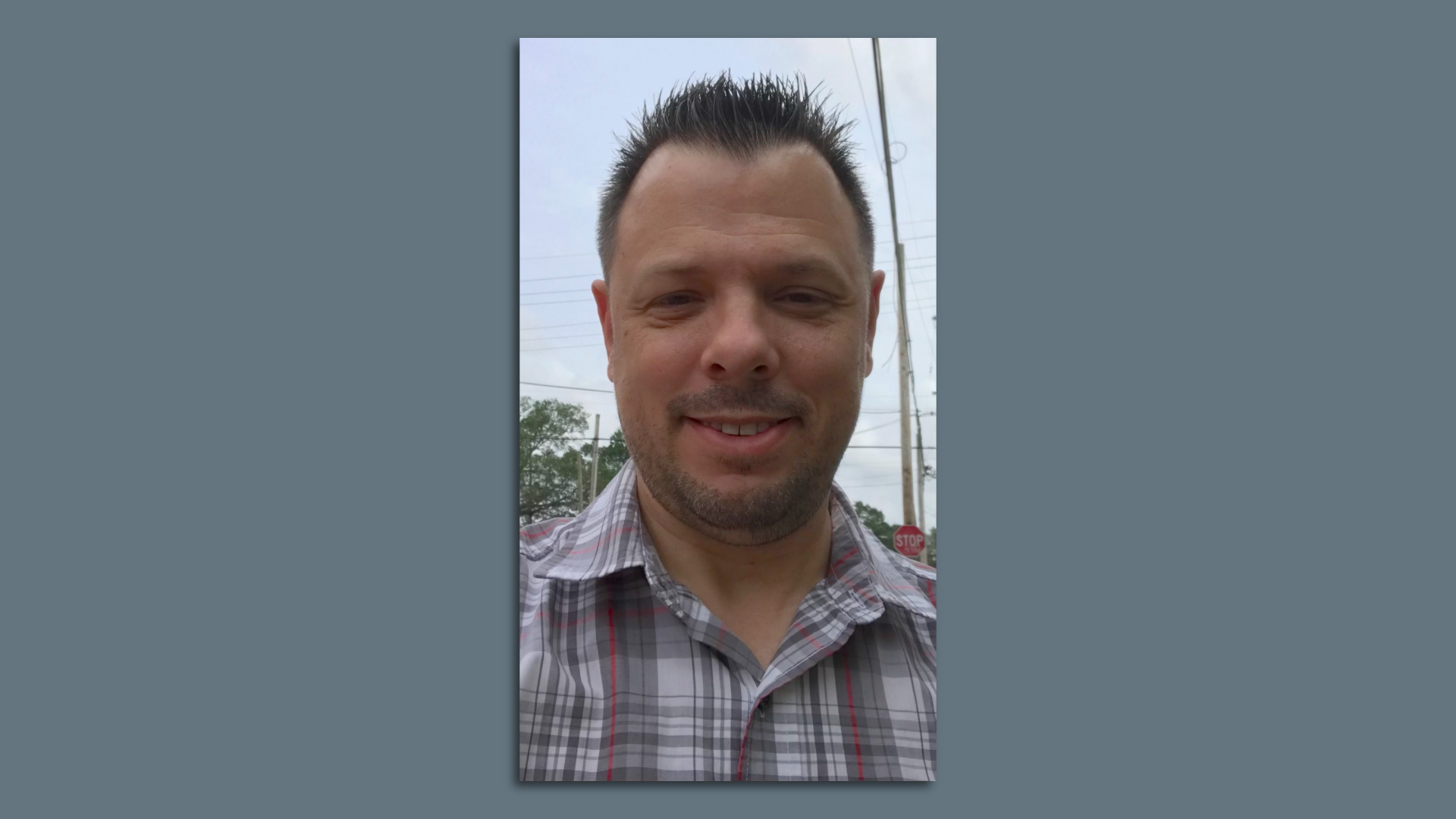 Darren Daley was just looking for a hookup. But what he ended up with was about 20,000 followers, and an Instagram account that operates more like a full-time job when New Orleans weather turns bad.
Who dat?: Daley is the man behind the Tinder Meteorologist, a straight-shooting Instagram account that tells followers exactly how he sees local forecasts shaping up. Oh, and he shares a lot of dogs that are up for adoption, too.
Hot or not: It all started in 2017 when Daley got out of a long-term relationship. Things had been rough going, and Daley ended up on the dating app, Tinder. Likening it to Facebook's early years of "hot or not," he went on, as he put it, "a Tinder rampage."
"Eventually, I met someone and settled down, but in October of 2017, Hurricane Nate gave us quite a scare," Daley tells Axios.
Out of the woodwork came all of Daley's Tinder dates, asking the trained meteorologist what they really needed to know about the storm. And Daley answered every question.
"They really liked the updates, and they started sending them to their friends and … so we had this phone tree-type thing going," Daley says.
Doin' it for the 'gram: Daley eventually moved his content onto Instagram, which allowed him to keep the personal touch on his updates while also growing his following.
In a city where Bob Breck's name is legend and Margaret Orr is so beloved she got an entire dog parade dedicated to her in the French Quarter every year, it's no small feat to break into the New Orleans meteorology market.
"It's really been stunning to me because there are so many sources of [this] information," Daley says. "Apparently, I have a way of presenting it that is different.'
Where he went to school: Daley landed in New Orleans after Hurricane Katrina for what was supposed to be a three-month-long temp job. As the story so often goes, he never left.
Always in his hurricane prep kit: "Ice. People are great with the water, the nonperishable food, but it seems they always forget about ice. It's usually a long-term power outage, and it's 95 frickin' degrees outside. You want to have as much ice as you possibly can."
His special occasion restaurant: GW Fins. Whatever their catch of the day is.
Pick a side: Sidewalk side, no question.
Get this man a soap box: "Preparation, preparation, preparation. Get your hurricane kit ready to go before the season starts. I cannot stress this enough. … And when the inevitable threat comes and that saves you 12 hours' worth of work that you can spend on something else, you are going to be so grateful that you did it."
More New Orleans stories
No stories could be found
Get a free daily digest of the most important news in your backyard with Axios New Orleans.