14 best brunch spots in New Orleans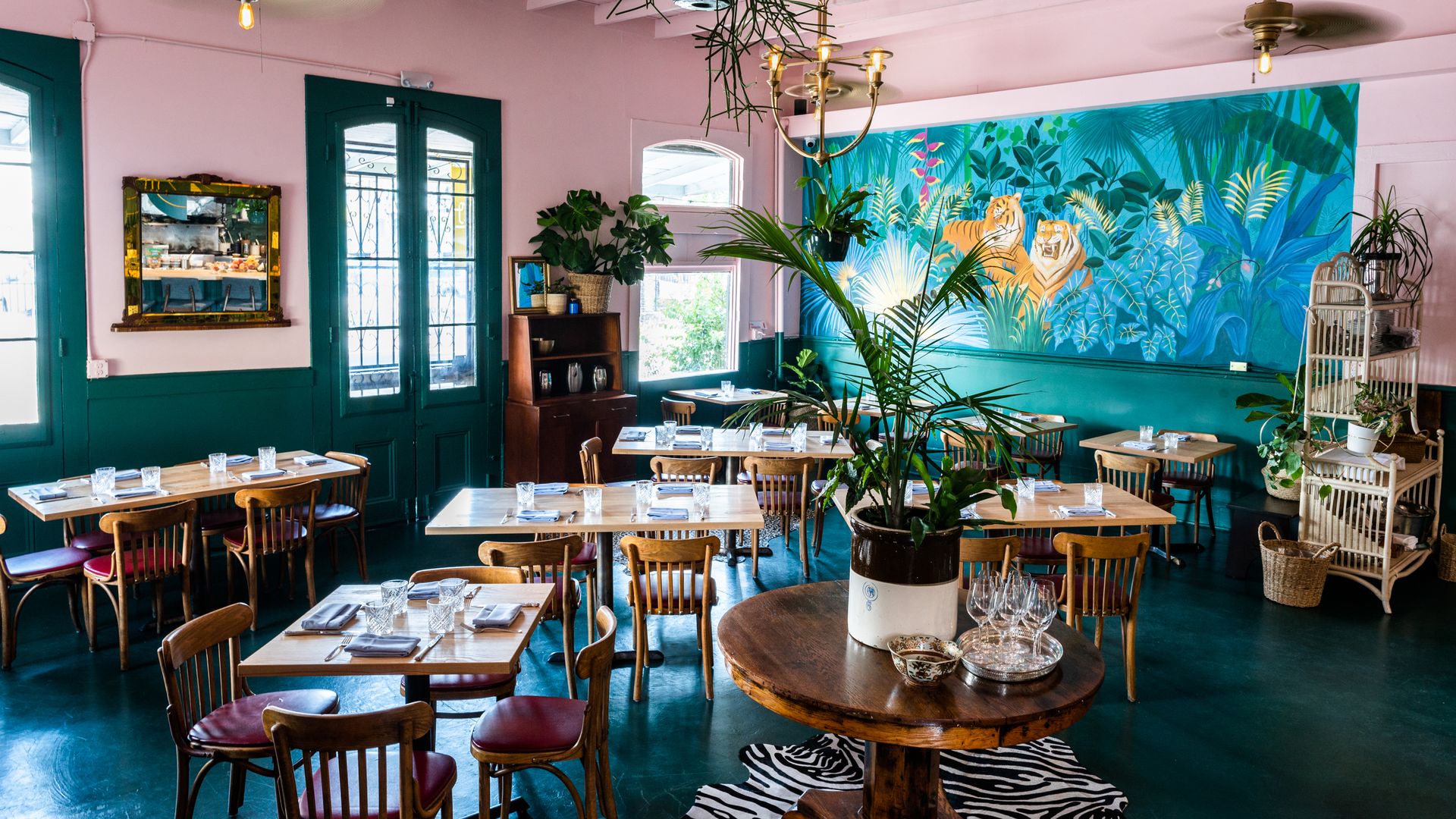 There are a lot of influential New Orleans inventions — jazz, the Higgins boat, Richard Simmons' "Sweatin' to the Oldies" — but few are as widely adopted as brunch.
Yep, the midmorning meal that's not quite breakfast and not quite lunch was created in New Orleans.
Background: Sure, British author Guy Beringer may have come up with the word, but it was French Quarter restaurant H. Bégué's Exchange that created "second breakfast" as a meal for French Market proprietors just coming off the overnight shift.
The concept was wildly popular, and it spread quickly.
And today, you can toast that early ingenuity over brunch in any number of New Orleans restaurants.
Here are 14 of our favorites.
What's cooking: This Jamaican restaurant serves up jerk chicken and biscuits, oxtails and grits, crabcakes and plenty of fun, fruit-forward brunch cocktails.
Where to find it: 8227 Oak St.
What's cooking: A mix of contemporary American and Honduran breakfast standards, from avocado toast to baleadas sencillas, a tortilla served with eggs, refried beans, a house-made crema and avocado, and stuffed with chorizo, brisket, pork or mushrooms.
Where to find it: 800 Louisa St.
What's cooking: A range of comforting egg dishes, like huevos rancheros and a hash skillet with roasted beef, and lighter options like salads and bowls. Feeling indulgent? Go for the funfetti bubble waffle.
Where to find it: 1320 Magazine St.
What's cooking: A boozy brunch perfect for a lazy Sunday with a menu focused on French and Creole classics, like turtle soup, eggs Sardou and Brennan's own eggs Hussarde: poached eggs atop a house-made English muffin with coffee-cured bacon with hollandaise and marchand de vin sauce.
Where to find it: 417 Royal St.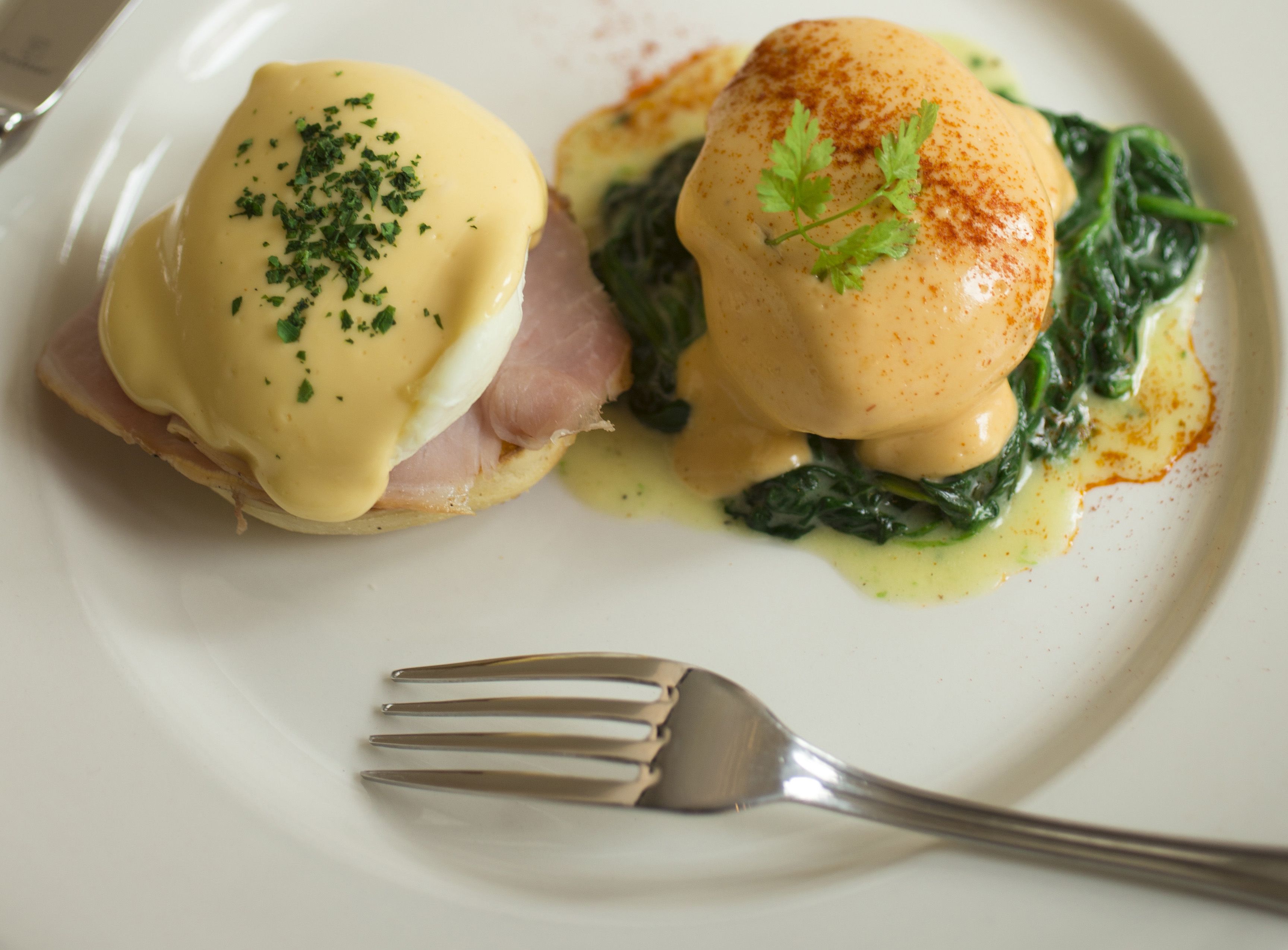 What's cooking: Expect to stick around awhile as you work your way through multiple courses. Think pork belly cinnamon rolls, shrimp and grits and strawberry shortcake.
Don't forget to bring a few bucks to tip the jazz musicians who meander the restaurant for tableside performances.
Where to find it: 1403 Washington Ave.
What's cooking: Fresh salads, chicken and waffles, and fried green tomatoes with eggs. Bring a bathing suit and spend the afternoon by the backyard pool, and don't forget some cash to tip the drag queens who entertain diners every weekend.
Where to find it: 634 Louisa St.
What's cooking: Indulgent comfort foods that might just send you back to bed for a nap, like the bacon, egg and cheeseburger, a bruleed cinnamon roll and the pigs in a blanket: A buttermilk pancake wrapped around a link of pork sausage and served with maple syrup and powdered sugar.
Where to find it: 611 O'Keefe Ave., Suite C7
What's cooking: Expect a line at this iconic New Orleans breakfast joint, but it'll be worth the wait for the fried green tomatoes dripping in hollaindaise and bright yolks from poached eggs, old-school local breakfast fritters known as callas and of course the rave-worthy praline bacon.
Where to find it: 601 Gallier St.
What's cooking: The vibe here is all home-cooking, whether you want something lighter, like oatmeal or grilled veggies and grits, are are looking for something to soak up last night's sins, like a cornbread waffle with pulled pork, you're in good hands.
Where to find it: 2440 Chartres St.
What's cooking: Chef Justin Devillier serves up Louisiana flavor at his Uptown corner restaurant. Think brioche pain perdu and Gulf shrimp and frits. Don't forget a couple of orders of the blue crab beignets for the table, and maybe a side of duck fat hash for yourself.
Where to find it: 4236 Magazine St.
What's cooking: The menu here changes often, but it's always whimsical and globally-inspired. Think chile-fried chicken, jelly doughnuts stuffed with cranberry miso filling and a steak and eggs dish served with harissa.
Where to find it: 4501 Tchoupitoulas St.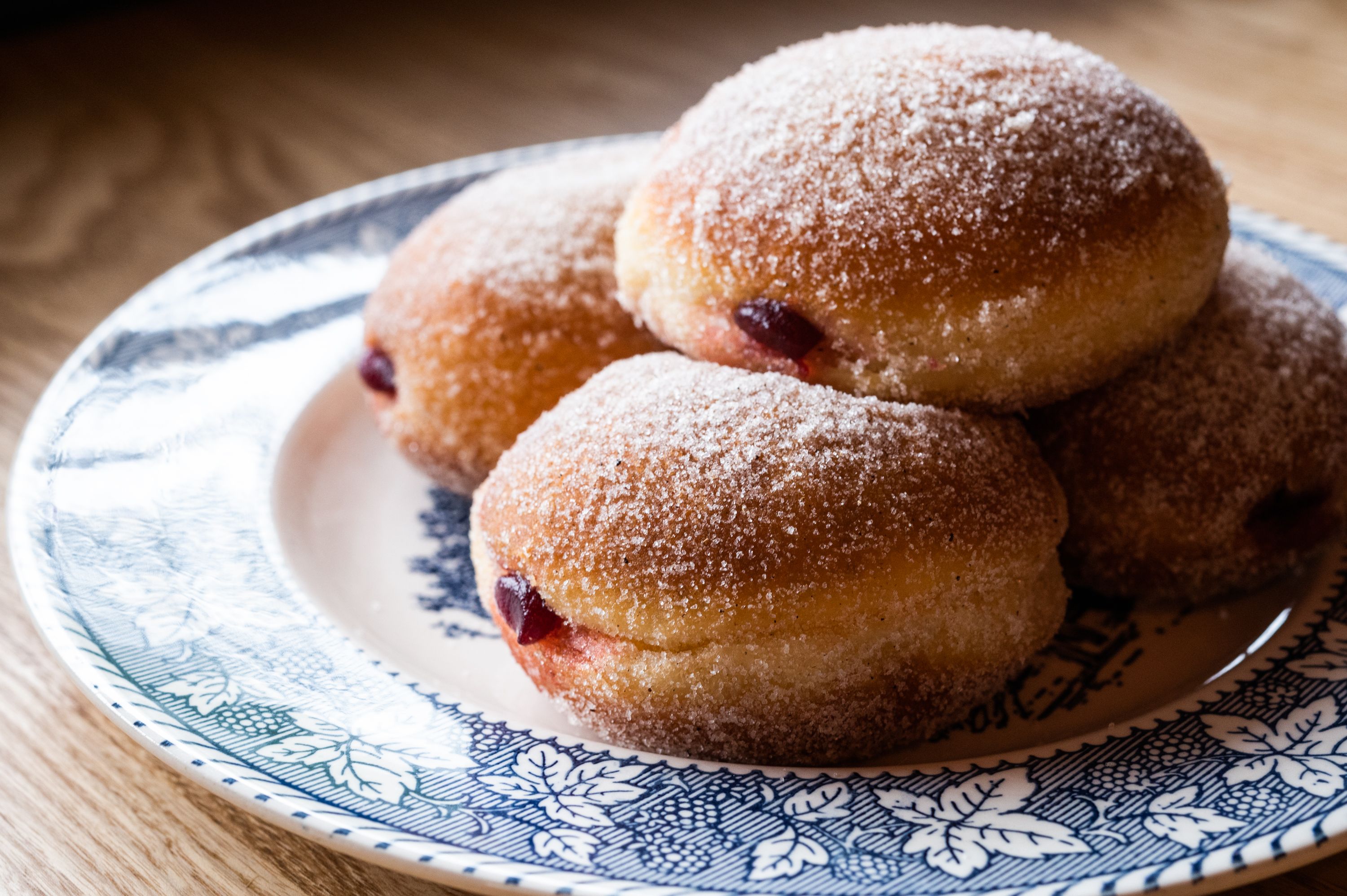 What's cooking: Fried egg sandwiches, lemon ricotta pancakes topped with blueberry compote and lamb sausage ragu with hummus and poached eggs.
Where to find it: 511 Marigny St.
What's cooking: Chef Alon Shaya's contemporary Israeli is perfect for a communal-style feast of dippable hummus filled with buttery blue crab or harissa and soft-cooked eggs, or simply a plate of shakshuka to warm you up from the inside.
Where to find it: 5757 Magazine St.
What's cooking: Waffles, pancakes and lots of southern flavors, like sticky wings with honey Tabasco, boudin balls and the Tchoupitoulas omelet, which is stuffed with crawfish, shrimp, cheese and a crabmeat cream sauce.
Where to find it: 3903 Canal St.
More New Orleans stories
No stories could be found
Get a free daily digest of the most important news in your backyard with Axios New Orleans.