Popular LA Wallet app to expand with car registration and insurance verification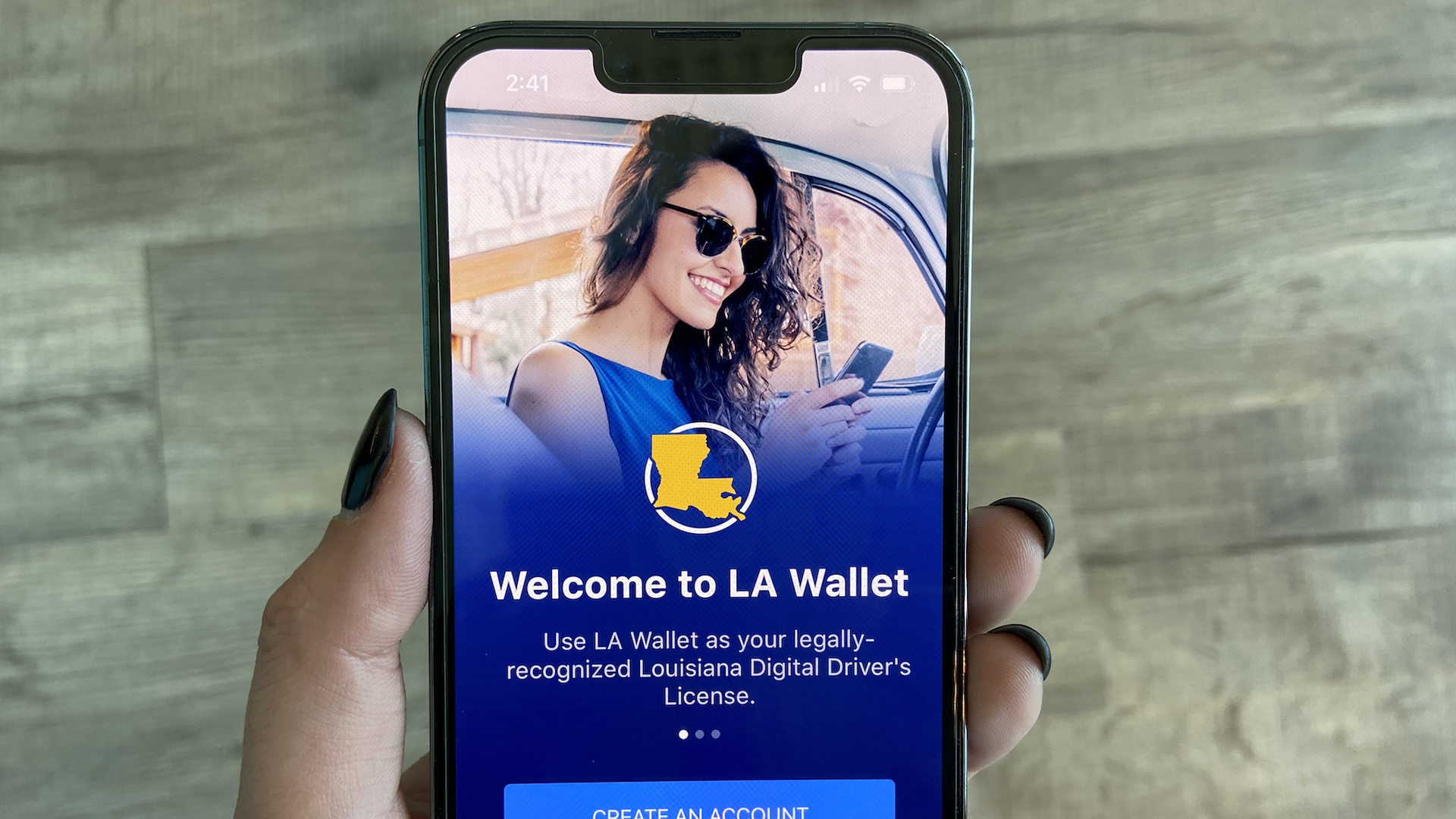 About 1.9 million users have downloaded LA Wallet since it first launched nearly four years ago, and that number stands to jump even higher this year.
Driving the news: Two changes could provide a wider audience for the applications use.
The Office of Motor Vehicles is looking to expand the cell phone application into hosting registration and insurance information.
A bill working its way through the Louisiana State Legislature would put teeth into a law that went into effect this year requiring that porn websites verify a user's age before serving content. Some sites, such as Pornhub, are already utilizing LA Wallet to verify users' ages, but others aren't yet in compliance.
LA Wallet previously saw spikes in downloads during the pandemic when it could be used to verify unemployment status and again earlier this year when porn websites began using it for age verification.
Pro tip: Users can check and uncheck the information they want to share for verification, Office of Motor Vehicles field administrator south Paige Joyner tells Axios.
That means you only need to share the details you want to share, such as showing a bouncer your age but not your home address.
Plus, the app can be wiped if you ever lose your phone, unlike the data loss when a hard copy of a driver's license goes missing.
"The holder has more control over your information," Joyner says.
What's next: It's not yet clear when LA Wallet's ability to host car insurance and registration information will go live, but when it does, users will have to input their insurance information themselves.
Then, LA Wallet will verify details with insurance companies.
Car registration information will be pulled from state data.
More New Orleans stories
No stories could be found
Get a free daily digest of the most important news in your backyard with Axios New Orleans.