NOPD on pace to be short-staffed for Mardi Gras 2024
The NOPD hiring pipeline is already thousands of applications shy of producing enough recruits to prevent another police headcount struggle ahead of the 2024 Carnival season.
Why it matters: Between an already short-staffed police department, attrition and low recruiting numbers, the NOPD will need an alternative crowd control plan for next Mardi Gras for the second year in a row.
Catch up quick: Like many departments around the country, the NOPD has struggled with recruiting and hiring in a national cop shortage many have blamed on the nationwide protests in the aftermath of the 2020 murder of George Floyd.
Also like other departments, the NOPD has experimented with various recruiting tactics, including offering retention bonuses and buying new gear.
Mayor LaToya Cantrell has said the consent decree makes recruiting more difficult. It requires "officers to spend more time explaining why they took a specific police action instead of simply being able to do their jobs," Cantrell spokesman John Lawson tells Axios.
For the 2023 Carnival season, New Orleans spent $1 million importing law enforcement officers from other municipalities to bolster the dwindling local department's ranks.
If New Orleans' goal was to end 2023 with about 1,150 cops on its police force — which is how many the city counted in 2020, the last full-route Carnival season without backup — the NOPD would need to receive about 15,000 applications before the end of the year, Jeff Asher, a crime data analyst and consultant who works with City Council, tells Axios.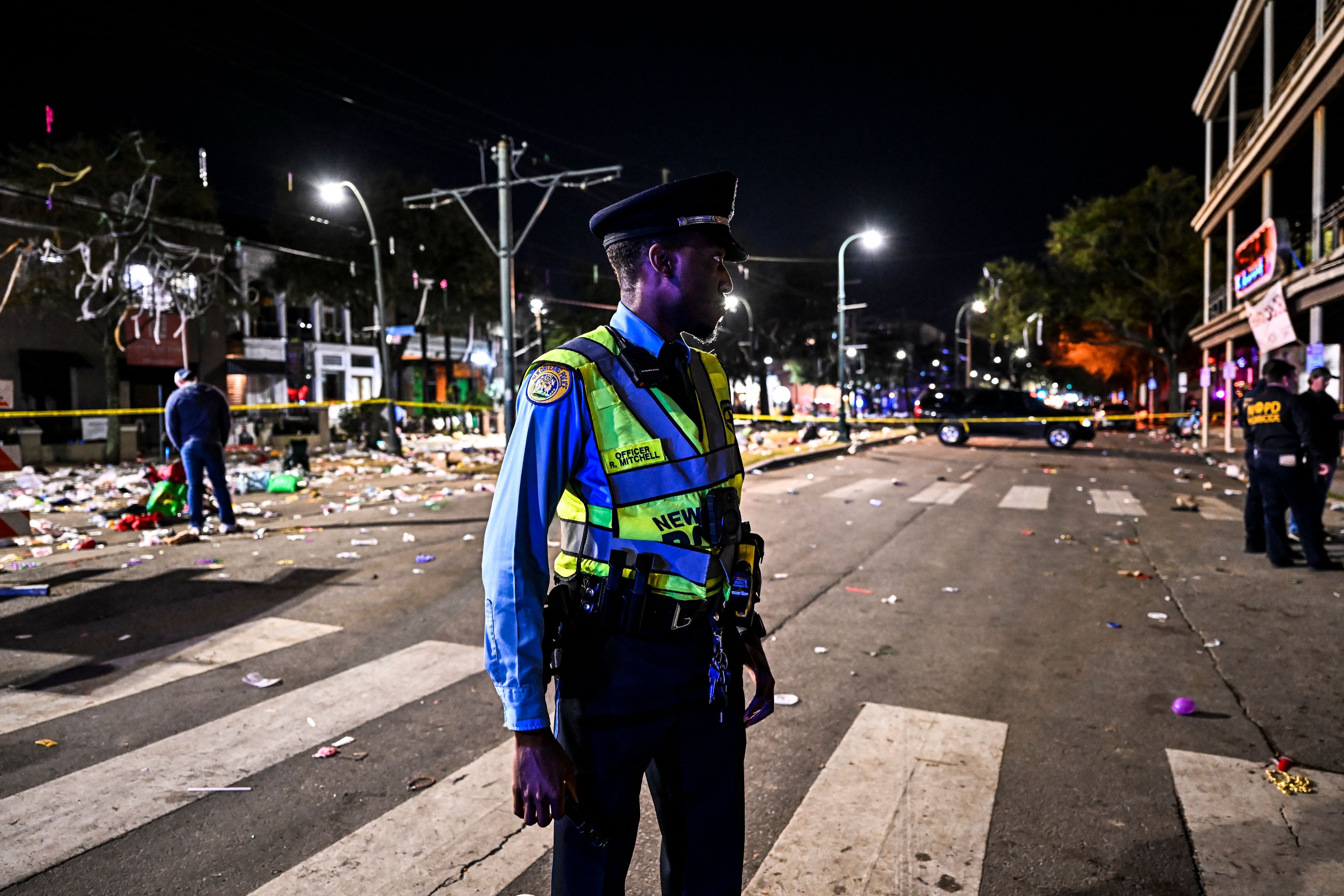 Reality check: The NOPD has so far received just over 1,000 applications in 2023, according to City Council data.
The most applications the NOPD has recorded receiving in the past nine years is 7,440 in 2017.
With current average attrition rates, Asher says, the NOPD needs about twice as many applicants as it's currently receiving just to keep roster numbers steady.
It would be easy to get hung up on a specific number of applications but, Asher says, one thing is clear: "It's a lot more than we're going to get."
Alternate solutions: Some have called for additional civilianization, or the use of non-police academy trained civilians, for what are traditionally considered NOPD tasks.
Civilianizing can reduce the burden on trained police officers, such as with On Scene Services, a New Orleans company contracted with the NOPD to handle some traffic incidents.
The NOPD reported that 45 civilians had joined the force as of late March, according to NOLA.com | The Times-Picayune.
"This is going to be a fact of life," Asher says of the ongoing diminishment of the NOPD roster. "The city would be smart to see if non-law enforcement can take over those duties during Mardi Gras. Crowd control doesn't need to be a guy with a badge and a gun."
What we're watching: NOPD bonuses will roll out in June, and the city is expected to name a permanent superintendent, a role Michelle Woodfork has been filling on an interim basis, though she is expected to formally apply.
It's unclear what impact these events will have on additional attrition, Asher says.
As for next Mardi Gras' plans, Lawson said Carnival planning is "underway year-round," but did not share specifics about what the law enforcement strategy might look like.
Preliminary plans for Mardi Gras 2024 already began, says NOPD public information officer Karen Boudrie, with examining takeaways from this year's edition. No "definitive plan" has yet been crafted for 2024, she says.
Editor's note: This story has been updated with a comment from an NOPD spokesperson.
More New Orleans stories
No stories could be found
Get a free daily digest of the most important news in your backyard with Axios New Orleans.