$20.5M payout falls through in suit over Brad Pitt post-Katrina homes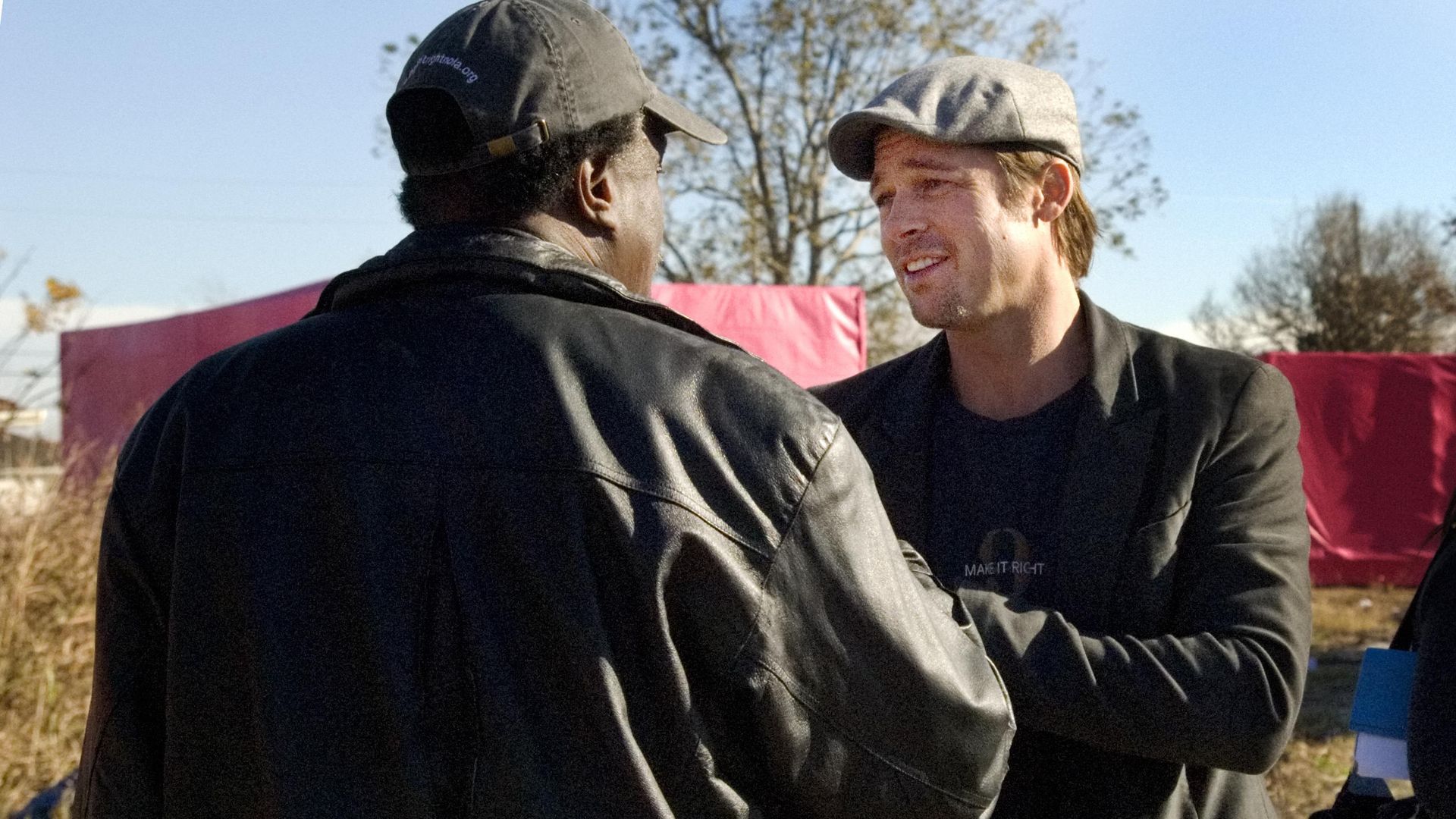 A nonprofit that stepped up last summer to pay and administer a $20.5 million settlement to Lower Ninth Ward owners of Brad Pitt's Make It Right Foundation-constructed homes never actually had the money to make that kind of commitment, according to The Hollywood Reporter.
Why it matters: More than 100 homeowners, whose class-action lawsuit has stalled for years, were promised a conclusion to the debacle that began with Hurricane Katrina. They're still waiting for a resolution.
Catch up quick: In the years after Hurricane Katrina, megastar Pitt made a home in New Orleans with then-wife Angelina Jolie, and to assist in recovery efforts, he founded Make It Right.
The foundation was charged with rebuilding eco-friendly homes with star architects in the devastated Lower Ninth Ward neighborhood.
But the homes weren't free — owners took out mortgages — and soon after construction, owners began noting issues like construction defects and mold.
A 2018 class-action lawsuit sought damages against Make It Right and Pitt.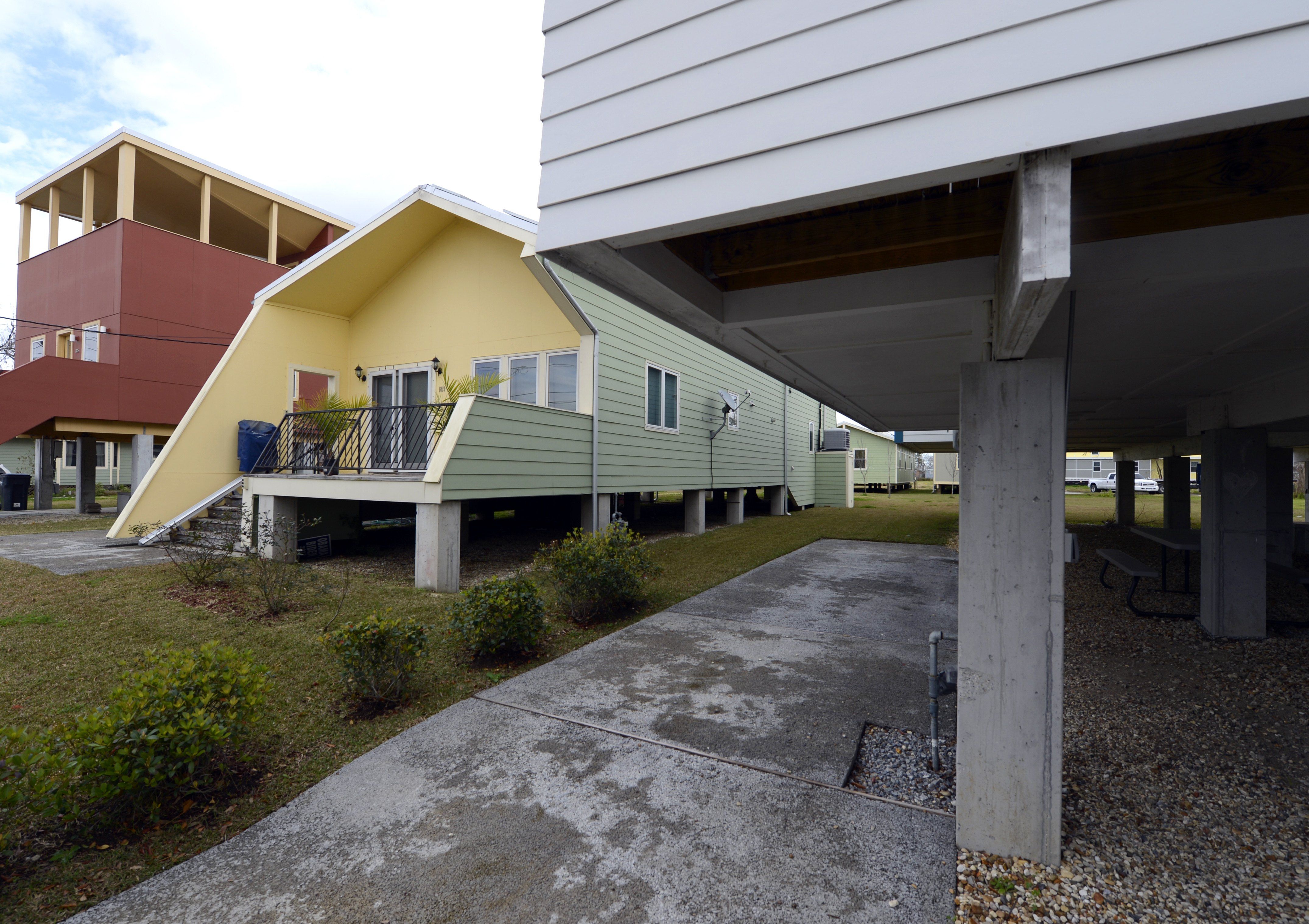 An August settlement to end the lawsuit called for a $20.5 million payment to the homeowners, but it wasn't clear where the money would come from until Los Angeles nonprofit Global Green raised its hand, stating it had the funds and was prepared to cut checks.
Reporting by The Hollywood Reporter, however, shows that was never the case.
Why the organization, which has long-standing if diminishing ties in the Hollywood philanthropic community, would claim to have the funds before they were collected, baffles legal experts THR consulted.
What they're saying: Global Green CEO Bill Bridge told THR its goal was to "operate as a good faith vehicle using our name, brand, and history in New Orleans to help raise the funds to end the dispute in the best interests of" the impacted residents.
"We believe we have become the scapegoat of others as a result of miscommunication, misunderstandings, and perhaps admittedly some naivete on our part with all parties involved in this unfortunate matter," Bridge continued.
As for the residents, the delay is both confusing and painful.
"Am I surprised that it all went south? No. Am I surprised that things got convoluted, like some confederacy-of-dunces sequel? No. Am I disappointed? Yes," homeowner Linda Santi told THR.
What's next: A New Orleans judge has cleared the way for the lawsuit to continue.
Meanwhile, Global Green faces an Oct. 2 contempt hearing. Bridge has said the organization has found another backer to a surety bond guaranteeing the $20.5 million.
More New Orleans stories
No stories could be found
Get a free daily digest of the most important news in your backyard with Axios New Orleans.