New Hulu series "Algiers, America" follows Karr football team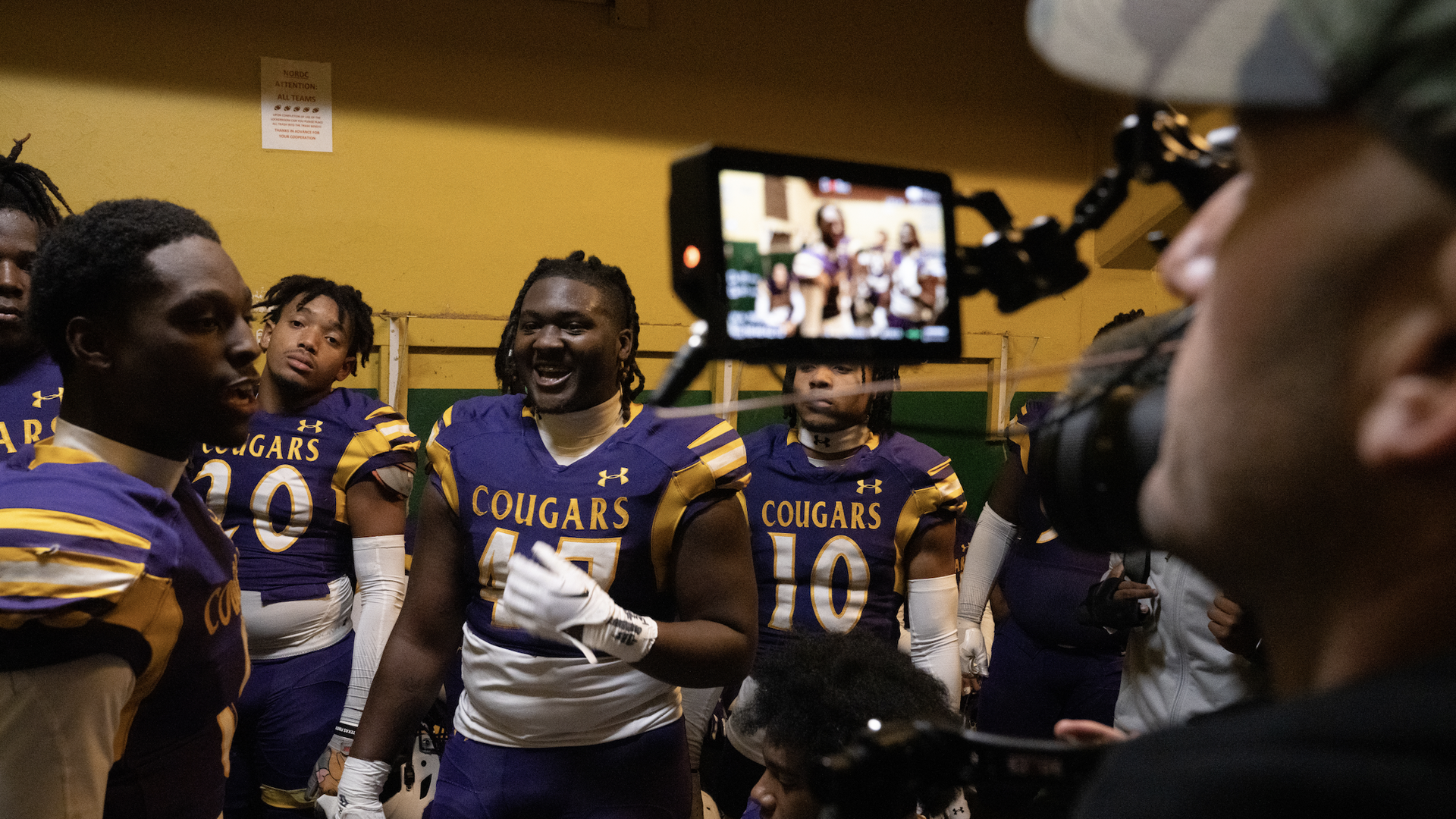 The football team at Edna Karr High School lands in the spotlight this week with a new docuseries on Hulu. The five-part documentary debuts April 19 and follows the Cougars as they chase a fifth state championship despite the ongoing trauma of gun violence impacting everyone on the team.
Why it matters: Though the talented Algiers football team is at the series' center, it's the students' and coaches' daily battle with traumatic gun violence that is most memorable, says series director Jackson Fager.
"Every single kid on this team has lost a family member or friend to gun violence, and many have lost multiple," Fager tells Axios of the 100-member football team.
Zoom out: In 2020, guns overtook car crashes as the No. 1 killer of children in America, according to a New York Times analysis of Centers for Disease Control and Prevention data. Black children in America are nearly six times as likely as white children to be killed by a gun, the New York Times reported.
Karr is a predominantly Black high school.
Two members of the Karr football team were killed during the time Fager was filming the students.
Background: Fager became enamored with New Orleans' high school football culture as a cameraman for WWL in the earlier years of his career.
After spending a stint abroad for Vice, Fager's wife had a health scare that sent the family home to Louisiana, which is when Fager began scouting for his next project.
Fager landed in front of Karr football coach Brice Brown, who immediately made an impression.
"He told me he was making 250 peanut butter and jellies a day for his kids, and this is a team that had just won four straight championships in a row," Fager says. "But he said, 'If we decide to do this together, you're going to quickly realize this has nothing to do with football.'"
🎥 Watch the trailer for "Algiers, America: The Relentless Pursuit."
More New Orleans stories
No stories could be found
Get a free daily digest of the most important news in your backyard with Axios New Orleans.