Report warns of a real estate "climate bubble"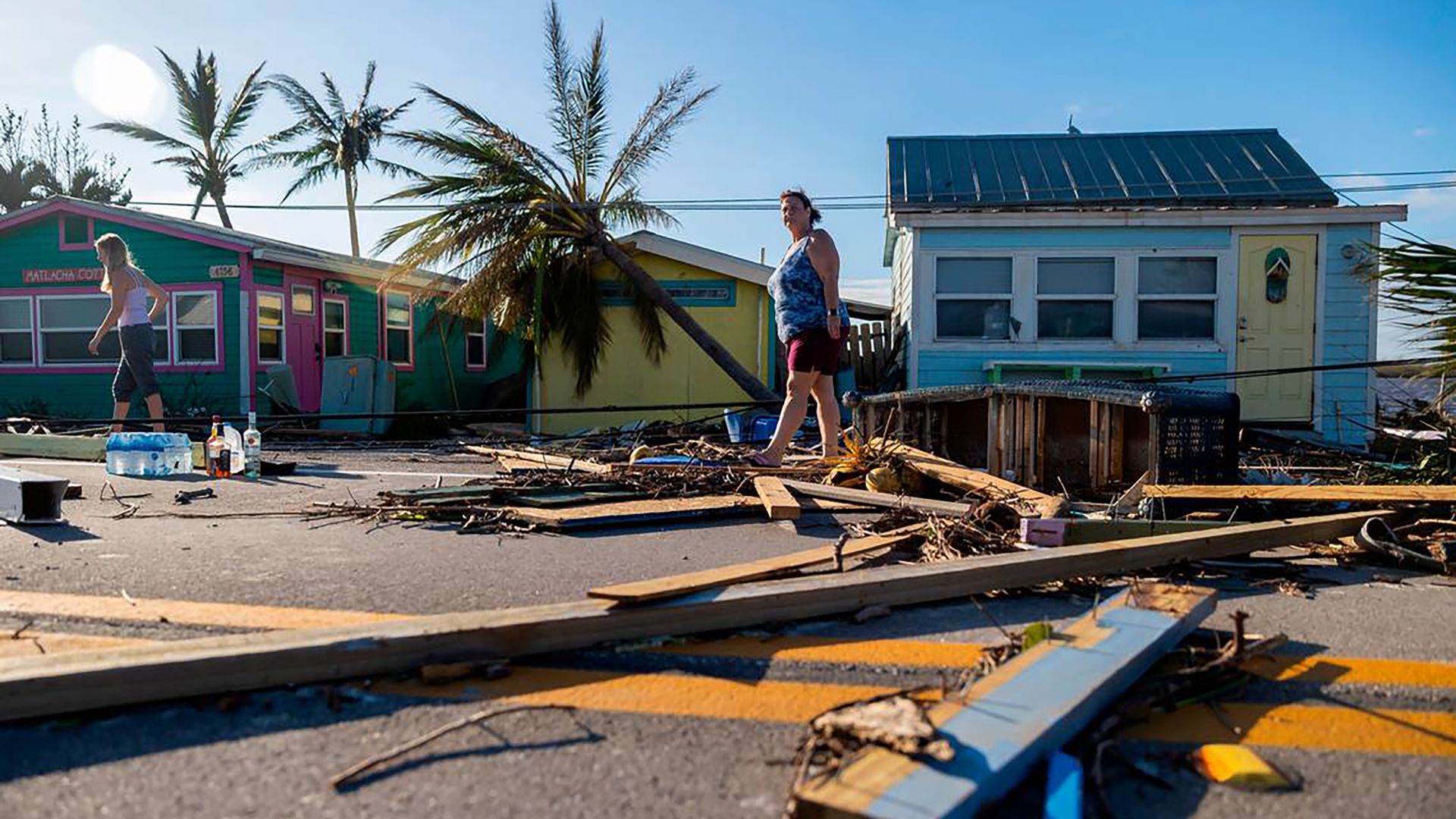 A report out today by First Street Foundation, a nonprofit that analyzes climate risk, warns the national real estate market "has not adequately priced the cost of climate into its valuation," and a "growing climate bubble" that is "similar to past bubbles in the real-estate market" is just starting to be recognized.
What's happening: Regulators seeking to keep property insurance affordable have artificially suppressed rates that insurance companies are allowed to charge, the report explains.
But because of increasing climate change risks from wildfires, floods and wind, insurance companies across the country have been raising rates, dropping policies and pulling out of certain high-risk regions altogether.
As insurance prices rise and the cost of homeownership becomes too expensive, "property values will deflate, leading to a realization of the current climate-driven overvaluation in the market," the report predicts.
Why it matters: Citing data from Policygenius, the report found that Miami is the most expensive market for homeowner's insurance in the country.
The average annual cost is over $5,000, while the median home value is $411,300.
In the 33012 ZIP code, which covers Hialeah, the average annual coverage cost is approximately $5,900 while the median home value is $277,500.
Zoom in: Homeowners are increasingly turning to state-backed insurance programs for coverage, like Citizens in Florida.
Citizens has added 125,000 new policies in Miami-Dade County since 2016.
This year, Citizens began requiring flood insurance for policyholders.
An example shows how the increasing insurance costs could cause the value of a property in West Palm Beach to potentially drop by 18.9% in the near future and by 40.6% in 30 years.
What we're watching: Nationwide, approximately 6.8 million properties "have already been hit by increasing insurance rates, canceled policies, and the realization of property value devaluation due to increased cost of ownership," the report says.
About 39 million properties are overvalued and face similar insurance-related corrections.
Property values could drop as little as a dollar "to full devaluation."
Yes, but: Ines Hegedus-Garcia, chair of the The Miami Association of Realtors, tells Axios, "Rising insurance rates have always been a concern for Florida, but we are not seeing a discernible impact on the market at all. On the contrary, we have seen home price appreciation for 140 consecutive months."
More Miami stories
No stories could be found
Get a free daily digest of the most important news in your backyard with Axios Miami.