Retirement out of reach for many Hoosiers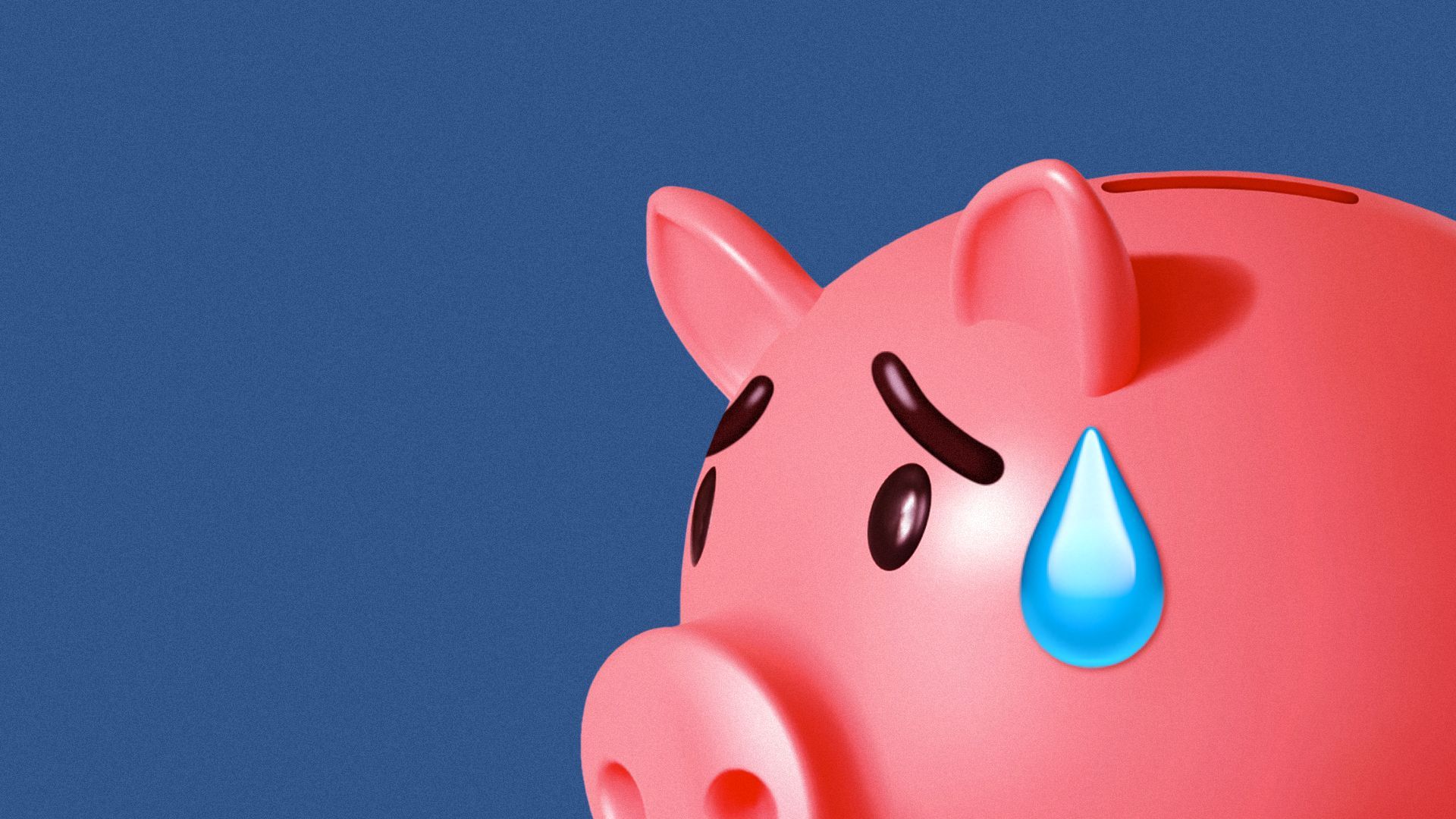 Indiana's retirees may be better off than the next generation, but not everyone's financial future seems certain — including people who've saved for years.
Driving the news: Many Americans who haven't yet retired say they are unprepared to do so and unsure how, according to a new Axios-Ipsos poll. Others question if they even want to fully exit the workforce.
1 in 5 say they don't think they ever will.
Just 36% of people 55 and older — nearing typical retirement age — say they'll be able to retire when they expected.
Why it matters: Fewer workers have access to reliable pensions today, writes Axios' Felix Salmon.
Most Americans retiring now are the first generation to instead rely primarily on private savings to navigate the financial vortex once they age out of work.
By the numbers: 30% of people still in the workforce plan to use a pension, compared with 54% of today's retirees who say they're using pension money.
On top of that, "roughly half the workforce, we're talking 50 plus million people, work for an employer that doesn't offer a retirement plan," David John, a senior policy adviser at AARP, tells Axios. That could mean a small business or gig work.
Of note: There are plenty of ways to find the best financial adviser and avoid scams, like AARP's online tool to screen them, its Fraud Watch Network, and the Financial Industry Regulatory Authority's resources on avoiding investment scams.
What they're saying: Indiana retirees tell Axios that changes to their stocks, pensions and life situations have caused uncertainty about their financial prospects.
While Belinda B., age 64, says she's doing OK, she suffered early losses in retirement thanks to the stock market that "will be difficult to make up."
However, she says her "saving grace" is that she paid off her car and mortgage and is not planning to take Social Security until age 70.
James S., a 67-year-old retired Indiana public school teacher, said his pension is losing purchasing power, highlighting that the Legislature this year did not fund any pension increase.
It was the first time in nearly 40 years no increase was approved, as FOX 59 reported.
"I must plan for a financial future that will require me to supplement a degrading pension with either personal cutbacks or reemployment of some kind," he said.
Kelly D., 61, had planned to retire this year but postponed it after being widowed in 2020.
"I have a good nest egg, but the insecurity of the stock market, the possible insolvency of the Social Security program and the fact that I won't have work income any longer are all daunting," she said.
She's currently planning to retire in early 2024, but said she's torn between spending time with her first grandchild and continuing to build her retirement benefits by working.
David H., 64, retired in February 2022, feeling pretty confident about his family's "nest egg." But thanks to rate hikes, bank failures and inflation their 401(k) has dropped by 21% in the first year of retirement, making them "a lot more jittery." He estimates he'd have to work for five more years to make the losses up.
The timing was poor, he said, because they'd just moved into a house with a bigger mortgage. It's forced them to put off plans to buy a new car and suspend "our ambitious travel plans — which was to be a keystone of our retirement — and other discretionary spending, such as dining out."
"We worry about finances much more than we ever did during our careers, but we are better off than most people, and for that, we are thankful."
More Indianapolis stories
No stories could be found
Get a free daily digest of the most important news in your backyard with Axios Indianapolis.