The fight in Texas to lower speed limits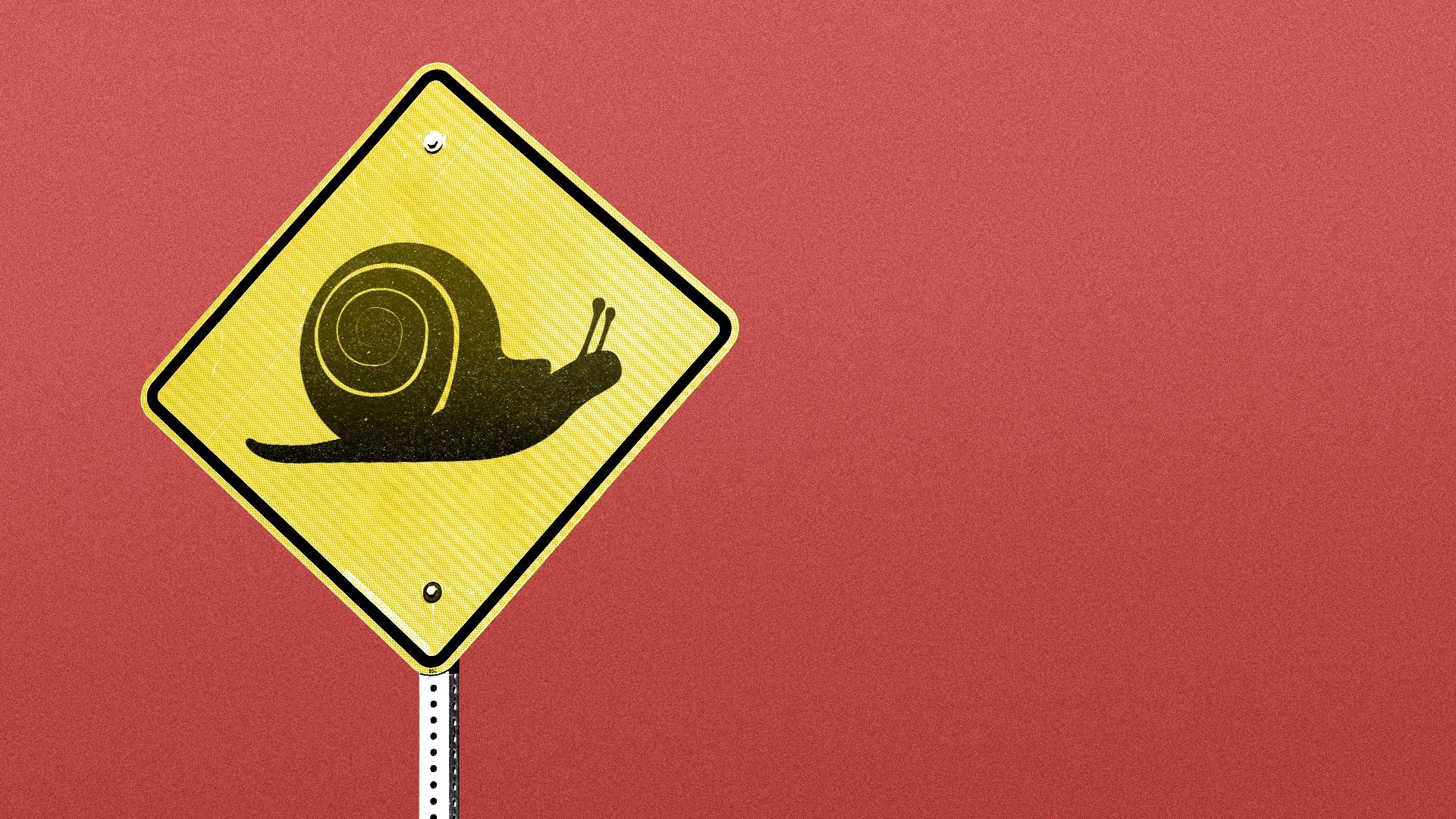 It's difficult for Texas cities to lower speed limits on residential streets, and a series of bills in the Texas Legislature aim to make it a bit easier.
Driving the news: Senate Bill 1663, filed by Houston Democratic Sen. Carol Alvarado, would allow cities to lower speed limits on residential streets to 20 mph without having to go through a series of costly traffic studies.
Why it matters: For pedestrians, the lower the speed, the more likely they are to survive a collision.
The risk of death is 10% at 23 mph, according to AAA. It jumps to 25% at 35 mph and increases as the speed gets higher.
The risk is higher for older people, even at slower speeds.
"It's literally life and death," Jay Blazek Crossley, who oversees the Texas-based nonprofit Farm & City, told Axios. "On our streets where we live, the idea that we design them to be dangerous for children and all of us is just unacceptable. There's no benefit to making our streets dangerous."
State of play: State law allows counties to lower speed limits on residential streets in unincorporated areas to 25 mph, but cities have to conduct traffic studies, enforcement investigations and other time-consuming and costly tasks before taking a similar action.
The bills would essentially give cities the same privileges as counties.
"Most cities have interpreted it as just blocking, making it harder so that they don't bother to change the speed limits," Crossley said.
The other side: Rachel Hale, who represented the Texas Eagle Forum during a hearing on the Senate bill this week, said the legislation is "harmful to families" because it's too broad.
"I'm normally in favor of local control. This initiative is part of Vision Zero, making people so miserable that they switch to mass transit, walking or biking," Hale said, referring to the name of an effort in Houston and other large Texas cities to reduce traffic deaths. "I live in rural east Texas. Those are not viable options."
"Free people want the freedom to move around the way they see fit," Hale said. "If they narrowed it in scope, we might support it. But right now, it's too broad."
What they're saying: "The folks who are against it, I think they're exaggerating a bit," Alvarado told Axios. "We did talk afterwards, and they would like to have some sort of clarification [for what constitutes a residential street]."
"We're giving cities local control," Alvarado added. "We spend a lot of time talking about local control, and you've seen a lot of instances where that is being stripped away from local municipalities. Here we're giving them the discretion to do so."
Plus: Houston's chief transportation planner, David Fields, wrote testimony in support of the bill.
"Speed is the most direct factor in determining whether a person who is hit dies, is injured, or walks away unharmed in a pedestrian-vehicle crash," Fields said. "The data is clear."
116 pedestrians were killed on Houston streets in 2022, according to Texas Department of Transportation records.
What we're watching: The future of the bills. The Senate bill was left pending in the committee after Wednesday's hearing.
More Houston stories
No stories could be found
Get a free daily digest of the most important news in your backyard with Axios Houston.