Principal Park could get major upgrades under a preliminary plan obtained by Axios that's expected to go before the Des Moines City Council next week.
Why it matters: Many of the first elements of the five-phase plan are necessary for the park to remain in compliance with new Minor League Baseball (MiLB) facility requirements.
But it also lays out improvements intended to extend the life of the facility for another 30-50 years.
Here are some ideas outlined in a preliminary plan to upgrade Des Moines' Principal Park.
It's expected to go before the City Council Nov. 15.
Main entry: A redesign would focus the left field corner of the stadium as the key entry point and include a year-round events plaza and a merchandise store.
Ashley Vazquez-Hernandez nearly lost her life to cystic fibrosis before having a double-lung transplant three years ago.
Now she's on East High School's swim team.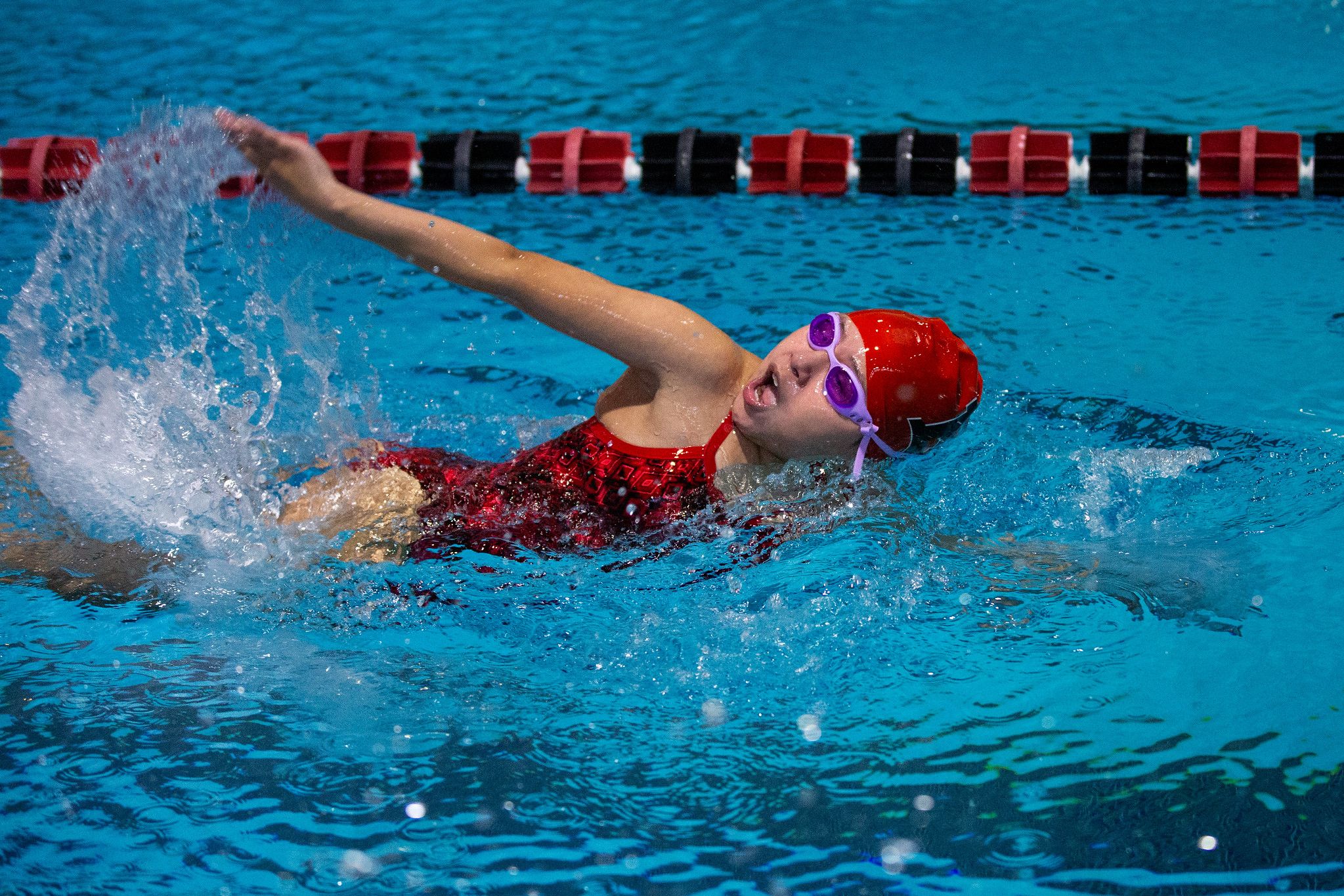 Drake University students recently launched a new ice hockey club.
Why it matters: It's fun and contributes to the community by adding some new entertainment options.
Around 50 acres of undeveloped land connecting Des Moines and Pleasant Hill will be turned into a new mountain bike park, Polk County Conservation director Rich Leopold told Axios Tuesday.
Why it matters: Recreational advocates say the metro is in need of another public park, as evidenced by a 40% jump in trail usage last year.
Iowans are die hard college sports fans and Saturday's Cy-Hawk game is expected to be an especially hot matchup as both teams are nationally ranked for the first time ever.
State of play: AP lists the Hawkeyes at #10 after handily defeating the Indiana Hoosiers. The Cyclones sit at #9 following a 16-10 win against UNI.
Plus: ESPN's "College GameDay" is returning, only boosting the hype and visibility of our athletic teams.
Iowans are trendsetters, didn't you know?
Gravel biking is the fastest-growing cycling sport right now, and you can thank some kooky Iowans for helping modernize it.
How it started: We all know about RAGBRAI. But what if you could ride across Iowa in just one day? And only on the state's plentiful gravel roads?
That's the challenge Jeff Kerkove and Mark Stevenson created while working at Europa Cycle and Ski in Cedar Falls.
In 2004, they created TransIowa — a 24-hour, self-supported race across Iowa's gravel roads.
Kerkove and Stevenson created the routes and rules — giving riders cue sheets to follow twists and turns in the dead of night.
Back then, there was no such thing as a gravel bike. People hauled out their old Schwinn's, mountain bikes and single speeds, Stevenson told Linh. The average mileage was 320-340 miles.
The intrigue: Because it was one of the first major gravel rides shared online, it went "viral."
Across the Midwest, people — including organizers from now-famous rides like Unbound in Kansas — took inspiration from TransIowa to run their own races.
What's next: While TransIowa is no more, you can test your perseverance at Iowa Wind and Rock — a 340-mile race starting in Winterset. Woof.
Go deeper: Global Cycling Network featured gravel biking (and Iowa!) in a YouTube video exploring its origins.
The Tokyo Paralympic Games start Tuesday, and Iowans can cheer on five local athletes that are representing Team USA.
Jessica Heims (400m and discus throw) — The University of Northern Iowa alum, who had her left leg amputated below her knee due to a congenital birth defect, has competed in track and field since she was 10. She's showcasing the Paralympic Games on her TikTok.
Erin Kerkhoff (100m, 200m, 400m and 4x400m) — The UNI athlete from Coralville is a Drake Relays medalist and winner of the All-Iowa Courage Award. This will be her first Paralympics.
Justin Phongsavanh (javelin) — An Ankeny native, Phonsavanh found his passion for javelin after a shooting in a McDonald's parking lot left him paralyzed below the waist. Within four years, he was competing in international events.
Matt Stutzman (archery) — Coming from a family of hunters, Stutzman took up archery as a way to feed his family. The Iowan from Fairfield is competing in his third Paralympic Games.
Josh Turek (wheelchair basketball) — Turek, of Council Bluffs, competed in his first Paralympic Games in Athens, Greece, in 2004. He shoots basketball everyday for an hour and lifts four times a week.
How to watch: Select events will air during prime time on NBC (channel 13), with more coverage on NBCSN, NBCOlympics.com and the Peacock streaming service.
More info, including a broadcast schedule, is available here.
Get a free daily digest of the most important news in your backyard with Axios Des Moines.
🌱
Support local journalism by becoming a member.
Learn more