Axios Des Moines' favorite things of 2022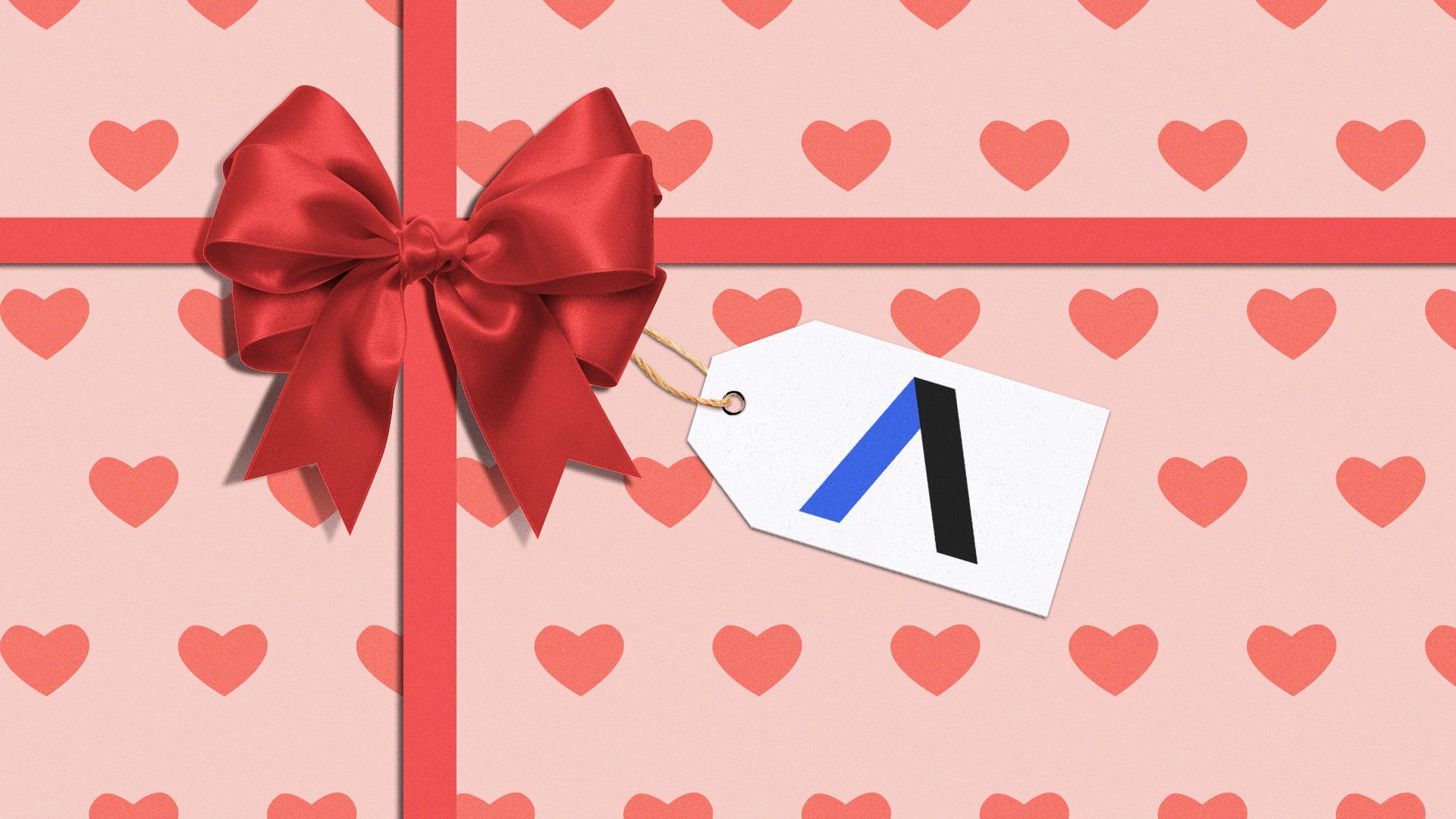 Welcome to our end-of-the-year feature showcasing our favorite things of the year.
Check back. We'll be posting more in the coming days.
Home pet sitters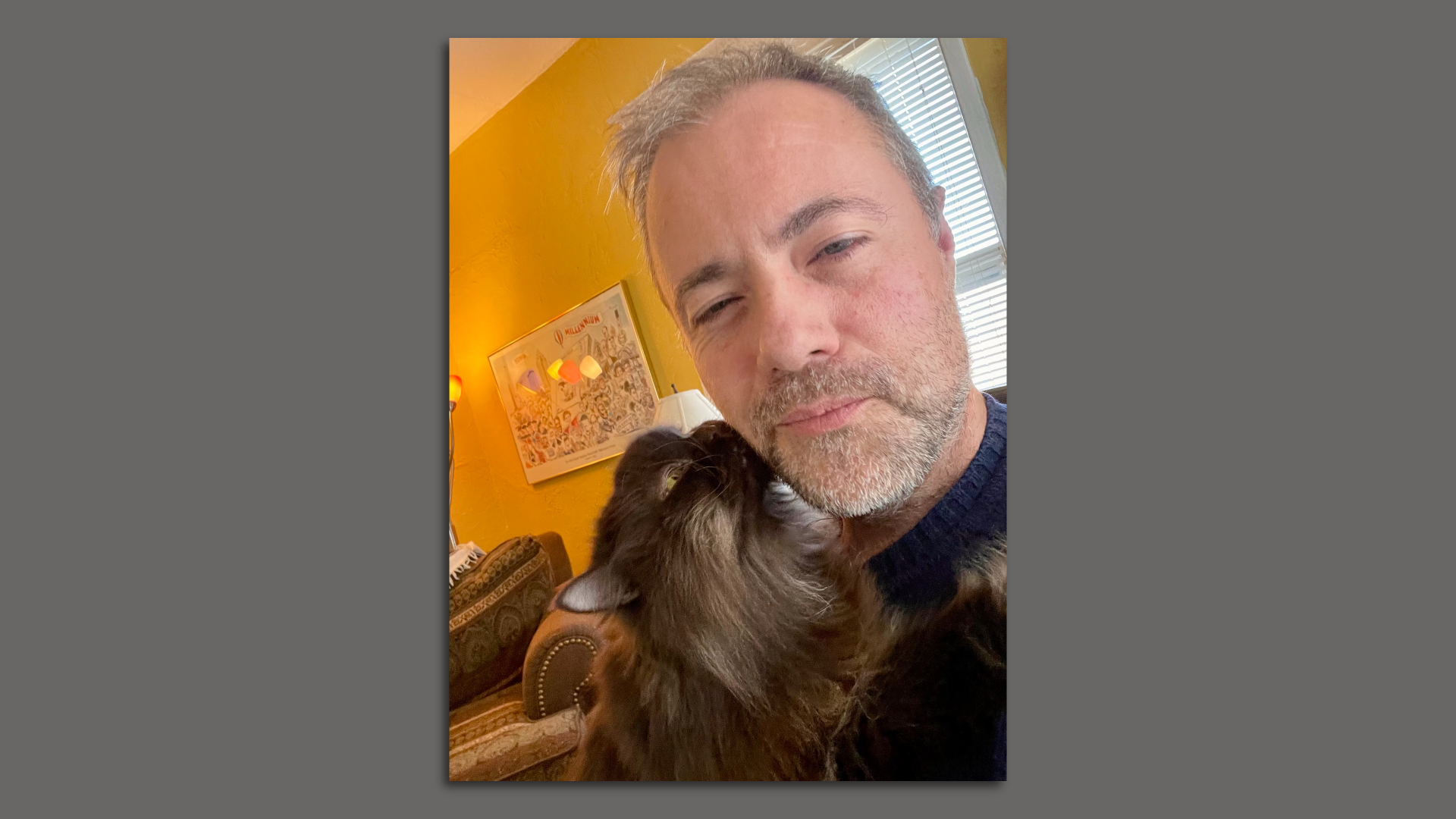 Jason: I hate leaving my kitty home alone for extended periods.
And I don't like to inconvenience neighbors with daily poop scooping duties.
Solution: I started hiring professionals this year.
They come to my home and tend to the specific needs of lil' Harriet.
Zoom in: I'm partial to Southside Sitter, a DSM business owned by my friends Rachel and John Bradley.
Costs are based on your pet needs. (I pay $22 for each 20-minute visit.)
Be smart: There are other businesses and individuals who offer home pet services across the metro that can be easily found on sites like Rover.
Truffle oil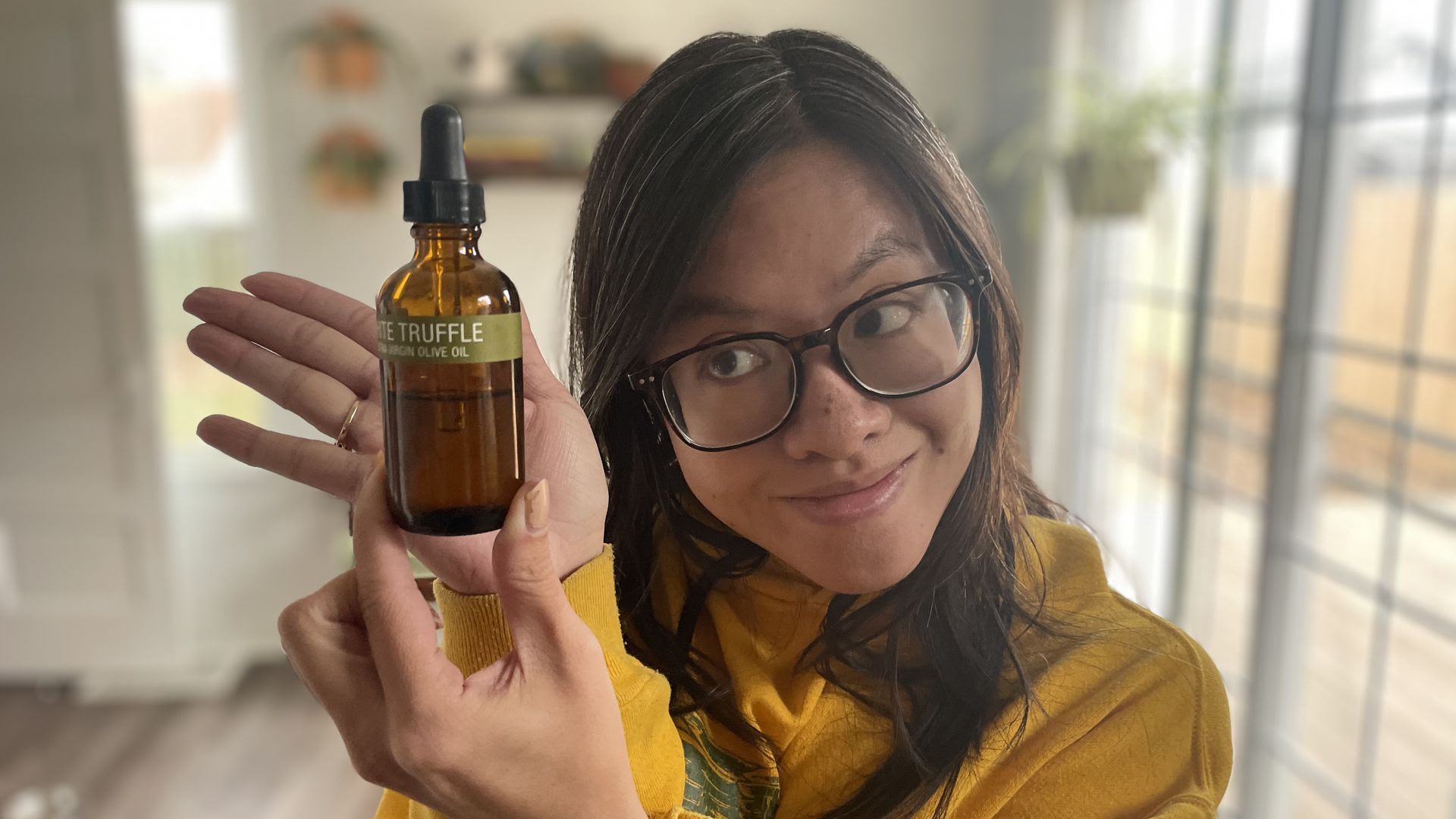 Linh: I'm a big fan of AllSpice's white truffle oil.
Driving the news: If you're like me, you like to give the illusion of being fancy without breaking the bank. Enter the truffle oil.
State of play: The local spice shop's oil is made using a tea steeping method.
The result is a strong, earthy taste that has more garlic notes than black truffle.
How to use it: I just dab a tiny bit on whatever food I'm eating and tell my guests that it's a truffle-flavored dish. The 2 oz. bottle ($11.50) is small, but mighty.
I'll serve it on mashed potatoes or fettuccine alfredo. If I'm feeling bold, I'll add it to a DiGiorno pizza. Bon appétit.
Of note: They also have black truffle oil ($9.50). If you go to the store, you can sample both before buying one.
Where to get it: Find it online here or go to the East Village store at 400 E. Locust St., Des Moines.
The Cheese Shop
Jason: The Cheese Shop is my favorite DSM business.
Why I like it: They sell more than 100 artisan and farmhouse cheeses.
Their employees offer samples and tell the story behind each product.
Plus: Cheese is a great gift and helps me resolve many last-minute shopping headaches.
🧀 Grab a hunk: Tuesday-Saturday 10am-5pm
Custom local art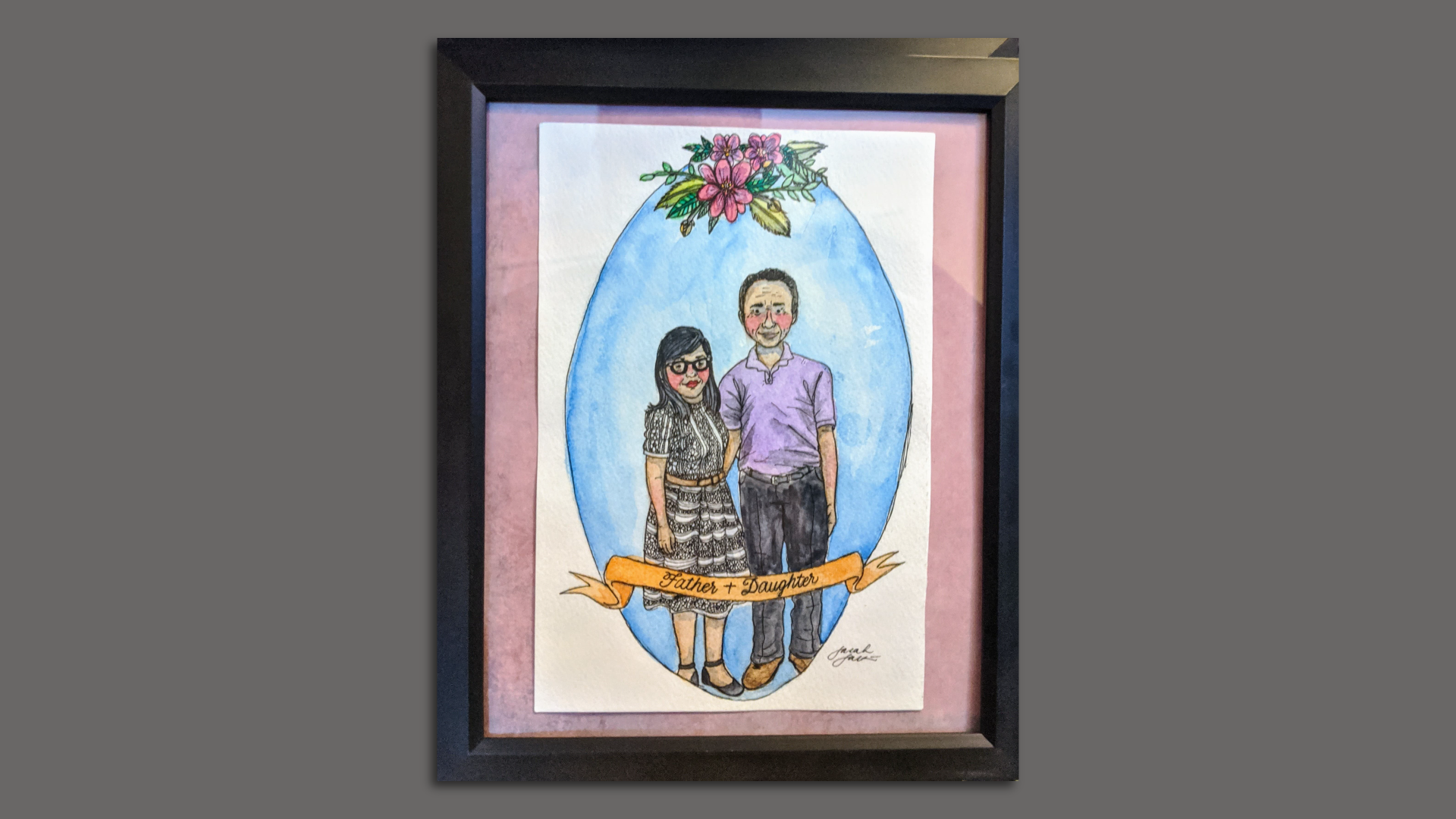 Linh: My biggest questions every holiday season: What do you get the person who already has everything?
I usually end up commissioning a portrait for them.
Zoom in: I've gone to local artist Sketchmesarah several times.
Ordering custom art is intimidating to me, especially price-wise and what the heck do you ask for.
Sarah's been easy to work with and is transparent about costs.
The bottom line: Support local artists! If you're looking for other ideas, support young people at ArtForce Iowa through the nonprofit's online shop.
Bypassing concert ticket fees
Jason: I was irritated when I ordered Justin Bieber tickets in April and got slapped with a $35 per-ticket fee.
But after a few calls to some of Des Moines' most popular venues, I discovered concertgoers can bypass lots of ticket fees by ordering in person at the venue's ticket windows.
Pro tip: I also discovered Bandsintown.
It's an app that is synced with my online music library that sends alerts when artists I like schedules a DSM metro performance.
Cold hard cash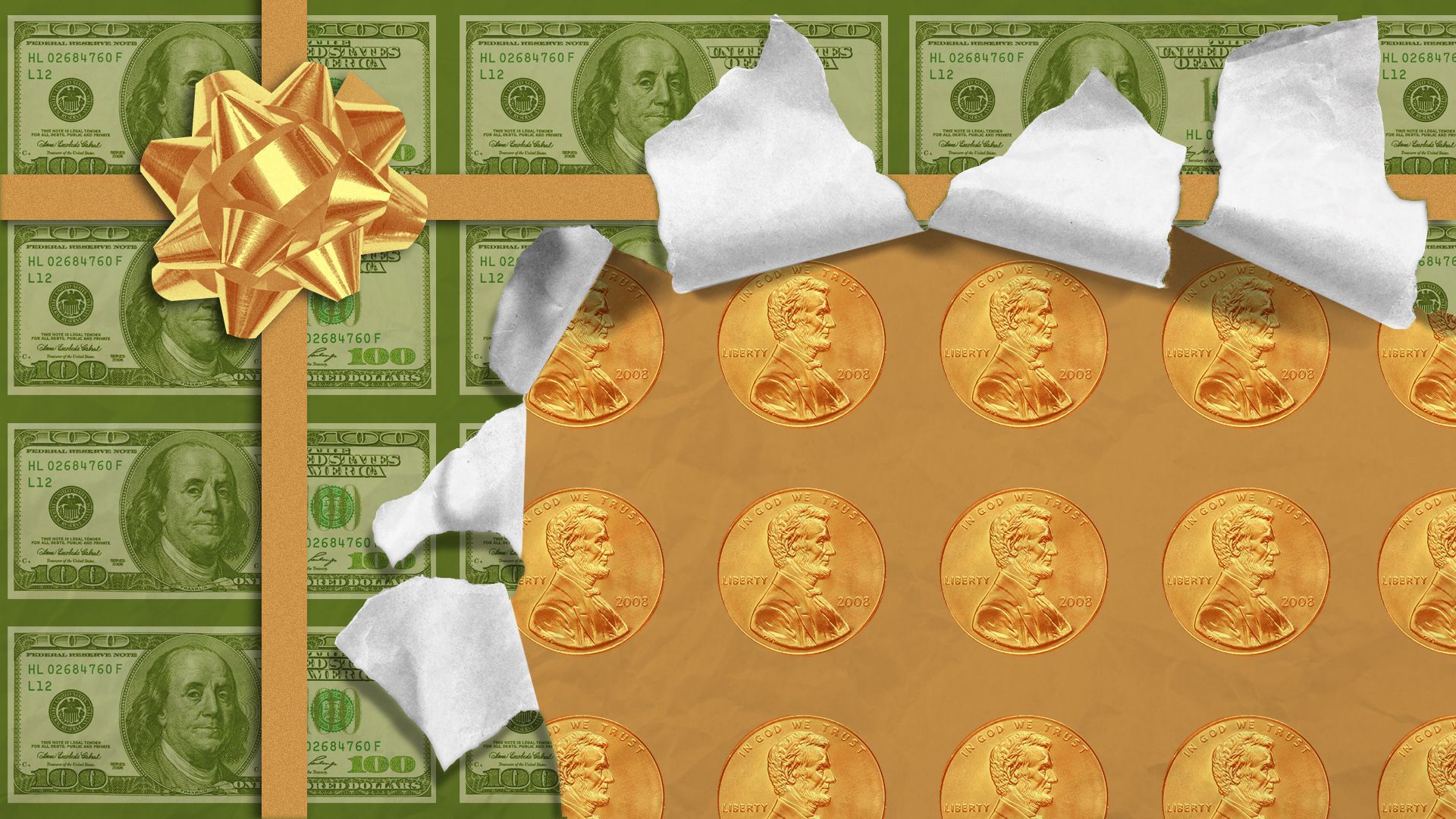 Jason: Don't give gift cards this holiday season.
Why it matters: Gift cards waste money.
People misplace or forget about them, frequently surrendering balances to retailers or through inactivity fees.
By the numbers: As much as 3% of gift cards are never redeemed, which amounts to billions of dollars in consumer losses each year, CBS News reports.
Up to 90% of recipients are willing to spend more than the amount, according to a report this year from the Blackhawk Network, a California-based business that assists retailers with gift card services.
Be smart: Use gift cards promptly to reduce the likelihood of loss, Iowa Treasurer Michael Fitzgerald advises.
Complaints about unfair practices can be filed with the Iowa Attorney General's Consumer Protection Division.
More Des Moines stories
No stories could be found
Get a free daily digest of the most important news in your backyard with Axios Des Moines.