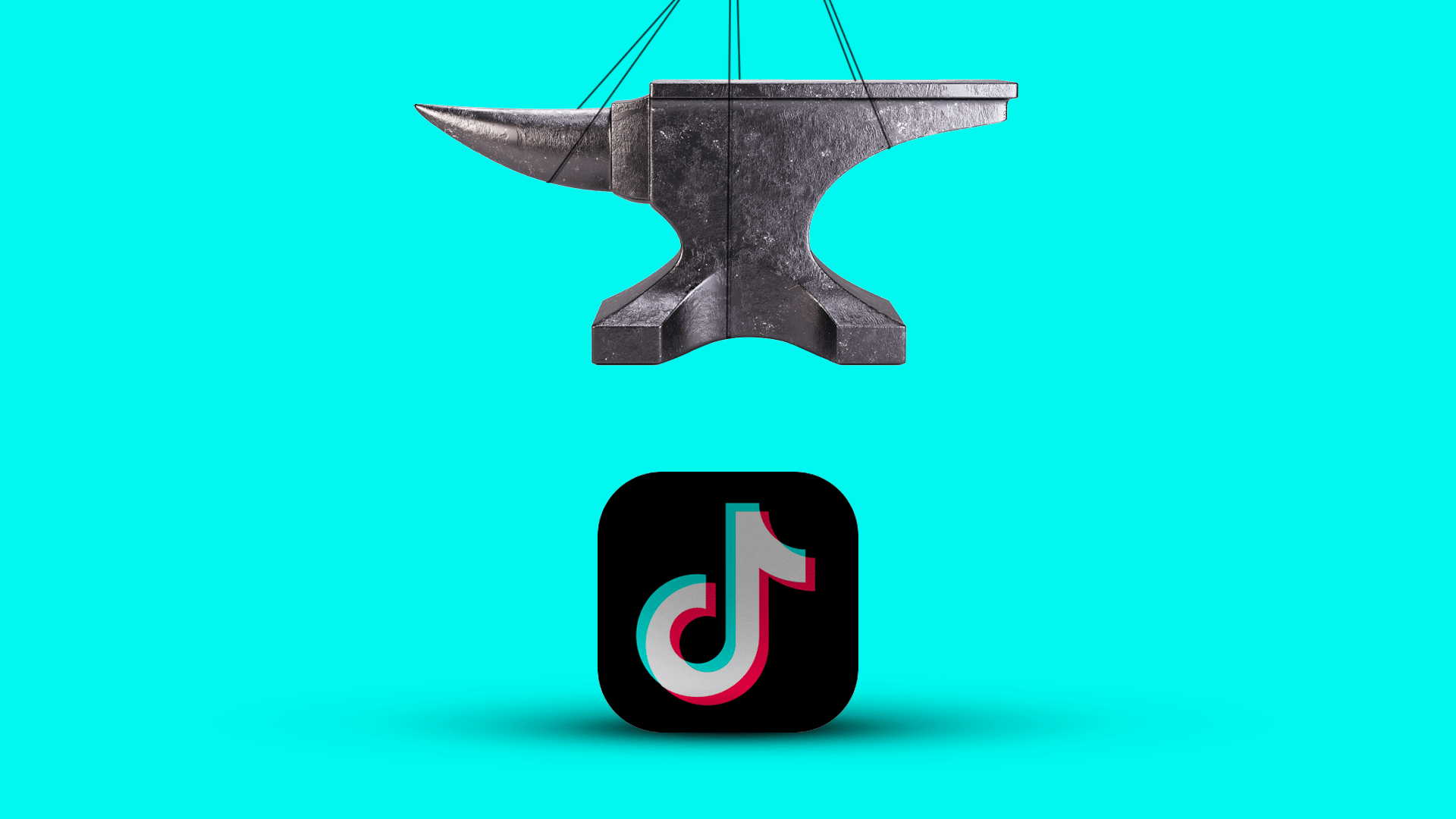 Two Colorado lawmakers are pushing for a ban of the TikTok app — part of a broader U.S. crackdown on the popular Chinese-linked social media platform.
Driving the news: The Biden administration threatened this month to block the app if parent company ByteDance doesn't sell its stake in the U.S. version.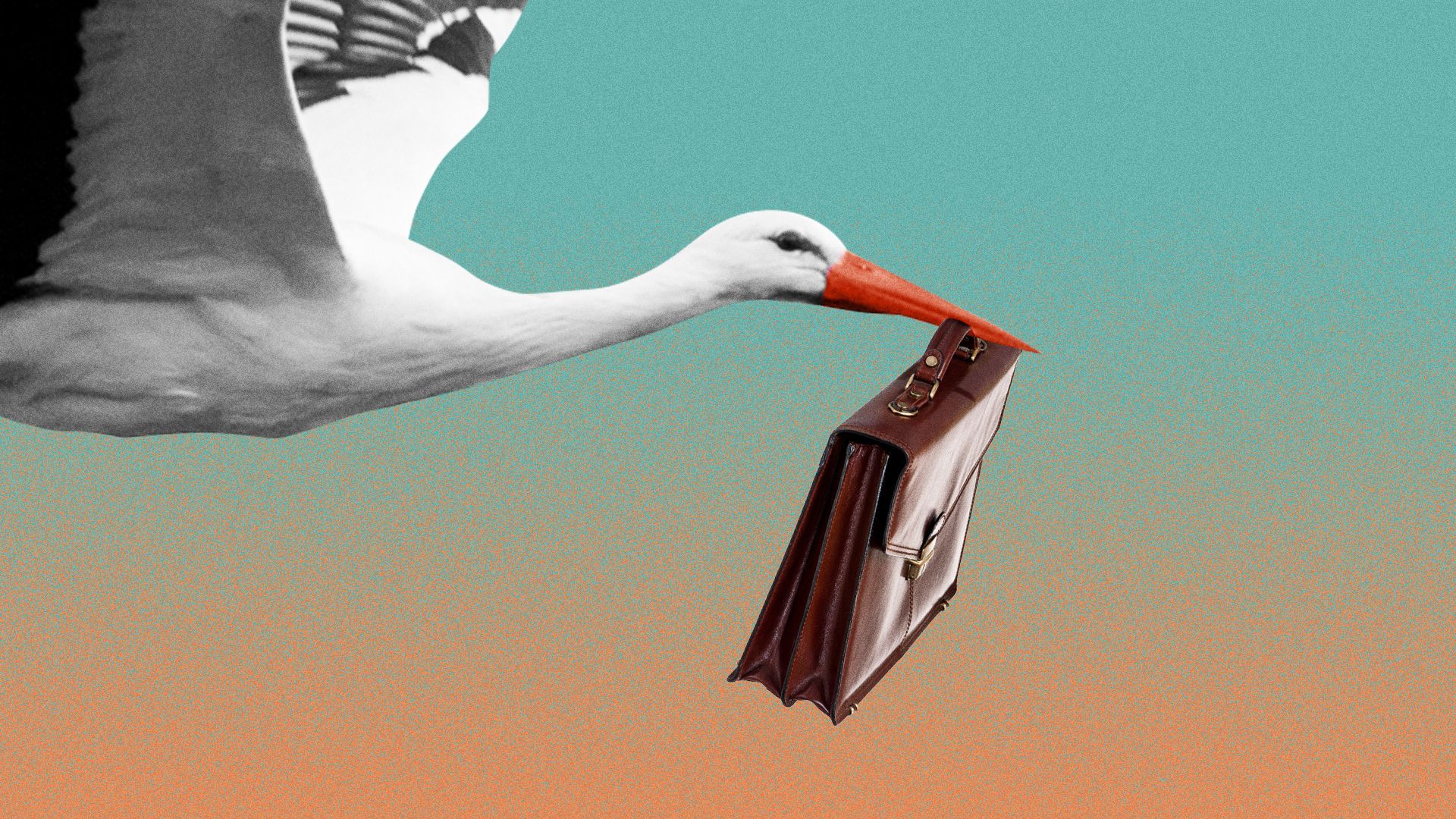 Denver's largest employers have a range of parental leave policies, from paid time off to reimbursement for adoption expenses.
Why it matters: A host of research shows paid parental leave leads to better birth outcomes, healthier families and household stability.
Driving the news: Job seekers are the most motivated by generous benefits and personal well-being, according to a study from Gallup, and companies see better benefits as a competitive advantage when recruiting talent.
In 2022, better pay and benefits ranked at the top of what employees want in their next job, compared to No. 4 in 2015.
What we did: We reached out to the top 10 largest employers in Denver, as ranked by the state's economic development office.
The policy details below, and local employee counts, came from spokespersons at the companies.
Of note: Under the federal Family and Medical Leave Act, certain employees are guaranteed up to 12 weeks of unpaid, job-protected leave after a year, or 1,250 hours over the past 12 months. Colorado employees are eligible for another 40 hours under state law.
What to watch: Starting in 2024, Colorado employees are eligible for paid leave and will receive a portion of their paycheck (up to $1,100 a week). Employees cover the state's cost of the program through a payroll deduction.
City of Denver
The City of Denver has 8,000 employees who are eligible for their paid family leave program called Care bank.
Paid family leave: The Care bank offers all parents, including adoptive, eight paid weeks of leave.
Transition back to work: Some employees can return to work part-time or in a limited capacity.
Fertility: Parents who experience a miscarriage or pregnancy loss are able to take off up to eight weeks paid.
Denver's medical insurance plans provide three completed egg retrievals, unlimited embryo transfers and fertility preservation measures.
HealthONE
In the Denver area, HealthONE has 11,600-plus employees.
Paid family leave: HealthONE offers eight weeks of paid maternity leave for primary caregivers and two weeks for secondary caregivers.
Those who adopt have a minimum of two weeks paid leave.
Transition back to work: Employees have a few options for returning to work, including longer personal leave or extended medical leave, if needed.
Some HealthONE employees are able to transition to part-time work or PRN (per diem) hours.
Fertility: HealthONE partners with Progyny, which provides supplemental fertility coverage at no extra cost for employees.
Employees experiencing pregnancy loss or miscarriage are eligible to apply for medical leave and short-term disability benefits.
Employees can also get eight free counseling sessions with Optum.
Adoption: Through an application process, employees can be reimbursed up to $12,000 for adoption expenses like attorneys fees, home studies and transportation expenses required to bring the child home.
Century Link
Century Link, a Lumen Technologies brand, has approximately 4,490 in the Denver metro area.
Paid family leave: All employees receive eight weeks of paid parental leave. This applies to adoption, surrogacy or biological means.
Birth mothers also may be eligible for six to eight weeks of short-term disability prior to the eight-week family leave.
Full-time employees can work fewer hours during the first four weeks back to work following birth or placement of a child.
Fertility: Employees can access supplemental fertility benefits through either Progyny or Fertility Solutions to cover costs of testing, medication, egg or sperm preservation, etc.
Employees can take 10 paid days off and an additional 20 unpaid days off in the event of a miscarriage.
Adoption: Lumen employees can be reimbursed up to $5,000 per adopted child, or up to $6,000 for children with special needs.
Kaiser Permanente
Kaiser Permanente has approximately 6,000 employees, most of whom are based in the Denver metro area.
Paid family leave: Kaiser Permanente doesn't offer paid family leave. Instead, employees can use PTO or paid sick days.
Birthing parents can use short-term disability.
They offer flexible return-to-work plans when medically necessary.
Fertility: Fertility services, including IVF and medications, are offered at the same copays as all other medical services.
Western Union
Western Union has 912 Denver employees.
Paid family leave: Primary caregivers get 18 weeks of paid parental leave, and secondary caregivers get 10 weeks of paid leave.
Fertility: Medical insurance provides coverage for fertility testing and treatment, IVF, etc. There's a lifetime max of $25,000.
They offer three days of bereavement for pregnancy loss and miscarriage.
Adoption: Parents who adopt can receive 10 weeks of paid leave, and up to $10,000 reimbursement for adoption expenses.
Foster parents are eligible for 10 weeks of paid leave.
In the face of inflation, you're still quite generous.
What to know: Denver metro residents ranked as the No. 2 city for restaurant tips among a list of 12 major metro areas, according to data from Toast, a digital payment platform popular in the food industry.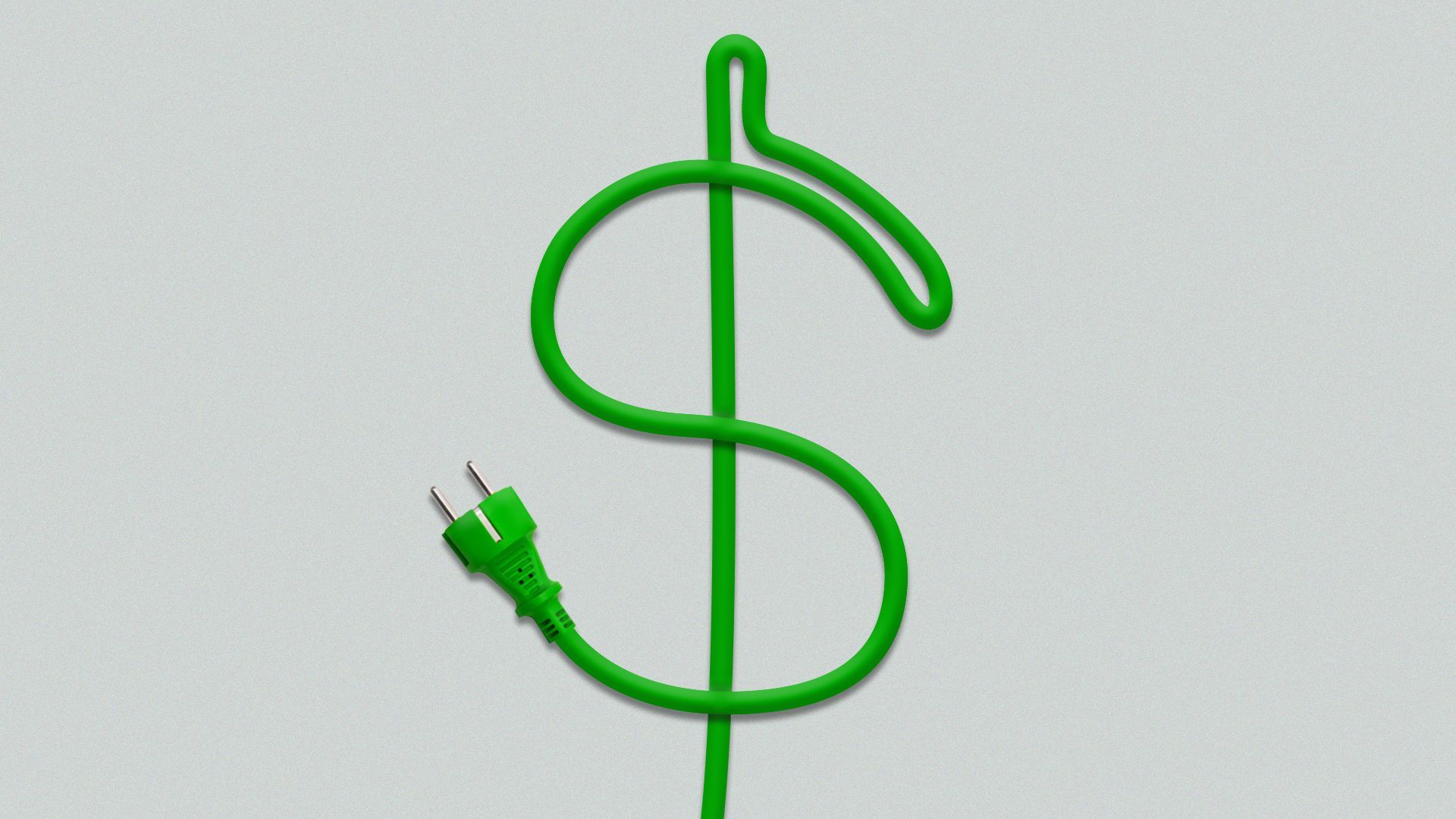 Two of Colorado's major utilities defended their profits and rates for electricity and natural gas, even as they acknowledged inflated energy bills are hurting their customers.
What they're saying: "We hear you — we hear your concerns," Xcel Energy's Colorado president Robert Kenney told lawmakers at a Tuesday hearing at the Capitol, adding that the company "empathizes with our customers."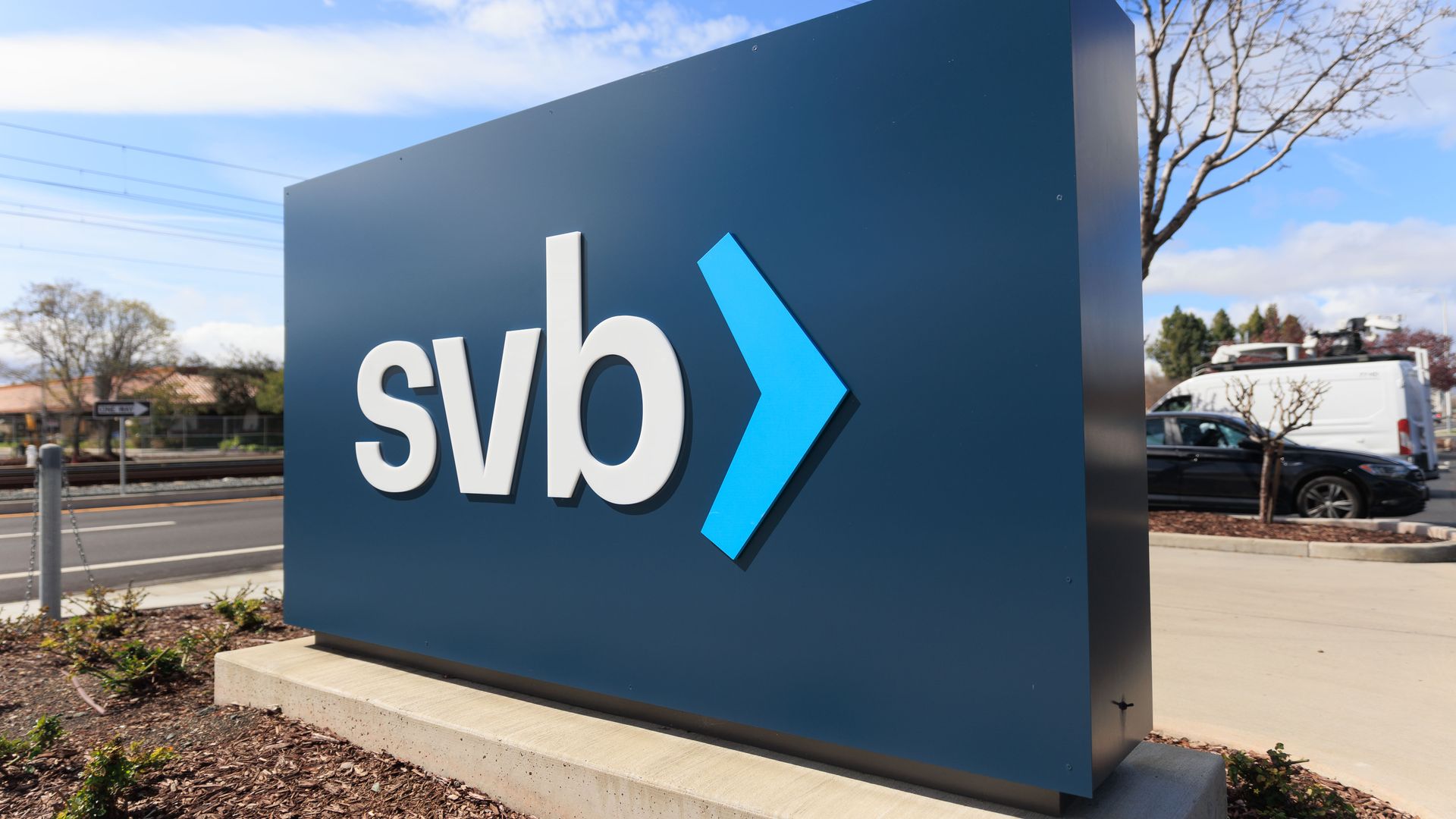 The largest American bank failure in more than a decade sent a shock wave through Colorado's startup sector, but local banks are expressing confidence in their standing.
Driving the news: Silicon Valley Bank's collapse Friday sent local startups in the technology and life sciences arenas scrambling to ensure access to cash needed for payroll and expenses and moving their money to safer places.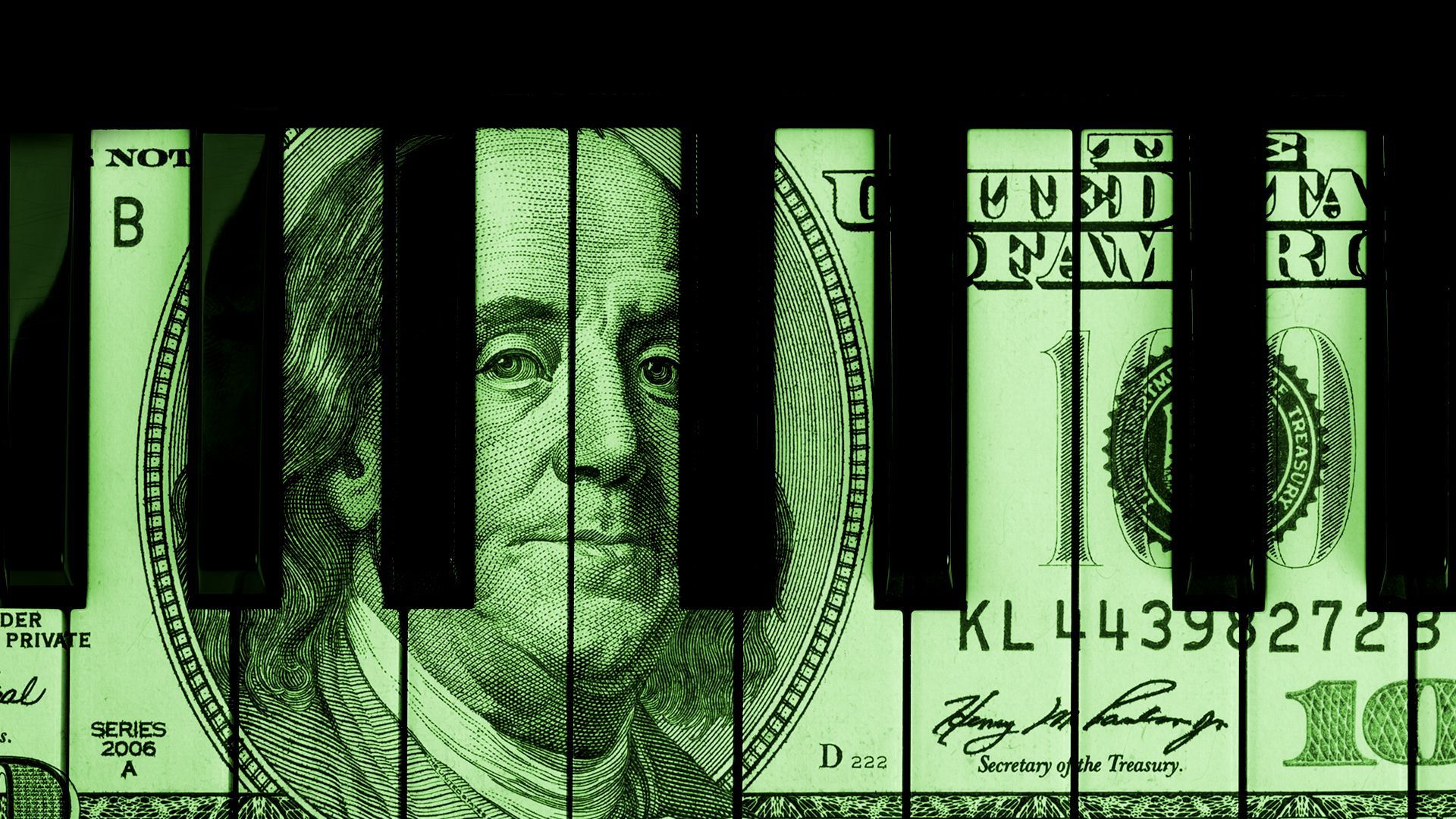 A new venture is asking a simple but grand question: What if local musicians were supported the same way as the symphony, opera or ballet?
State of play: Sonic Guild — formerly known as Black Fret — is testing the theory in Denver by recruiting patrons to treat local music like art and offering grants to help musicians boost their careers.
An annual guild membership starts at $750 and comes with perks in addition to supporting the grants.
March 8 marks 50 years since a 1.7-mile tunnel opened and connected Colorado east to west beneath the Continental Divide — a feat so spectacular it's easy to forget what it took to become a reality.
Driving the news: The first tunnel, now the westbound side and named for former President Eisenhower, opened March 8, 1973, amid huge fanfare that drew hundreds to the ceremony.
Get a free daily digest of the most important news in your backyard with Axios Denver.
🌱
Support local journalism by becoming a member.
Learn more