Police in Golden, Colorado experiment with 4-day workweek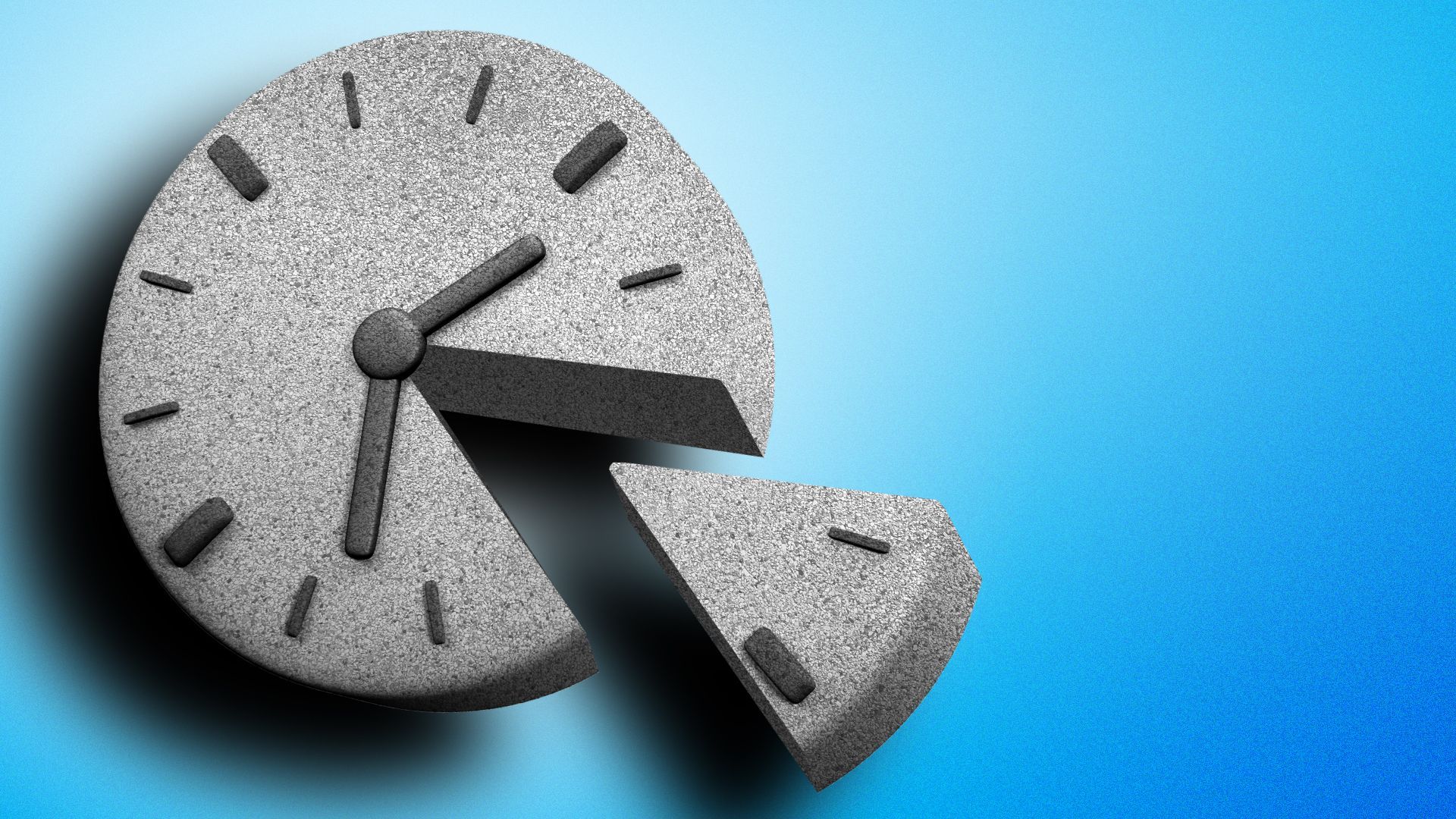 Goodbye, TGIF. More like Thank Goodness It's Thursday — at least, that will soon be the case for police officers in Golden.
Driving the news: The small city about 20 miles west of Denver is launching a six-month pilot program in July to give 72 full-time law enforcement employees 40 hours of pay for 32 hours of work. If successful, the experiment could expand to all 250 or so city workers.
Why it matters: Although shorter workweeks are creeping into recruiting strategies nationwide, Golden is Colorado's first city to test out the model, City Manager Scott Vargo said at a public forum earlier this week.
The results of the study could have wide-reaching implications.
Details: Golden is paying $15,000 for 4 Day Week Global, a New Zealand-based nonprofit, to lead the effort. The group deploys a 100-80-100 model, meaning workers get 100% of the pay for working 80% of the time in exchange for maintaining 100% of their output.
The police department was chosen because it is one of Golden's most challenging agencies to staff and hasn't been at full strength since 2015, according to Vargo.
It also represents a "microcosm" of city government, with many types of employees and schedules — giving a better picture of how this could work if applied to other agencies.
Of note: The agency isn't hiring more police, but rather adjusting personnel's schedules to have much less overlap, essentially creating "power shifts" to maximize employees' time. Staff will also be shifted around during less-active times of the day.
What they're saying: "We fully expect to provide the same level of service that we provide today — and, in many cases, an increased level of service" through smarter scheduling and a greater focus on retaining and recruiting staff, Vargo said.
"If we can avoid that retraining expense for a handful of officers over time, we may be saving the city hundreds of thousands of dollars in lost productivity and training expenses," police chief Joe Harvey said at the community meeting.
The other side: Although many residents expressed support for the plan, some shared concerns and skepticism over its success and whether the model could work across multiple city agencies.
Past research has also shown system challenges and inequities when it comes to shorter workweeks, Axios Closer's Hope King writes. For example, women opt-in to more flexible work arrangements and then experience more downside, like losing out on pay raises.
What's next: Updates on the trial's success will be given at the three- and six-month marks, and a public data dashboard will be made available throughout the trial, Vargo said.
At the end of the year, leaders in Golden will decide whether to expand it to other, and potentially all, city agencies. If any major red flags arise during the trial, they'll pull the plug.
The bottom line: "Even if it's a failure," the point is to "create a culture of creativity, innovation and risk-taking" and build an employee-minded environment people won't want to leave, Vargo said.
More Denver stories
No stories could be found
Get a free daily digest of the most important news in your backyard with Axios Denver.