"Zombie drug" threatens to be Denver's next public health crisis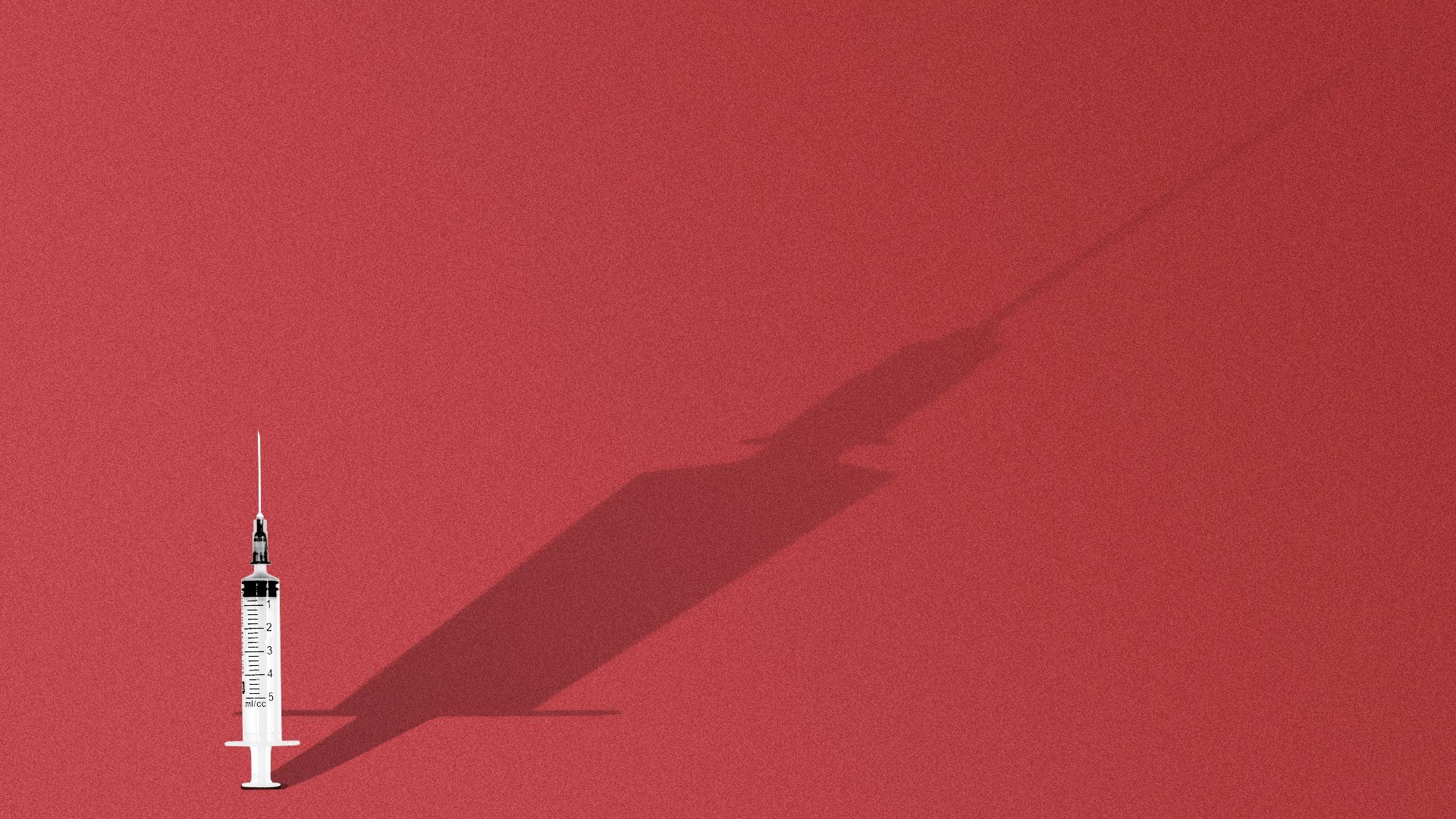 A potent animal sedative, dubbed "tranq" or "zombie drug," is increasingly infiltrating illicit substances like fentanyl, heroin and cocaine, and putting Denver health officials on alert.
Why it matters: The veterinary tranquilizer xylazine is a likely contributor to soaring overdose death rates in the U.S, medical experts say.
BFD: The drug causes dangerously low blood pressure, slow heart rates, blackouts and skin wounds so severe they can lead to amputations.
The sedative, which makes the effects of fentanyl even deadlier, is also unresponsive to common overdose-reversal treatments, like naloxone.
Threat level: Xylazine has arrived in Denver, city police tell Axios Denver. Authorities detected 18 cases of it in 2022 through a fentanyl-monitoring project that tests drugs.
Authorities say that figure is likely higher, but Denver is nowhere near levels seen in the Northeast, where the drug is prevalent.
Some public health officials warn it will spread soon because drug supply trends tend to move from east to west, Axios Seattle's Christine Clarridge reports.
What they're saying: "We are incredibly concerned" about xylazine soon replacing fentanyl, Lisa Raville, executive director of the Harm Reduction Action Center in Denver, tells us.
Her organization is educating the community about the danger of these drugs, and "hoping that folks are starting to create testing strips," she adds.
By the numbers: The number of fentanyl-related deaths in Denver reached 233 last year compared to just 20 in 2017, according to new medical examiner data that city council members will be briefed on during a committee meeting today.
The 233 deaths are the equivalent of a Denverite dying from fentanyl every 38 hours.
People aged 25-34 accounted for 71 deaths in 2022, while 35-44 years old had the second-highest fatalities, at 63.
The big picture: The Food and Drug Administration said this month it will restrict imports of xylazine to ensure they're headed toward state-licensed pharmacies, agency-approved manufacturing facilities, or veterinarians, Axios' Sabrina Moreno reports.
Between the lines: A report published last week by the Colorado Attorney General's Office found that buying fentanyl and other drugs is essentially as easy as "ordering food delivery or calling a ride service" thanks to social media apps.
The study found the prevalence and weak regulation of social media have contributed to fentanyl overdoses becoming the top cause of preventable fatalities for adults under the age of 45.
Attorney General Phil Weiser is calling for more oversight over social media companies, including a federal agency to hold them responsible. He also wants to see state policies that require apps to be more transparent about what's happening on their platforms.
What to watch: A bipartisan state bill facing opposition from top Colorado Democrats in the majority aims to create a new level 1 drug felony for selling drugs that result in death. Proponents say it would close a loophole created by a law passed last year that lets drug dealers get off on a technicality.
More Denver stories
No stories could be found
Get a free daily digest of the most important news in your backyard with Axios Denver.