Denver's mayor hopefuls want to arrest homeless living on the street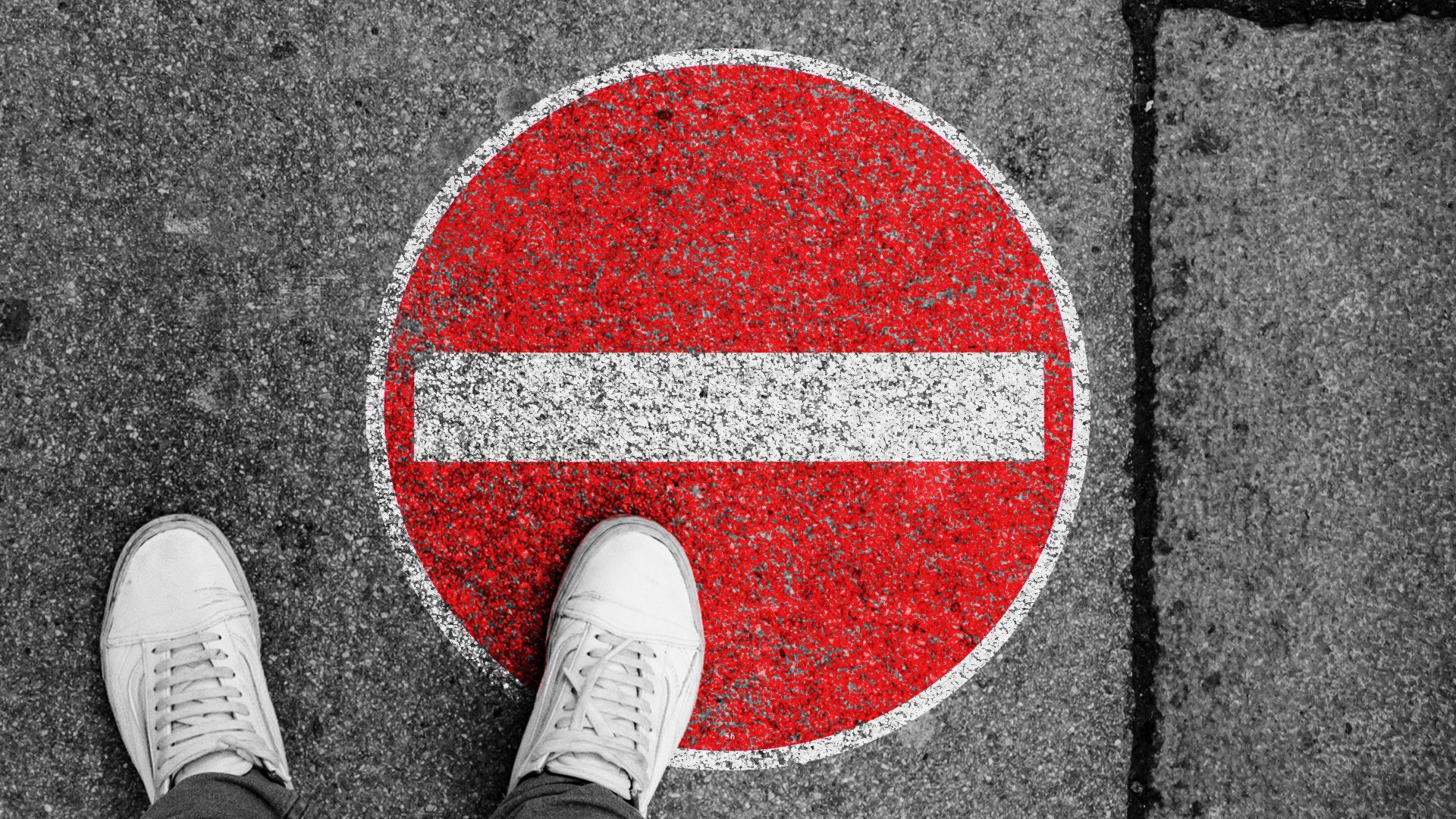 Kelly Brough and four other candidates for Denver mayor are vowing to involuntarily commit or arrest people living on the streets if they won't go to a sanctioned location or treatment center.
"As mayor, you still have an obligation to keep everyone safe. So if somebody can't make that decision for themselves, based on mental health or addiction issues, I still think we have an obligation as government to make it for them," Brough, the former Denver chamber leader, said in a recent debate.
Why it matters: The hard-line approach to homelessness is splitting the crowded candidate field, drawing rebuke from activists who consider it "inhumane" and raising questions about whether the city can legally force people off living on the streets.
It also represents a 180-degree shift from the current compassionate, realistic, data-driven approach to an effort to police the problem, homelessness advocates say.
State of play: In the mayor's race, Brough and rivals Kwame Spearman, Debbie Ortega, Andy Rougeot and Trinidad Rodriguez also support enforcing the city's often-overlooked camping ban through involuntary commitment or criminal arrests.
Two other candidates, Chris Hansen and Mike Johnston, back city sweeps to forcibly clear encampments, but stop short of endorsing detainment.
The intrigue: Brough's tough stance is getting the most attention given her position as a top contender and fundraiser in the race.
In an interview with Axios Denver, she said she would offer individuals who are homeless the option to stay at a sanctioned campsite or enter a facility for mental health or substance abuse treatment before being jailed.
She considers commitments or arrests a "last resort" to get people the help they need.
Between the lines: Mayor Michael Hancock is looking at a similar enforcement strategy, but the city attorney's office has not yet said whether it is possible.
Right now, authorities cannot detain an individual for living on the street if there is nowhere else for them to go.
Brough acknowledged she would need to greatly expand the sanctioned camping sites in the city to make the policy constitutionally legal.
What she's saying: "The goal is to get people to a safer location, it isn't about trying to criminalize any behavior," Brough said.
By the numbers: Denver voters overwhelmingly think homelessness is a major problem in the city, a new poll shows, and strongly support "sweeps" of encampments.
More than 70% also favored "a city requirement" that people facing addiction issues receive treatment with taxpayer dollars.
The other side: In the recent debate, Brough's rivals criticized her stance. "We cannot incarcerate ourselves out of homelessness, and it's going to cost a lot to do so," said Leslie Herod, a state lawmaker.
Instead, Herod and other candidates want to focus on building permanent housing, even though it would take years to move the needle on homelessness rates.
Likewise, housing and homeless advocates reacted sharply.
"It sounds like more political BS to me. They talk about things that aren't reality," attorney Jason Flores-Williams, who challenged the city's homeless sweeps, told us.
"You have people protecting buildings and investments and not really caring about the consequences to people," Benjamin Dunning with Denver Homeless Out Loud added in an interview.
"The crime [candidates are talking about] is the fact they are homeless. To me that is very, very troubling," Cathy Alderman, with the Colorado Coalition for the Homeless, said in an interview.
The bottom line: All candidates but Hansen believe it's the city's responsibility to provide housing or shelter to those who don't have it, but they differ on how to get people a roof over their heads.
More Denver stories
No stories could be found
Get a free daily digest of the most important news in your backyard with Axios Denver.