Colorado hit by tsunami of higher taxes, new fees and paycheck cuts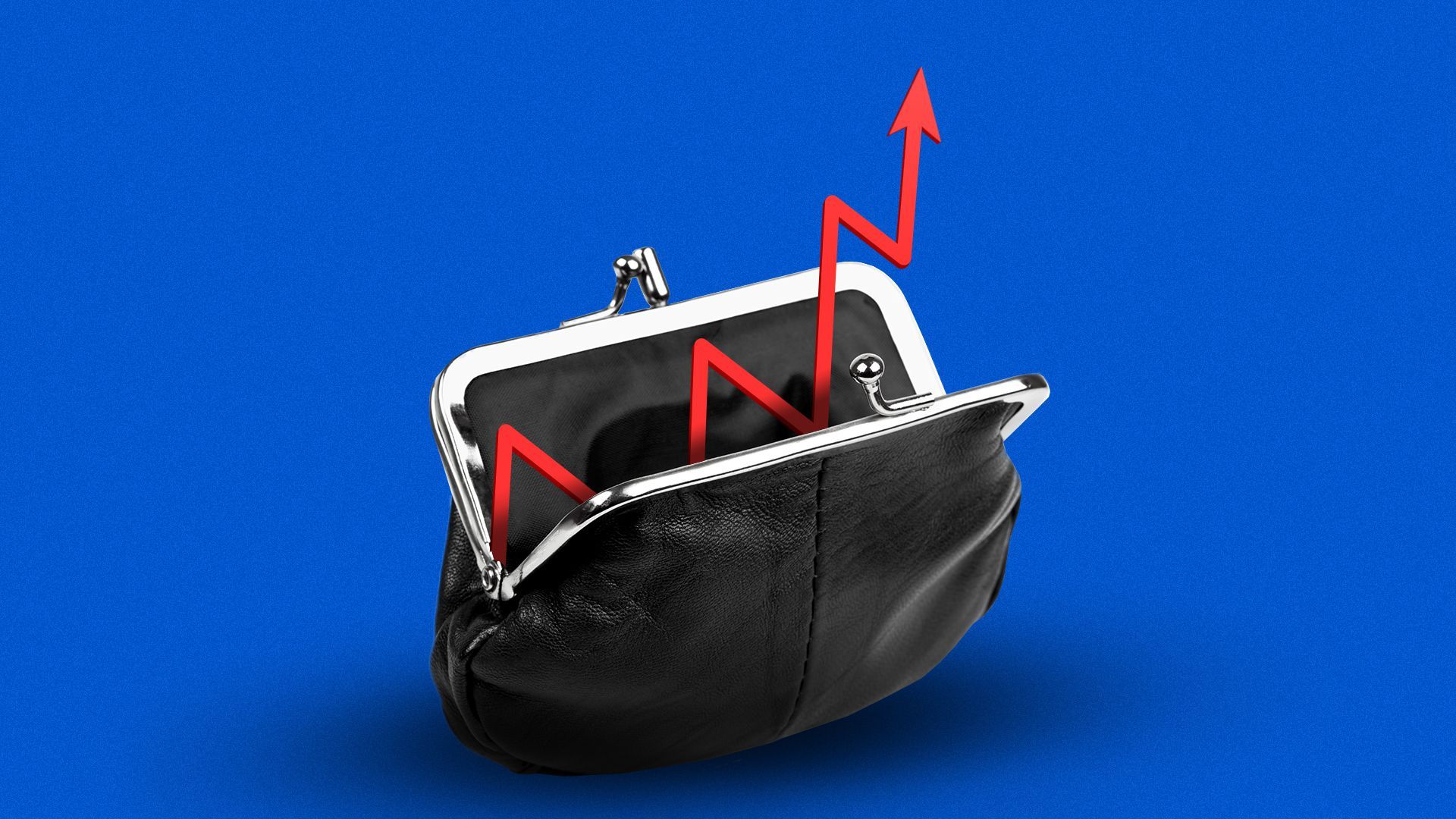 If one phrase defines the 2023 outlook in Colorado, it's sticker shock.
What's happening: New surcharges on top of elevated inflation, rising property assessments and skyrocketing energy bills are creating an avalanche of new costs for consumers.
"It is unfortunate that a lot of these things are hitting at the same time," says Scott Wasserman, president of the progressive-leaning Bell Policy Center.
Why it matters: Colorado's cost of living — particularly in Denver metro — is higher than the national average, and the new taxes and fees are poised to make it worse.
State of play: Many of the additional expenses are driven by a handful of prior Democratic-aligned laws just now taking effect — including two mandated paycheck cuts.
By the numbers: Meanwhile, a 2-cent per gallon gas fee takes effect this year after a six-month delay. It comes just as the shutdown of the Suncor oil refinery may increase local gas prices.
Motor vehicle registrations will go up $29 to cover a state park pass, unless owners opt out.
A 10-cent consumer fee on plastic and paper bags at retailers, signed by the governor in 2021, started this month.
And high-income earners will see tax cuts in their standard deductions to pay for a voter-approved school meals program.
The big picture: Inflation is expected to increase 4.9% in metro Denver in 2023 and property taxes are increasing an average 27% statewide. Xcel Energy customers also are seeing spikes in monthly electricity and natural gas bills from rate hikes and cold weather.
Zoom in: In addition, many municipalities raised taxes in the 2022 election. Denver residents are getting new bills for trash service, fees for sidewalk maintenance and higher taxes to fund libraries.
What they're saying: "The general theme is: It's becoming more expensive to live here in Colorado, and if we don't watch out we'll start to become less competitive to other states relative to attracting and keeping business," economist Steven Byers at the conservative Common Sense Institute says.
Yes, but: A voter-approved income tax cut will soften the blow, particularly for higher-earners and the state is issuing taxpayer refunds because of its surplus revenue.
A minimum wage increase also took effect this month.
Of note: Wasserman notes the government programs will have benefits of their own.
"In many cases it means they are asking people to pay into these systems. But the reason we created these systems is to make things more affordable to those who can't access them," he says.
More Denver stories
No stories could be found
Get a free daily digest of the most important news in your backyard with Axios Denver.