🇳🇬 Food Truck Tour: Fork in Nigeria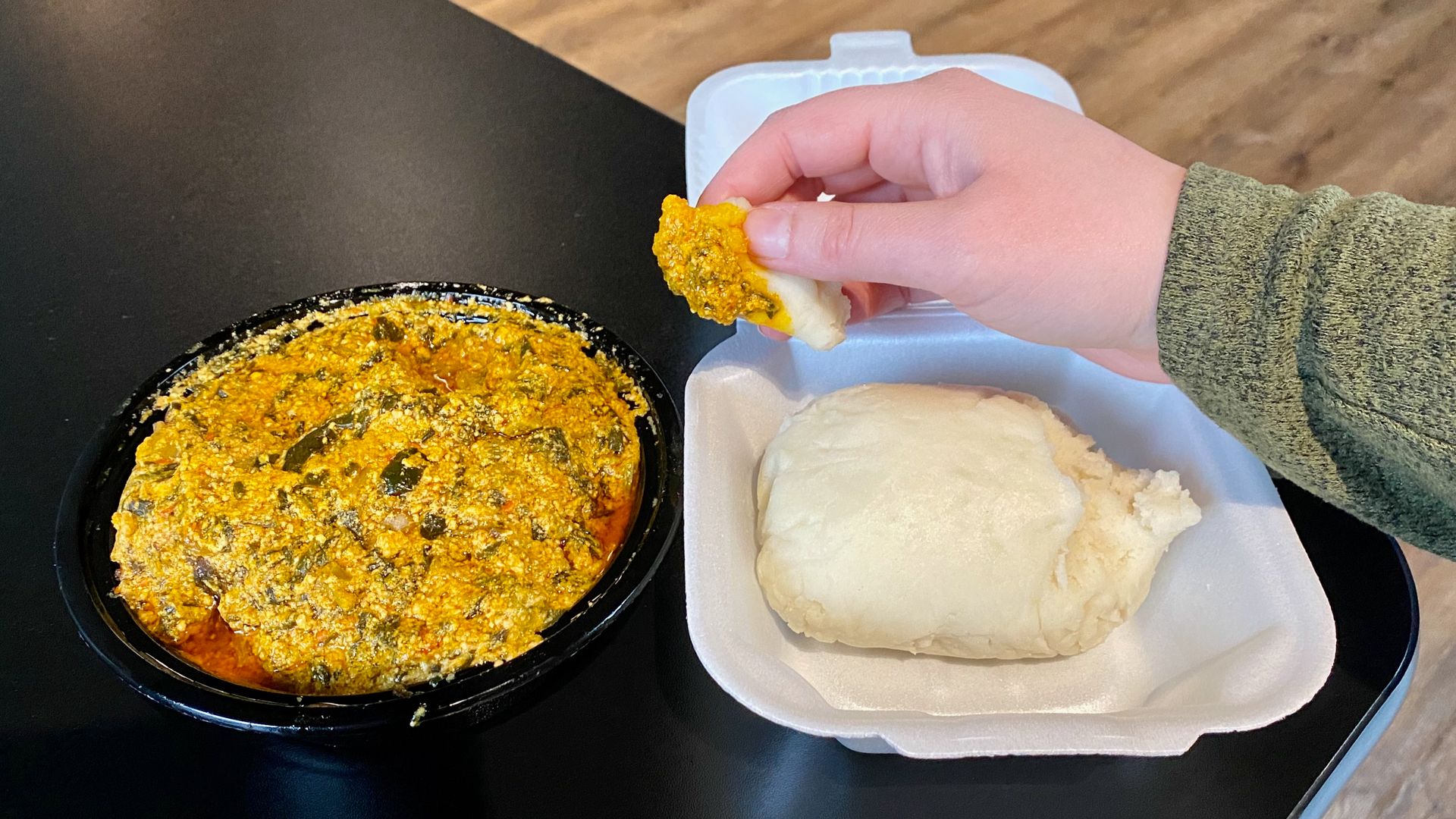 👋 Alissa here. Our latest stop on the Food Truck Tour won't judge you for eating with your hands — It's encouraged.
What I ate: Fufu and egusi soup from Fork in Nigeria, a dish that's gained attention in the U.S. through "fufu challenge" reaction videos on TikTok.
When I asked for silverware, the employee shook his head and laughed. "You need to try it with your hands!"
So I settled for extra napkins and gave it a shot.
Details: Fufu, a West African staple, is dough made from boiling and mashing cassava, a starchy root vegetable. Egusi soup contains ground melon seeds and vegetables.
I added oxtail, a fatty, gelatin-rich meat still on the bone, but you can also add chicken, beef or goat to the soup.
How it works: Pull off a piece of fufu, flatten it with your fingers, and then use it as a soup scoop. Smaller pieces worked better for me.
Quick take: The subtly sour dough was a good complement to the zesty, nutty soup.
The fufu was so filling, though, that I couldn't finish the egusi — and I enjoyed the taste of that a lot more.
The bottom line: I'll probably just order egusi soup by itself next time, but I recommend trying fufu at least once for the unique — albeit messy — experience.
If you go: Fork in Nigeria is open noon-9pm Sunday-Saturday at 6300 E. Livingston Ave. in Reynoldsburg, plus 11am-9pm Tuesday-Sunday at East Market's rotating stall, 212 Kelton Ave. in Columbus.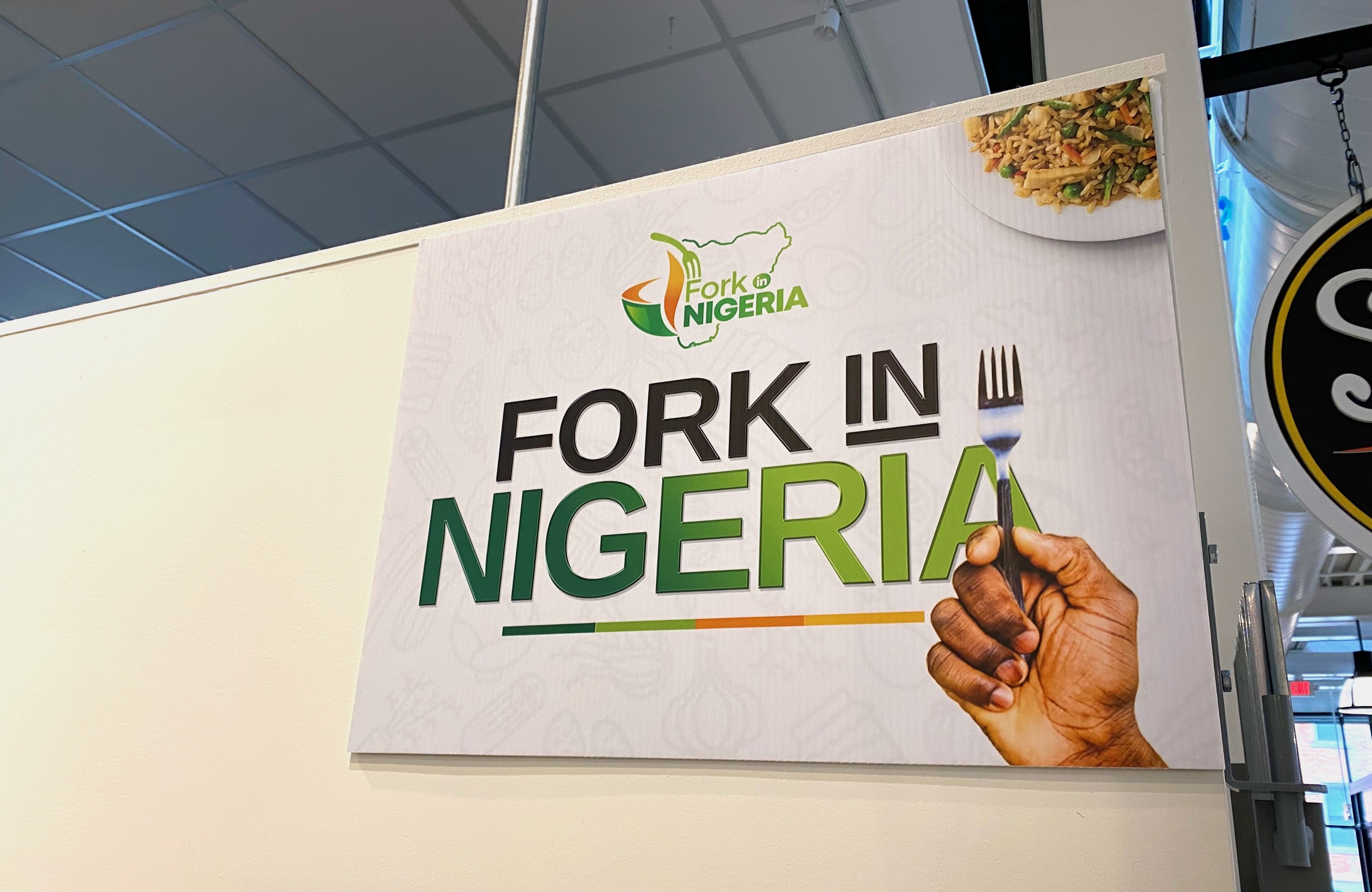 More Columbus stories
No stories could be found
Get a free daily digest of the most important news in your backyard with Axios Columbus.