Wildlife center director Lolita Haverlock's perfect Columbus day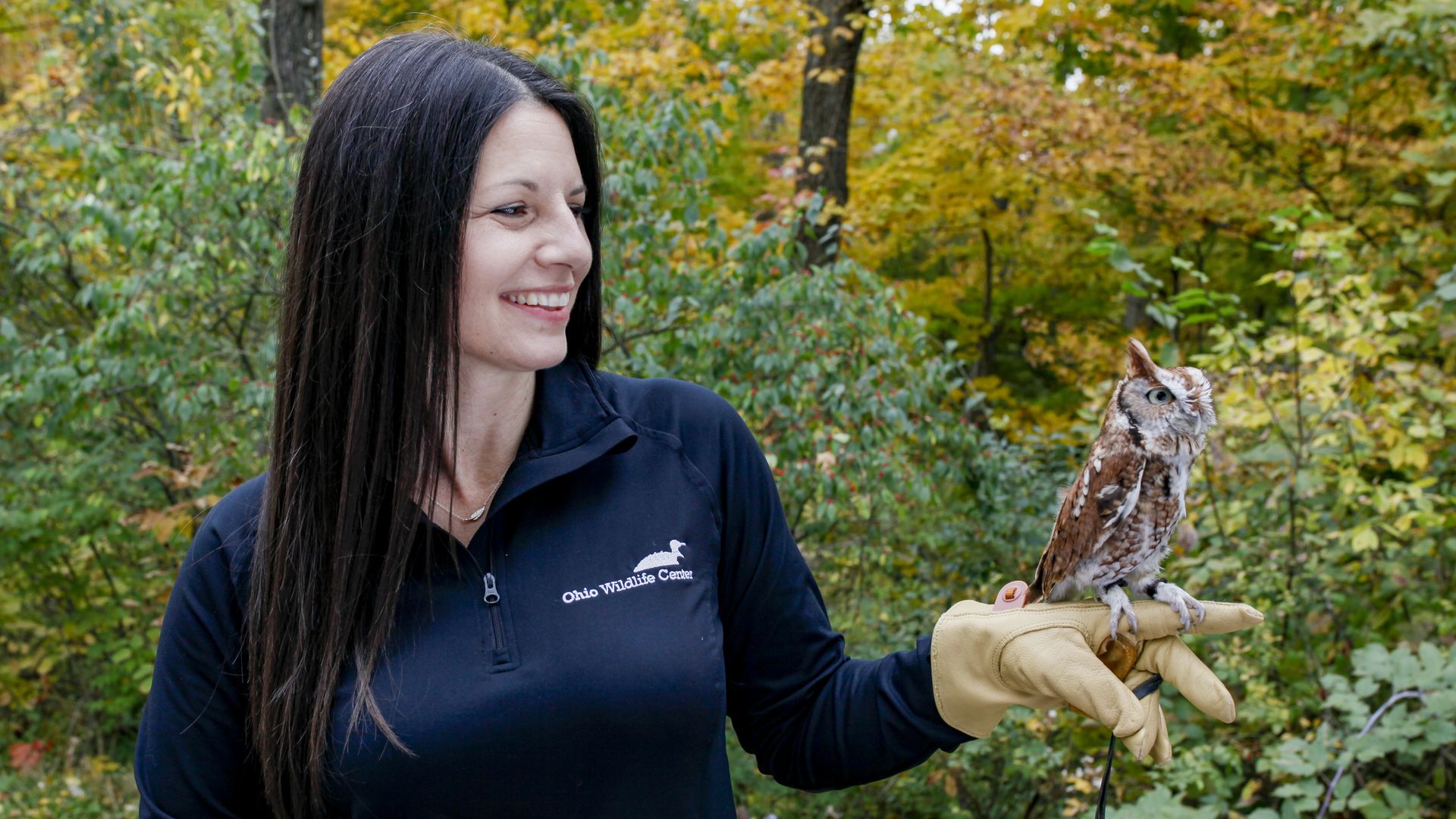 Lolita Haverlock is the executive director of the Ohio Wildlife Center, the state's largest wildlife hospital.
The Powell nonprofit admits more than 7,500 animals annually, with a goal of rehabilitating and releasing as many as possible back into the wild.
We asked Lolita to describe her Best Day Ever in Columbus:
🎵 Music to start your day: '80s all day! Depending on the mood, everything from Whitney Houston to Bon Jovi, or Michael Jackson to LL Cool J.
If it was acceptable, I would probably wear leg warmers to work.
🍳 Breakfast: One of my favorite spots is Sunny Street Cafe, as I am a down-home-cooking girl. Give me some eggs and grits; otherwise, I am always down for their eggs Benedict.
😺 Morning activity: I am an early riser. I like to get a little workout in, then have plenty of time to chill with my cat Zeus while enjoying my coffee and do a little personal interest research and reading.
🌮 Lunch: I rarely go out to lunch but if I do, my choice is tacos, tacos, tacos. My two favorites are the fish and Nashville chicken tacos at Local Cantina.
The rest of Lolita's Best Day Ever
🦊 Plus: Check out the Ohio Wildlife Center's open house this Sunday and the second Sunday of every month.
❤️ Afternoon activity: Spending time with the family. Whether we are hanging out watching football, eating at a restaurant, or sitting outside on the back porch — if my family is there and there is no place we have to be, it's the perfect afternoon.
🍝 Dinner: Italian! Bravo and Figlio's are my favorites. First choices are gnocchi or ravioli, and of course the bread, accompanied by a nice glass of red wine.
📽️ Evening activity: Once the day is wrapped up and it is time to settle in for the evening, I like to turn all the lights off, get in my PJs, and watch a movie.
My favorite movies are "Shawshank Redemption" and "The Gladiator." I will watch them no matter what and never get tired of seeing them!
More Columbus stories
No stories could be found
Get a free daily digest of the most important news in your backyard with Axios Columbus.