Ask Axios: What's with EV registration fees?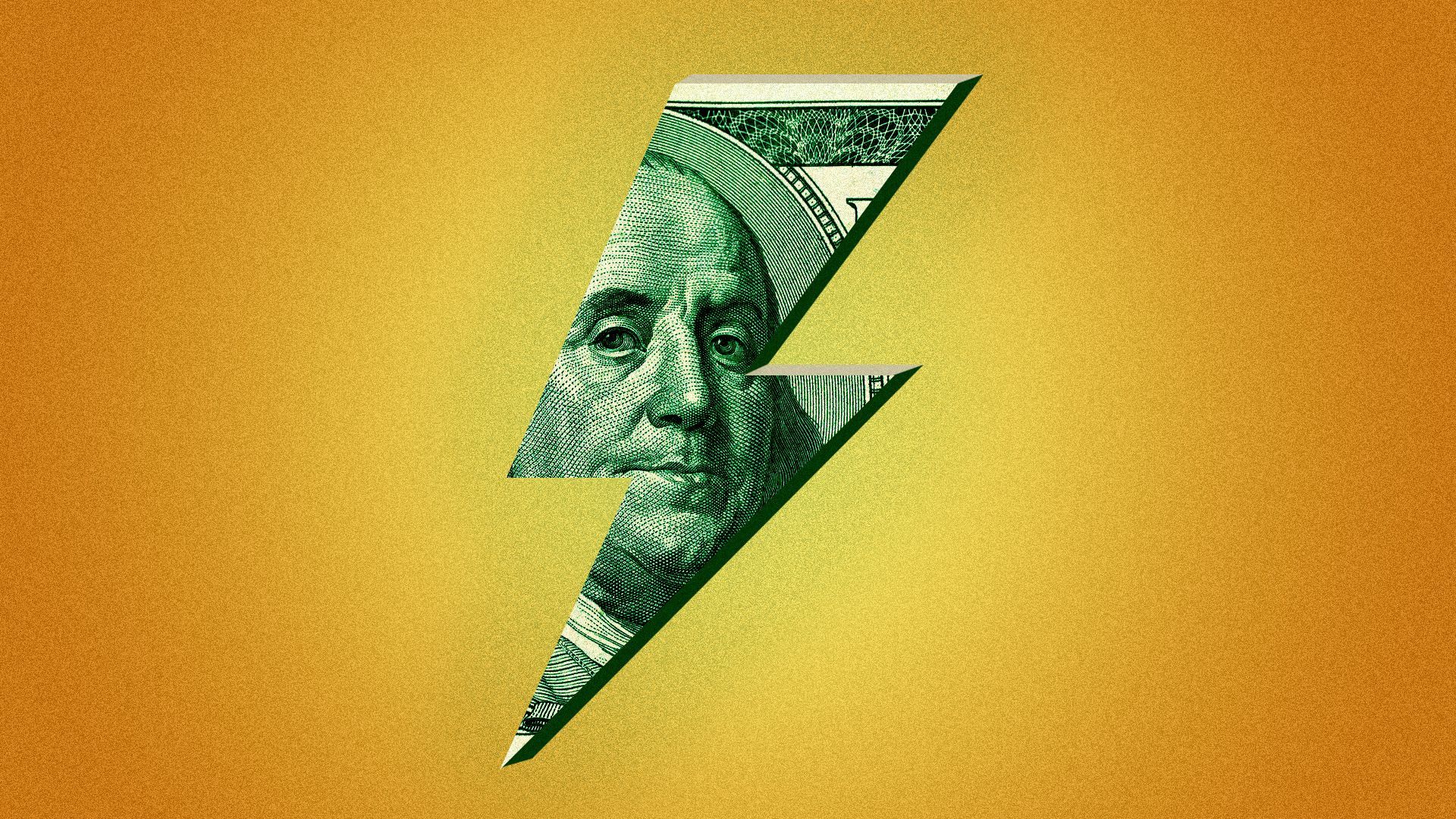 Maddie M. writes: I'd be curious to hear more on how electric vehicle drivers in Ohio have to pay a $200 tax every time you renew your car registration … The fee seems so backwards if they are pushing environmentally friendly cars!
👋 Tyler here. Ohioans have long paid state and federal taxes to use our cars.
The current rate is 38.5 cents per gallon of gas and 47 cents for diesel, per the pump sticker.
Why it matters: Our gas tax rate is among the highest in the U.S., with the proceeds funding infrastructure needs like road and bridge maintenance.
Yes, but: An increasing number of EV drivers avoid paying this tax by not paying for gas, an issue for Uncle Sam since the cars wear down public roads like everything else.
Ohio's solution: Annual registration fees of $100 for hybrids and $200 for any plug-in EV.
The other side: The up-front nature of EV fees is controversial compared to per-use gas taxes.
And, as Maddie notes, the fees can feel counterintuitive to lawmakers' efforts to prop up the Ohio EV industry, particularly since plug-in hybrid car owners have to pay the annual $200 registration plus the gas tax.
What we're watching: Lawmakers from both parties pushed last term to lower or remove these EV registration fees.
Rep. Casey Weinstein (D-Hudson) said during one bill's testimony that the current fees "effectively disincentivize consumers from considering EVs."
But Gov. Mike DeWine and local governments pushed heavily against these bills, which eventually — pardon the pun — ran out of gas.
Will legislators try again this term?
The bottom line: Driving fees are never popular, even when ostensibly levied in the interest of fairness. It's nothing new to see Ohioans criticize them.
More Columbus stories
No stories could be found
Get a free daily digest of the most important news in your backyard with Axios Columbus.