Readers sound off on national Ohio commercials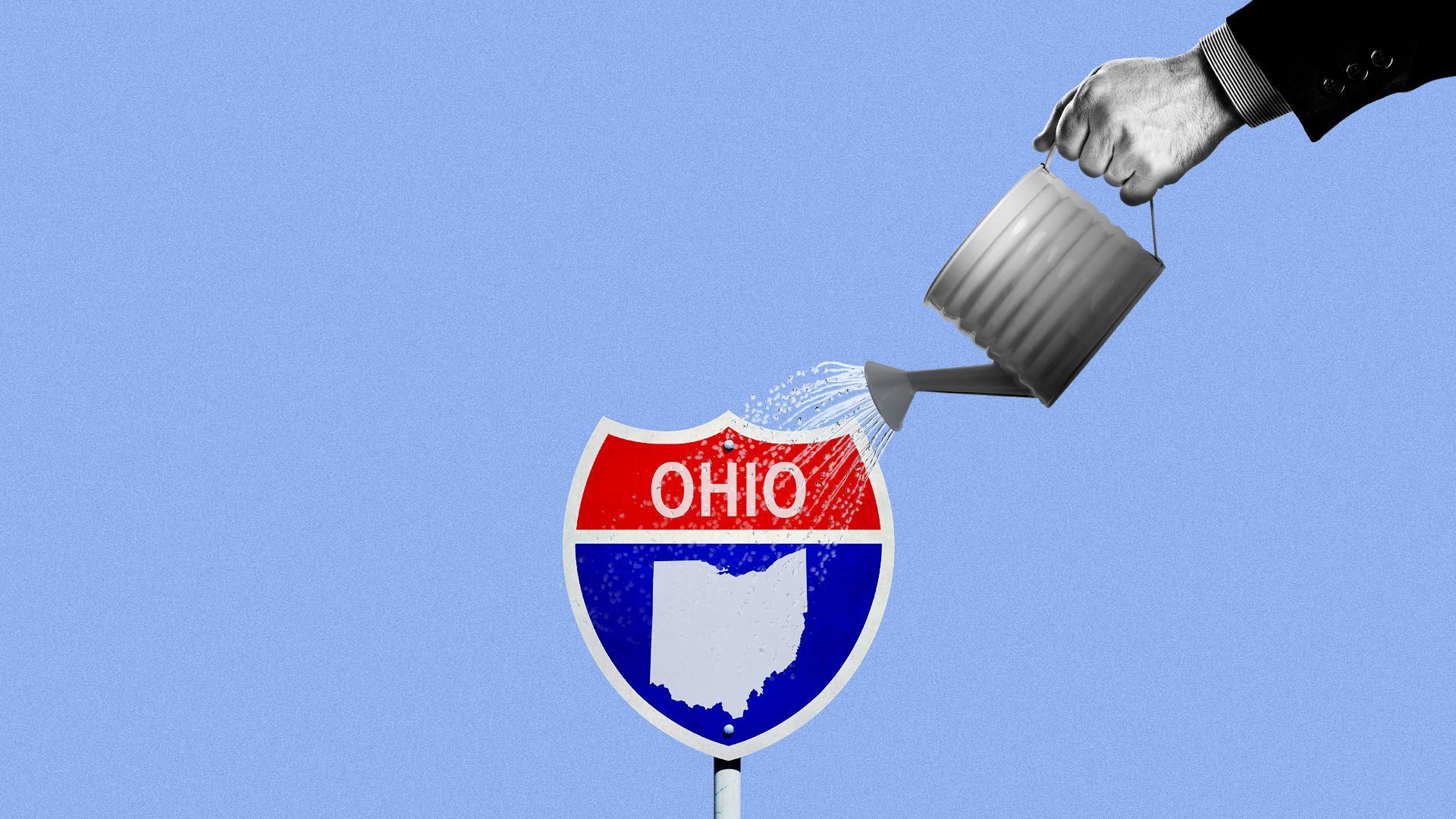 We wrote about the national Ohio is for Leaders ad campaign last week and asked for your thoughts on the state trying to lure in new residents from the coasts.
👏 As always, you delivered — we received dozens of responses, each with a different (and stronger) opinion than the last.
Here are some of the highlights, edited for length and clarity:
Bob Peterseim: "Even though there are plenty of the hipster types you allude to in the area already, we welcome everyone, always. That's just how we are over here in the state that's round on the ends and high in the middle."
Charleta B. Tavares: "We do not need to recruit more people to our state as the growth in Columbus (my home and Capitol) is outpacing many east, west and southwest cities. We cannot currently keep up with the housing demands of our existing residents — let alone after the new Intel company relocates to Central Ohio." 
Adam W: "I applaud the effort by JobsOhio to draw people to the state. I have seen the majority of my college educated friends leave Ohio for opportunities elsewhere (myself included for a time), so an effort to draw people from other states is important to stop the brain drain. ... I think politics also plays a role.  Ohio has gone from purple to red in the last 8 years.  Drawing people from the coasts where there are typically more blue residents could be a way to rebalance the state."
Baker C. Blanding: "As an Atlantan who relocated to Columbus in August 2021, I can say that one thing Ohio could definitely use is some increased diversity of thoughts and ideas. So, while I personally don't look to NYC for much, if the JobsOhio ads can convince people to move to Ohio and bring their style, nightlife, and energy with them to come and shake up some of this Midwest stagnation, then the more the merrier!"
Jennifer Johnson: "Ohio is the center of the universe. That's it, the end."
Sue H: "I can tell you that, in the last couple of years, I've been traveling to places where I had planned on living after work (Portland, Seattle, coastal North Carolina, Denver) and just bought my retirement home in Dublin, OH. Go and figure…"
Gracie P: "I actually relocated to Columbus from NYC in January of 2019 for a job. I was living in Park Slope and was struggling a lot, both financially and emotionally. ... Columbus is a cool place that could benefit from more NYC transplants. ... It's a big-ish city, but can feel like a small town."
Carole I: "... perhaps the companies seeking new employees should be doing their own advertising. As far as wages go, they need to be higher NOW! In two years they will need to boost them again."
East coaster with Ohio roots: "Frankly, Brooklyn hipsters wouldn't seriously change anything Ohio doesn't already see in Short North, Victorian Village, Over-the-Rhine, or Oberlin. Foodies and coffee snobs galore inhabit those places the same as they do in Bushwick."
Anonymous: "Outside of the major cities in Ohio, the workforce is not there for today's companies. When the big Intel splash occurred, the day after you had Intel saying they were going to have to invest in education to produce the workforce it needs. So what will occur in the meantime, similar to all the oil and gas development, is that you have out of staters coming in for those jobs and nothing really happens to build the local taxbase besides the hospitality industry." 
Joe H: "Why are they trying to attract the 'liberal coastal elite' which they love to bash? Is this an acknowledgement of failed conservative policy to grow the Ohio economy locally over the last 30 years?"
Jeff Q: "If the world really is going to a more fully remote office, young professionals may start comparing the property they can purchase or the neighborhood they can live in at any price point between $400,000 and $1 million. All of a sudden, Columbus and Cincinnati might be in the running again, and we haven't even addressed the more subjective quality of life issues. In the Midwest we call it 'striking while the iron is hot.'"
More Columbus stories
No stories could be found
Get a free daily digest of the most important news in your backyard with Axios Columbus.