Migrant families left hanging as spending bill stalls in State House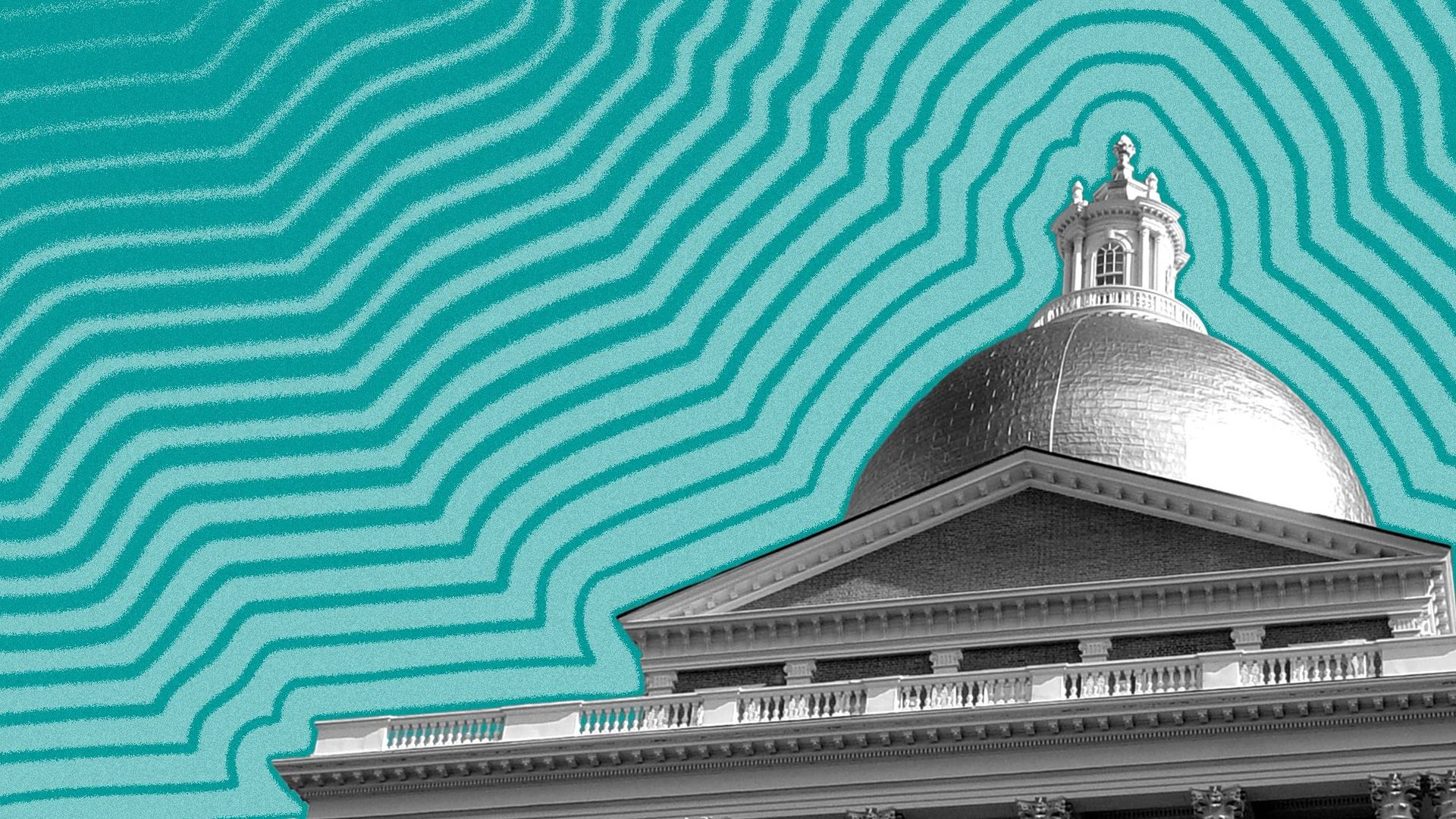 Waitlisted homeless families trying to escape the cold. Farmers with crops destroyed by this summer's torrential rains. State employees awaiting raises as the cost of living surges.
These are the people left hanging after top Democrats failed to reach a deal Wednesday night on a state budget bill.
Why this matters: The state House and Senate again blew past a deadline to pass a major spending bill, this time a $2.8 billion proposal with funding for the emergency family shelter system.
Lawmakers can now only take it up in informal sessions where any single legislator could disrupt the process, including Republicans who opposed the bill.
Driving the news: The state's waitlist of homeless families seeking shelter grows as lawmakers plan their next steps.
The waitlist had at least 48 families as of Tuesday, per the most recent data provided by the Healey administration.
Waitlisted families are scrambling late at night for places to sleep and getting kicked out of Logan Airport. Last night, the Immigrant Family Services Institute offered an 11th-hour reprieve, paying for motel rooms for some families.
What they're saying: "It feels like we are moving backwards," Geralde Gabeau, IFSI's executive director, told WBUR. "The biggest challenge that we have is the lack of clarity in terms of how things are supposed to be."
The latest: Lawmakers launched a conference committee where they will hash out the differences in the House and Senate versions of the bill.
Between the lines: Perhaps the biggest conflict between the House and Senate bills is how to spend the $250 million for shelter services.
Unlike the Senate, the House wants to mandate overflow shelters and set aside $50 million for those services.
"We feel really strongly that without a real plan put in place to protect those who are above the cap [and on the waitlist], we need to be reevaluating how we're going forward," House Ways and Means Chair Aaron Michlewitz told reporters early Thursday.
For Minority Leader Brad Jones, the inability to pass a compromise bill Wednesday night represents a major fiasco that hurts state workers awaiting raises and farmers seeking disaster relief.
"As far as I'm concerned, it's a failure of the Democratic majority," he told Axios.
There's nothing stopping Republicans from disrupting informal sessions if a bill with emergency shelter funding emerges, but Jones said first lawmakers have to see the details.
What we're watching: How long it takes for a compromise bill to emerge, if any GOP lawmakers try to stop it and how many families end up sleeping in emergency rooms or on the streets in the meantime.
More Boston stories
No stories could be found
Get a free daily digest of the most important news in your backyard with Axios Boston.