FOMO, CUGAR and LATINA: The vanity plates the RMV rejected in 2022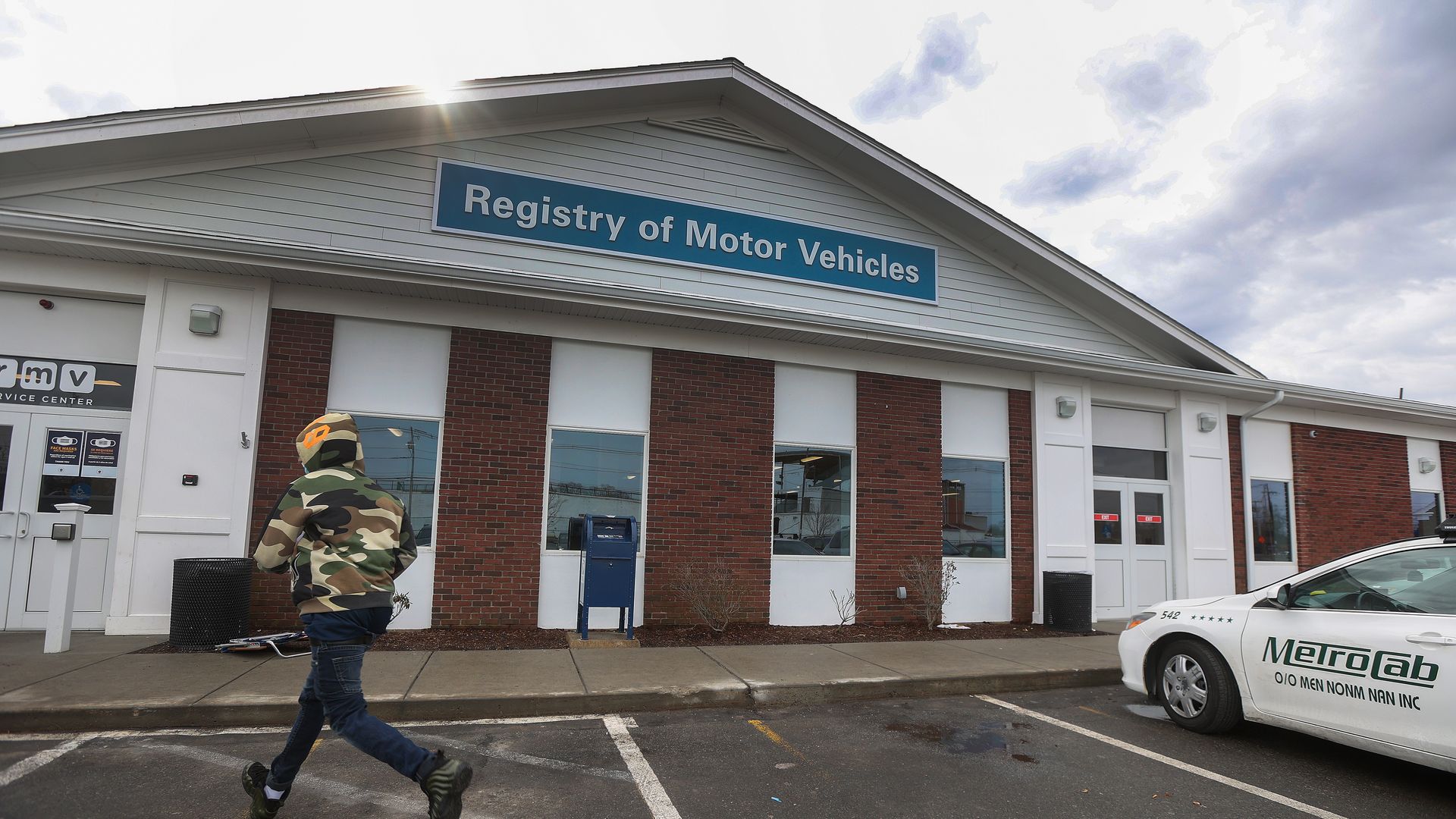 The Registry of Motor Vehicles rejected nearly 900 requests for customized "vanity" license plates last year for being too vulgar, hostile or hard to understand, according to a database published by the Cape Cod Times.
Driving the news: As of July 1 this information is no longer available for public release because of a new driver's license law, a MassDOT spokesperson told Axios.
That's even though the law's sponsor says it wasn't intended to affect vanity plates.
Details: Vanity plates must begin with two letters and can't be over six characters.
There's a $50 vanity plate fee, and it costs $20 to swap the registration.
Here are some of our favorite RMV outtakes from 2022:
BALLS
"Such combination is vulgar in that it is in poor taste or is degrading or is considered a profanity, including a swear or curse word, not usually displayed in the community for general viewing," according to the RMV.
BEWBZ
The "significance/Meaning of the Plate is Missing or Incomplete," per the RMV, which clearly didn't say it out loud.
At least you get your $70 fee back when the RMV doesn't get it.
PRNHB, BOIBYE, DAMN and BIERME
These were also rejected for "missing or incomplete" meaning, apparently. But IYKYK, amiright?
YUCK
The RMV says the word "yuck" could be considered "an expression of contempt, ridicule, or superiority of a race, religion, deity, ethnic heritage, gender, sexual orientation, disability, or political affiliation."
VAG69
Rejected for obscenity, "that it refers to a sexual body part" or sex act. Ok, yeah, that checks out.
SLOWAF, SMUT, SHTBOX, FOMO
Rejected for: "profanity"
You're not going to get the "AF'' past the RMV's censors. LOUDAF didn't make the cut either.
But why not FOMO? Does the RMV think the F stands for something more profane than "fear"?
REDRUM and MURDER
Rejected for being an expression of "fighting words" that could lead to violence.
COUGR, COGAR and CUGAR
RMV deemed these to be "in poor taste."
LATINA
This one's a head scratcher, but the RMV says it's because the significance of the plate or meaning is incomplete.
More Boston stories
No stories could be found
Get a free daily digest of the most important news in your backyard with Axios Boston.