5 Boston area bars to visit when you don't want to watch the big game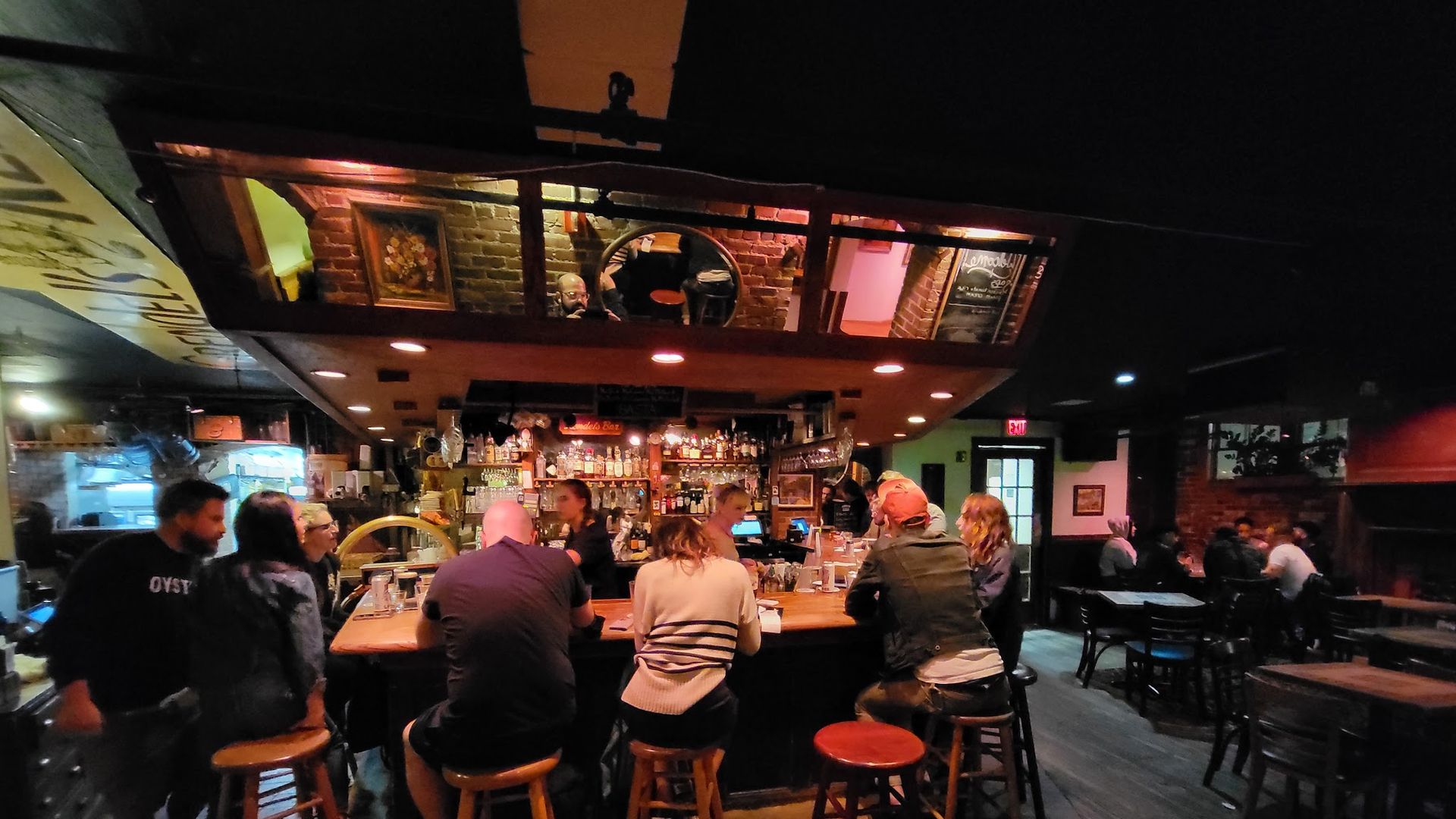 Sometimes, you just want to have a drink or a meal in peace, without a TV blaring whatever's on ESPN 8 that evening.
Yes, but: It's surprisingly hard to find bars around Boston that aren't absorbed in sports culture, especially during baseball season.
Sports broadcasts, with loud commercials and announcers screaming every 45 seconds, are even more annoying than the dad-rock Spotify stations most bars leave playing on the speakers.
And nothing kills the mood of a nice dimly lit bar more than seven 60-inch TVs shining obnoxious blue light all over everything.
That's why you need this handy guide to a handful of bars in and around Boston that don't have TVs (or at least have one very small, out of the way one).
100 Chandler St., South End
The retro boozer's paradise. There's one small CRT in the corner, but it's usually playing a VHS of some forgotten Italian B-movie or something just as obscure.
89 Winthrop St., Cambridge
You're more likely to hear some barstool philosophers arguing about Kant than the Red Sox at this Harvard Square classic.
77 Broad St., downtown
Possibly the best Irish pub in Boston, Mr. Dooley's concentrates on providing a scene for pleasant company and good craic – not for sports.
378 Centre St., Jamaica Plain
The Behan is what all neighborhood pubs should be: cozy and dark with plentiful beers on tap.
7 Sanborn Court, Somerville
Somervillians know to go to this Union Square hidden gem for the craft cocktails and not to check the score.
Honorable mention: A special shoutout goes to the recently departed Atwood's. Let's hope whoever takes over the space leaves the wall-mounted OLEDs at the store.
More Boston stories
No stories could be found
Get a free daily digest of the most important news in your backyard with Axios Boston.