Lawmakers aim to crack down on vaping black market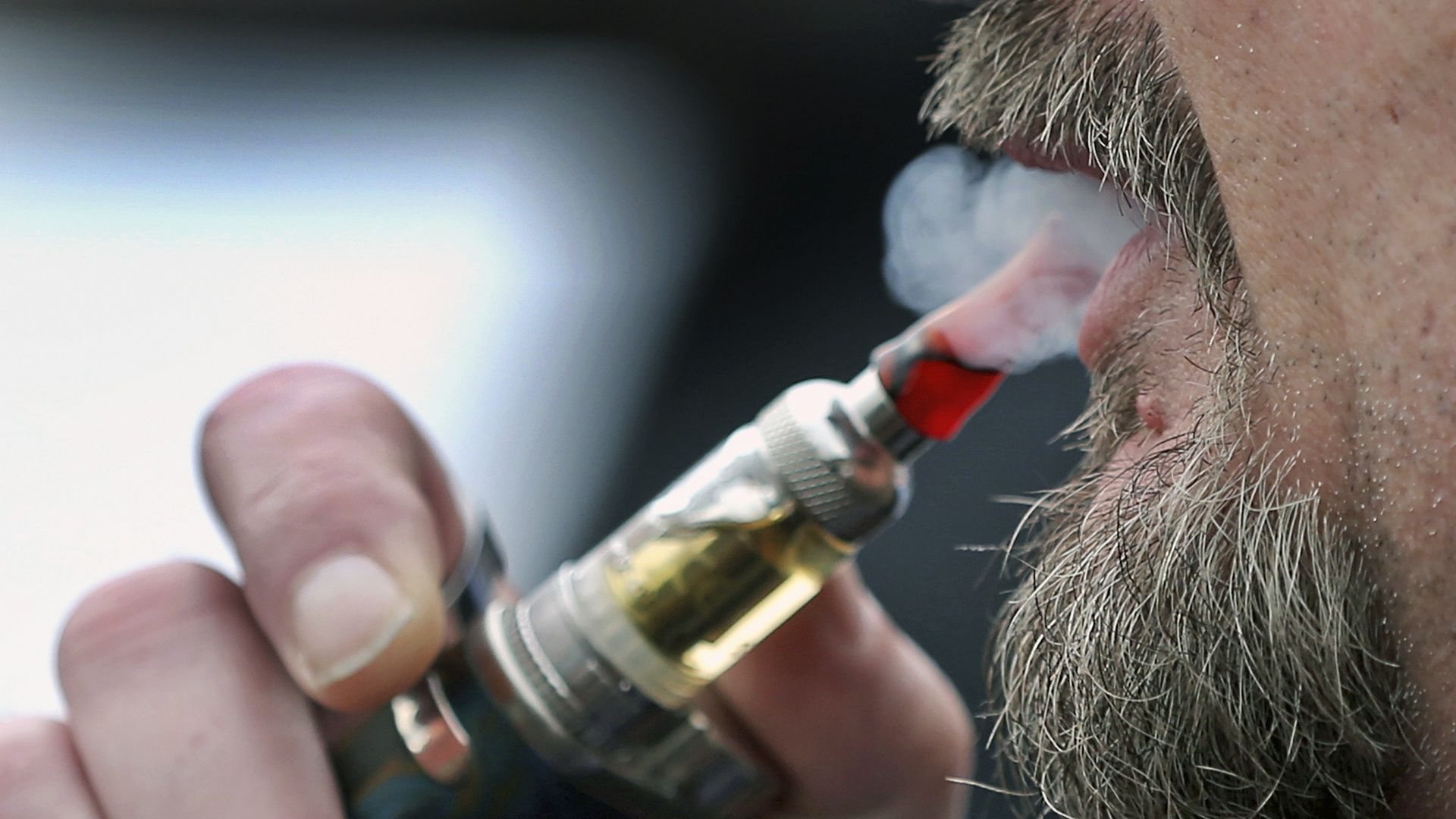 Legislators and tobacco inspectors are pushing to tighten the state's already rigorous tobacco and nicotine laws to curb vaping and crack down on a black market that's flourished since Massachusetts' historic flavor ban took effect.
Why it matters: While teen vaping has declined since Massachusetts passed a first-in-the-nation ban of menthol cigarettes and flavored e-cigarettes in 2019, state tobacco inspectors have found an influx in cross-state smuggling of those products.
The findings have irked some convenience store owners, who warned the law would create a boon for the black market.
Catch up fast: The state's flavor ban and 75% excise tax on e-cigarettes has led to an increase in sales in New Hampshire and Rhode Island, according to a February report from a state illegal tobacco task force.
Meanwhile, cross-state smuggling is rising, with more than 105,000 vaping seizures in fiscal 2021 and 6,406 in fiscal 2022, per the report.
Driving the news: State Sen. John Keenan and state Rep. Marjorie Decker filed a bill last month to increase sales taxes even more on cigarettes and vaping products.
Keenan, one of the key lawmakers behind the 2019 law, tells Axios he's also asking Senate leaders for more state funding for the Massachusetts Tobacco Cessation and Prevention Program, which runs awareness campaigns about health defects tied to smoking.
Plus: Keenan says he's prepared to take on opponents trying to roll back the restrictions passed in 2019, like one bill proposed last session to repeal the menthol cigarette ban.
What they're saying: "We just want to make sure we're getting to as many people as possible with information that shows how dangerous these products are, how addictive these products are and how the industry, I believe, continues to target younger people," says Keenan, a Quincy Democrat.
Meanwhile, the illegal tobacco task force recommended more funding in the state budget to meet the increased demand in investigating cross-state smuggling and illegal vape and cigarette sales.
Its report also recommends giving the Department of Revenue's criminal investigation bureau more teeth and changing the law so retailers caught illegally buying and selling smuggled tobacco and nicotine products get their license suspended or revoked.
The current penalty is $5,000 and/or up to five years of prison time, with a smaller penalty for violations involving fewer than 12,000 cigarettes.
The other side: Opponents of the 2019 law say it hasn't stopped people from buying flavored vaping products. They just buy it out of state or on the black market, which cuts into retailers' profits and the state's tax coffers.
"Both organized criminals and petty smugglers are reaping millions from this newly created illicit market while the state is being forced to spend more and more on enforcement, with no long-term plan in place," Peter Brennan, executive director of the New England Convenience Store and Energy Marketers Association, said in a recent statement.
Yes, but: Anti-smoking advocates say the law has curbed vaping use, at least among teens.
The state's Youth Health Survey suggests just 17.6% of youth vaped in 2021, down from 32% in 2019.
What's next: It's unclear whether state legislators have the appetite to enact further restrictions on the sale and consumption of e-cigarettes, but the first test will come later this spring during the state's fiscal 2024 budget debate.
More Boston stories
No stories could be found
Get a free daily digest of the most important news in your backyard with Axios Boston.