Boston could be first city to make vendors donate leftovers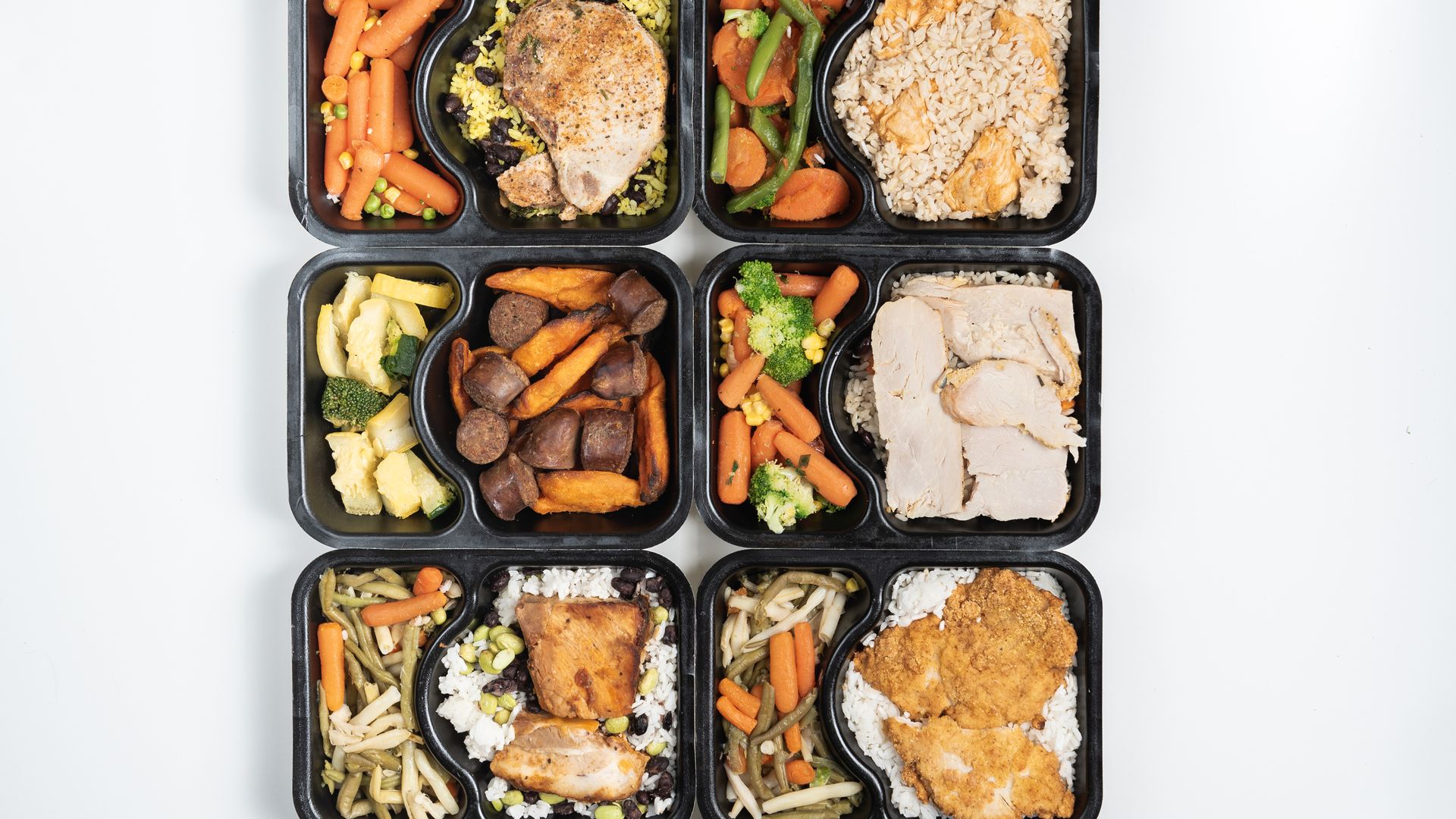 A new proposal would make Boston the first city in the country to require vendors to donate leftover food.
Why it matters: Environmental officials estimate the state is letting more than a million tons of food go to waste a year, even as food insecurity has doubled during the pandemic, according to a memo by Harvard's Food Law and Policy Clinic.
City Councilor Ricardo Arroyo proposed the ordinance with Councilor Gabriela Coletta last week. He says the nonprofits that already help vendors divert leftovers from landfills offer a blueprint for how the practice could work citywide.
What they're saying: "We don't have to sort of reinvent the wheel on this, and so we're not really trying to," Arroyo tells Axios. "What we're basically saying is they are already in place. Those pipelines might need to grow to some degree, which is good, but they exist."
Somerville-based Food For Free and others have been doing this work for years, dispelling myths that donating prepared food is illegal or impractical.
How it works: The city proposal would make food vendors enter into contracts with nonprofits like Food For Free. Their volunteers would take the leftovers to a food pantry or another organization that serves food.
The city would enforce the rule with larger vendors starting in 2025, followed by the rest in 2026.
The city would likely oversee compliance by reviewing the new contracts, rather than spending resources on in-person inspections or other checks, Arroyo says.
Context: Local restaurants, grocery stores, universities and other vendors have been sending off their extra food to feed the people who need it most for years.
🧊Somerville-based Food For Free has universities and other donors freeze prepared foods for volunteers to pick up and turn into nutritious, microwavable meals under its "Heat-n-Eats" program.
The volunteers pick up at least 50 pounds of donated food, load it into a refrigerated van and take it to a kitchen donated by Biogen. There, volunteers prepare the new meals, says Food For Free COO Ben Engle.
Those meals end up at the Bunker Hill Community College pantry, Roxbury Community College, Brighton High School and other Boston-area spots.
⏱ New York-based Rescuing Leftover Cuisine, which has a Massachusetts branch, sends volunteers to pick up packed trays of leftover food from donors. They have a two-hour window to deliver the food to nonprofits on the receiving end, says Luke Petronella, a brand ambassador for RLC.
The food ends up at the Salvation Army in Cambridge, the Boston Rescue Mission and other institutions serving local residents.
🥐 Lovin' Spoonfuls, the largest food rescue agency in New England, rescues fresh produce.
Yes, but: These organizations rely on grants and volunteers, along with small teams of paid staff. They would need to scale up to meet the increase in demand.
The bottom line: Whether or not the ordinance advances, Engle of Food For Free says government, business and nonprofit leaders need to work together to reduce food insecurity: "The hunger that was highlighted during the pandemic is not going away."
More Boston stories
No stories could be found
Get a free daily digest of the most important news in your backyard with Axios Boston.