Inside the "right to die" in Massachusetts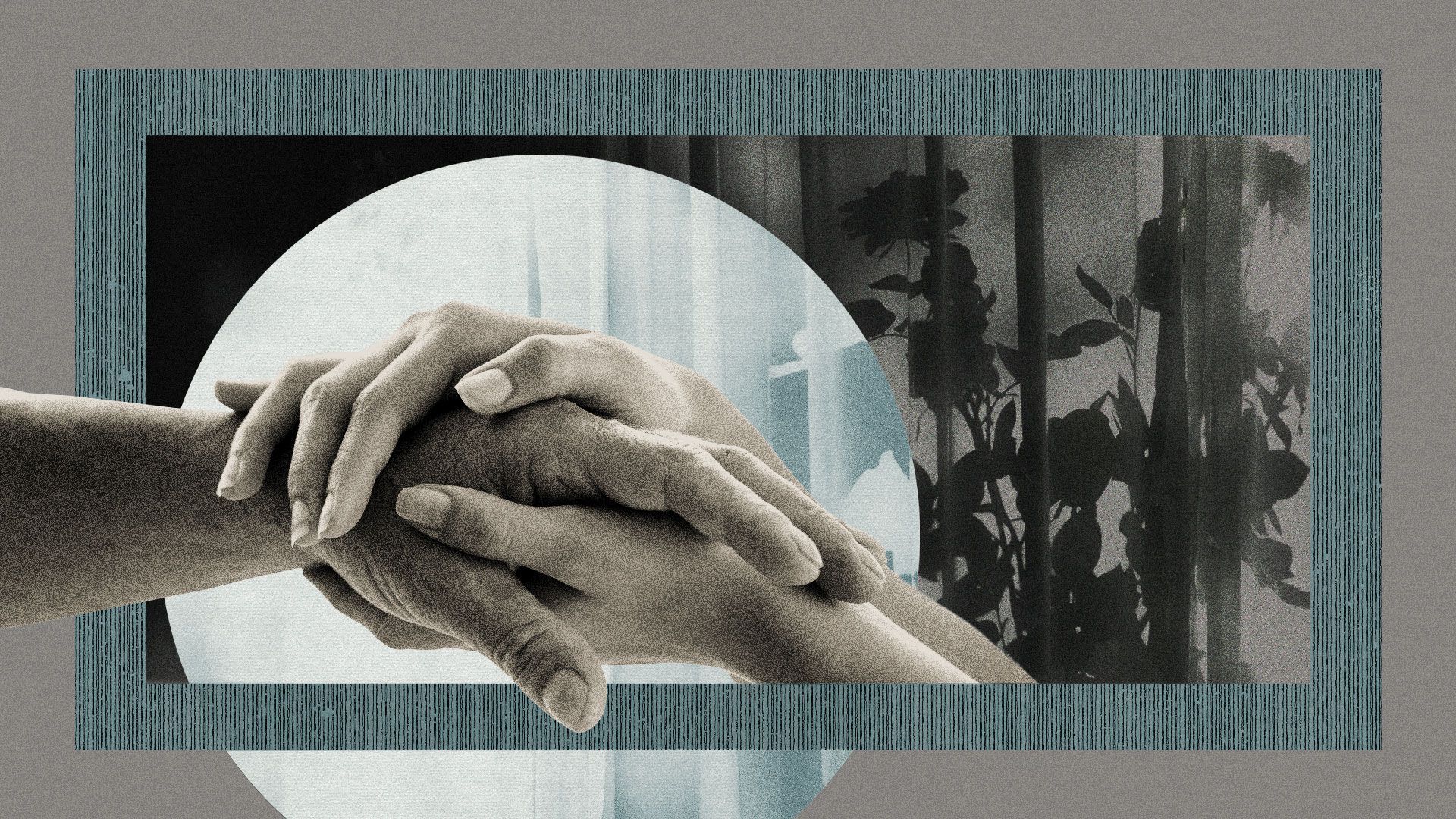 Before Bev Baccelli dies, she wants her friend Liz to feed her some mocha chip ice cream.
"That's the last taste I want," said Baccelli, a Mattapoisett resident with multiple myeloma. "And with 'death with dignity', I can make those decisions."
What's happening: Baccelli and advocates made their pitch to legislators yesterday as lawmakers review a bill to legalize medically assisted suicide, also called "medical aid in dying."
The legislation proposes a 10-step vetting process for adult patients expected to die in six months or less who want life-ending medication.
Why it matters: Baccelli and supporters say they want terminally ill patients to be able to choose when and how to die so they can do so "with dignity" instead of suffering a slow, painful death.
A Supreme Judicial Court ruling in December suggests a change in state law is the only path to legalize the practice.
The big picture: 10 states and Washington, D.C. have legalized medically assisted suicide.
The other side: The Catholic Church has driven the opposition, calling the practice "an affront to life and a dangerous precedent for determining end of life issues."
Flashback: State voters narrowly rejected a "death with dignity" ballot question in 2012. State legislators have filed legalization bills in every legislative session since, but those proposals floundered.
Rep. Jim O'Day, who co-sponsored the legislation with Sen. Jo Comerford, says its odds of passing appear to be better with Gov. Maura Healey in office. Despite Healey's reticence in the past, she told the Globe in December she'd be open to a bill with the proper requirements.
Details: Under the bill, patients like Baccelli seeking to obtain life-ending medication must be vetted by two doctors and a mental health professional in separate evaluations.
Patients must prove they can make informed choices, that they're requesting the drugs voluntarily and that they can ingest the medication on their own.
Of note: Patients can opt out at any time, even after they're approved for the prescription. Doctors can also opt out of participating.
More Boston stories
No stories could be found
Get a free daily digest of the most important news in your backyard with Axios Boston.