Labor looks to Healey on wage theft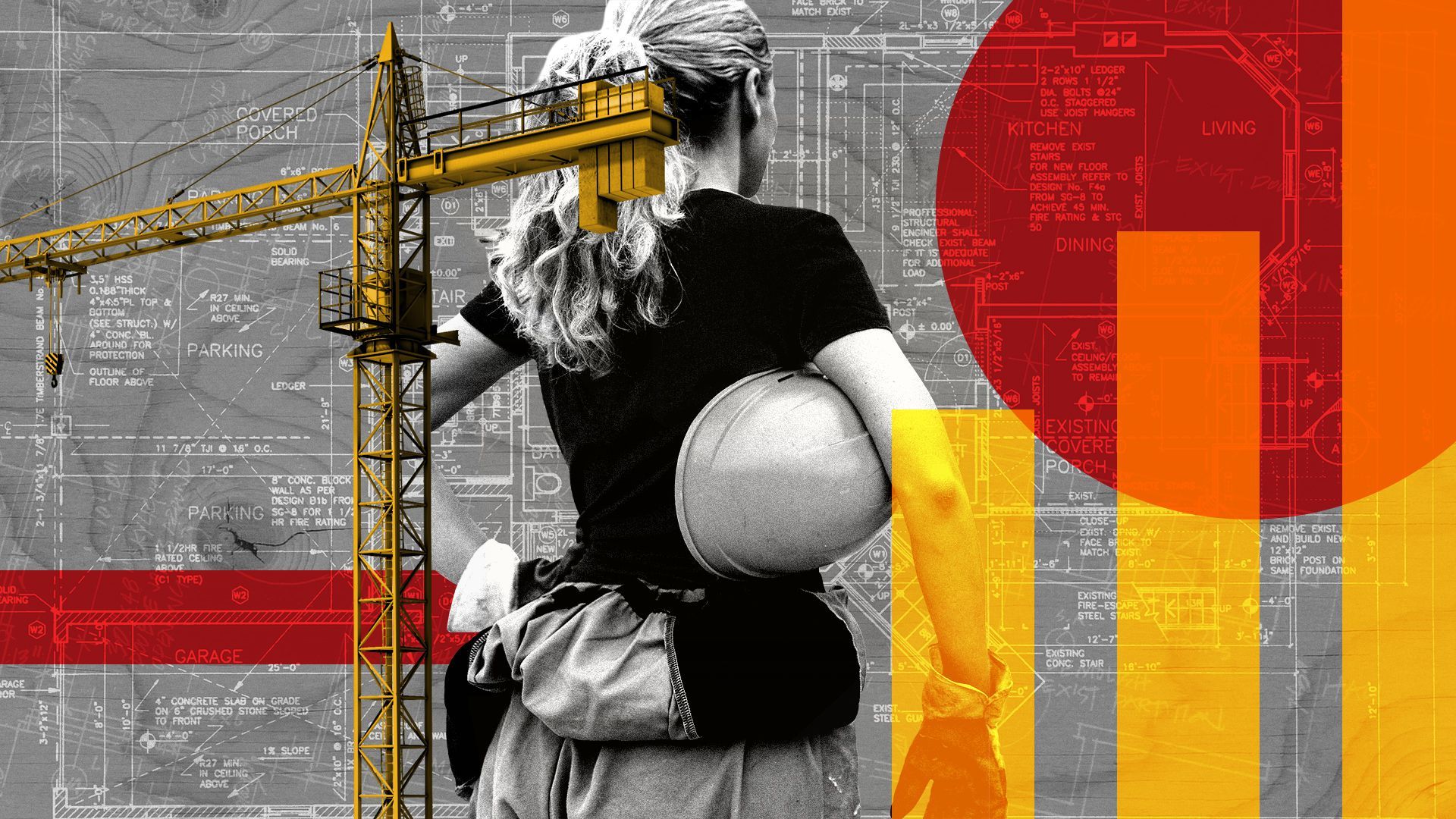 Labor unions fighting to strengthen protections against wage theft now have a huge ally in the governor's mansion.
Why it matters: Current law only punishes a direct employer accused of withholding wages. That lets construction companies off the hook for the predatory practices of the subcontractors they hire.
Advocates think the issue won't be solved unless big construction companies are also held liable for those practices.
Be smart: Wage theft occurs when an employer fails to pay overtime, the prevailing wage, or retaliates against a worker for requesting time and pay documents.
State of play: The Senate is generally supportive of holding general contractors accountable, but bills that would do so have struggled to get approval from the more business-minded House. Gov. Healey's support could break the political logjam.
A Healey spokesperson told Axios the governor supports strengthening anti-wage-theft laws.
She testified in favor of a bill before the legislature last year that would have done so. But that measure failed to get enough approval from lawmakers.
In fiscal 2022 alone, Healey as attorney general issued over 200 citations against construction companies violating the state's current wage theft laws.
Healey's enforcement won more than $1.7 million for 853 wronged workers and charged companies over $1 million in fines.
Between the lines: Healey enjoyed massive support from organized labor during the run-up to the 2022 Democratic primary and the union's vote-getting machines helped her easily beat her Republican opponent in November.
Wage theft is a top labor priority that leaders expect Healey to share.
What they're saying: "More wages are being stolen every year and the more we push this can down the road, the more people are being impacted every day," Sen. Sal DiDomenico, who has repeatedly sponsored wage theft legislation, told Axios.
DiDomenico said wage theft has only gotten worse during the pandemic, when struggling workers became more vulnerable to abusive payment practices.
The other side: Associated Subcontractors of Massachusetts CEO Michael McDonagh told lawmakers last year it would be unfair to hold overseeing contractors accountable for the crimes of their smaller operators.
Powerful business and construction industry lobbies like Associated Industries of Massachusetts and Associated General Contractors of Massachusetts have also made it clear in previous legislative sessions that they're against the concept.
Yes, but: The House's labor committee last year approved a bill to target general contractors, the furthest any such legislation has made it in that chamber.
But it was scuttled by top House Democrats and never came to a floor vote.
More Boston stories
No stories could be found
Get a free daily digest of the most important news in your backyard with Axios Boston.