No Mow May comes with caveats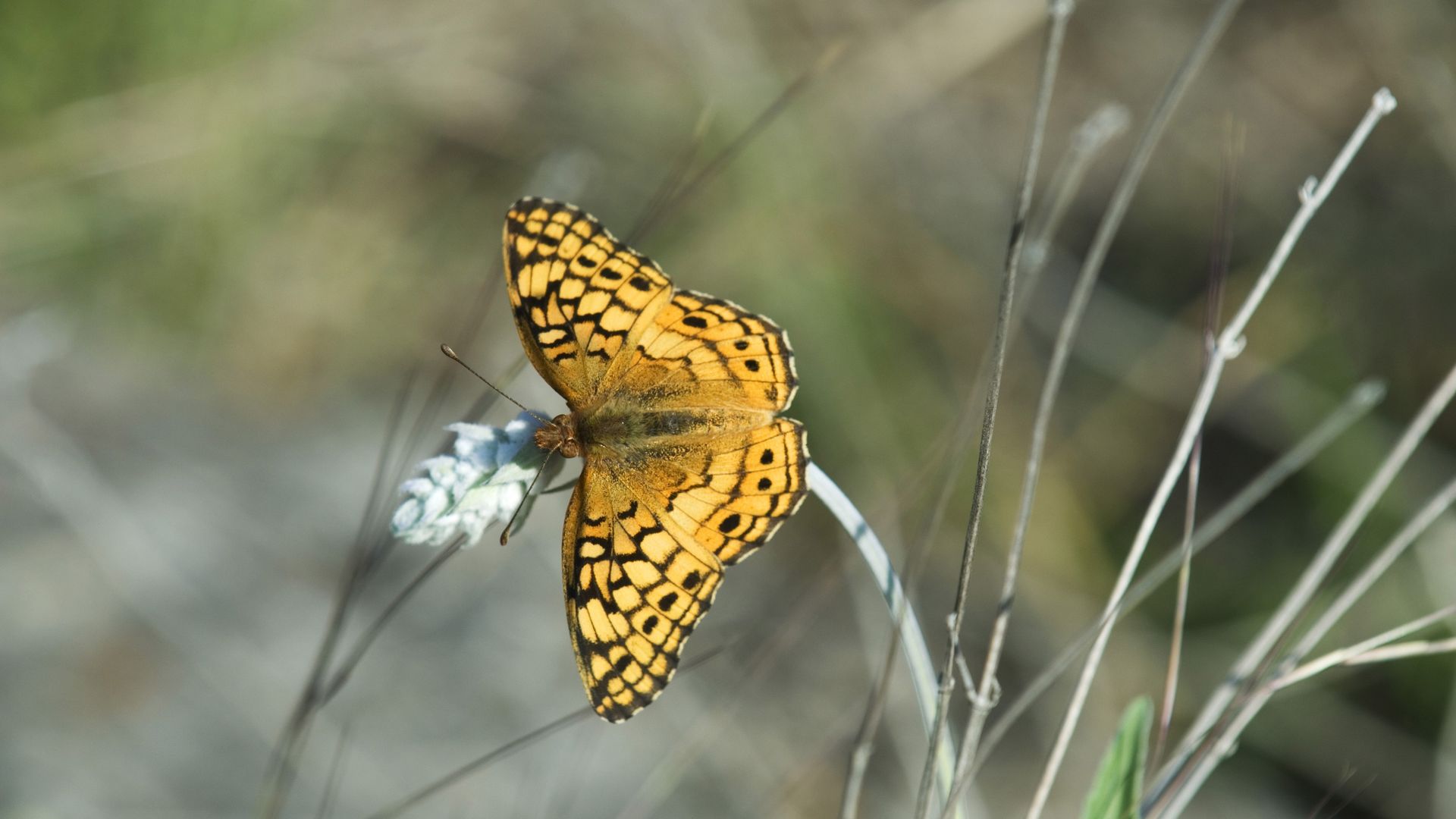 Your neighborhood may be quieter this month as some homeowners opt into No Mow May, a viral movement that encourages residents to ditch their lawn mowers and let their grass go wild till June.
Why it matters: With spring gardening season underway, homeowners are wrestling with personal decisions about how to tackle lawn care, Axios' Jennifer Kingson reports. To mow or not to mow? Irrigate? Fertilize?
The "No Mow" and "Low Mow" campaigns aim to make yards more conducive to bees and butterflies — but you might face blowback from your neighbors if you try it out.
Homeowner associations have been clamping down on residents who let their lawns go brown or wild, even taking people to court over the state of their yards.
Plus: Keeping your lawn long may not bring on the bees anyway, according to Andrea DeLong-Amaya, director of horticulture at the Lady Bird Johnson Wildflower Center.
What they're saying: Many patches of turf are maintained to be weed free and — when left unmowed — the flowers that bloom from these lawns are wind-pollinated, meaning they do not support animal pollinators with nectar or pollen, DeLong-Amaya tells Axios.
Even if there are blooming plants intermingling in the lawn grass, it's likely that they're non-native plants, making them less likely to attract native pollinators.
Instead, "homeowners interested in having a pollinator-friendly lawn can intersperse nectar-producing and pollen-producing low growing natives into the turf," DeLong-Amaya said.
Zoom in: Austin requires residents to keep grass and weeds below one foot, according to the city's code violation website, which adds that long grass can create "unsanitary conditions."
"Keeping grass and weeds short is an important way to prevent rodents, insects and stagnant water from developing as a result of overgrowth," the city site reads.
A better approach in Central Texas, DeLong-Amaya suggests, is shrinking the size of your lawn "to the smallest footprint possible" and planting pollinator-friendly native plants.
Plus, cultivate your landscape using organic methods to avoid harming pollinators.
"Be mindful that even organic products can also be poisonous, so research products before applying, and be sure to closely follow label instructions," DeLong-Amaya added.
The bottom line: Towns that adopt "No Mow May" agree not to issue citations to homeowners who let their grass grow long, but Austin does not have such a policy.
More Austin stories
No stories could be found
Get a free daily digest of the most important news in your backyard with Axios Austin.