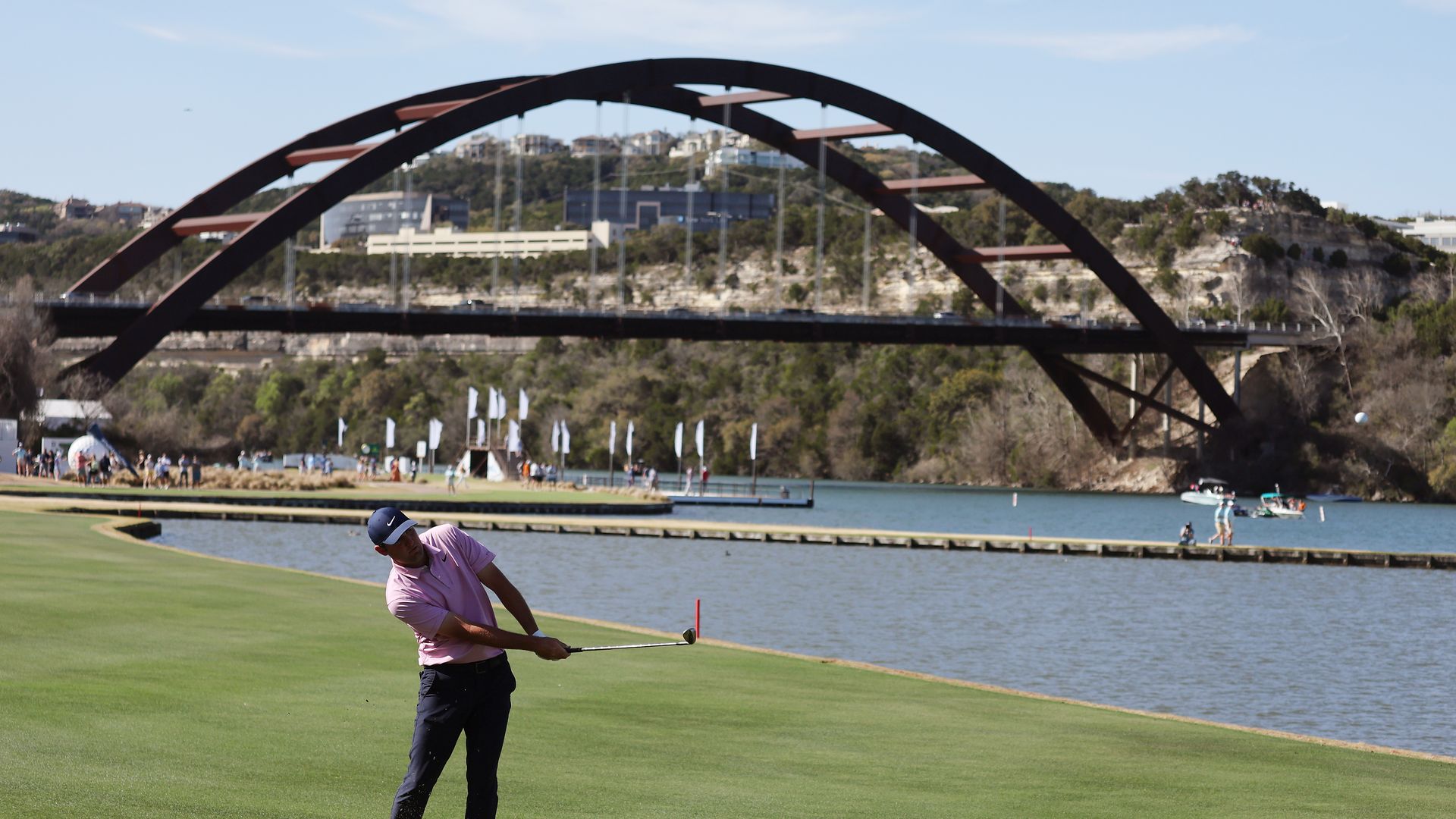 Austin Country Club's final Dell Match Play — and the last PGA match play for at least a couple years — kicked off Wednesday, bringing the game's top golfers and thousands of visitors to town for the four-day tournament.
Driving the news: PGA Tour commissioner Jay Monahan confirmed earlier this month that this year's World Golf Championship Dell Technologies Match Play would be the final one at Austin Country Club, although he didn't rule out a match-play event at another location in the future.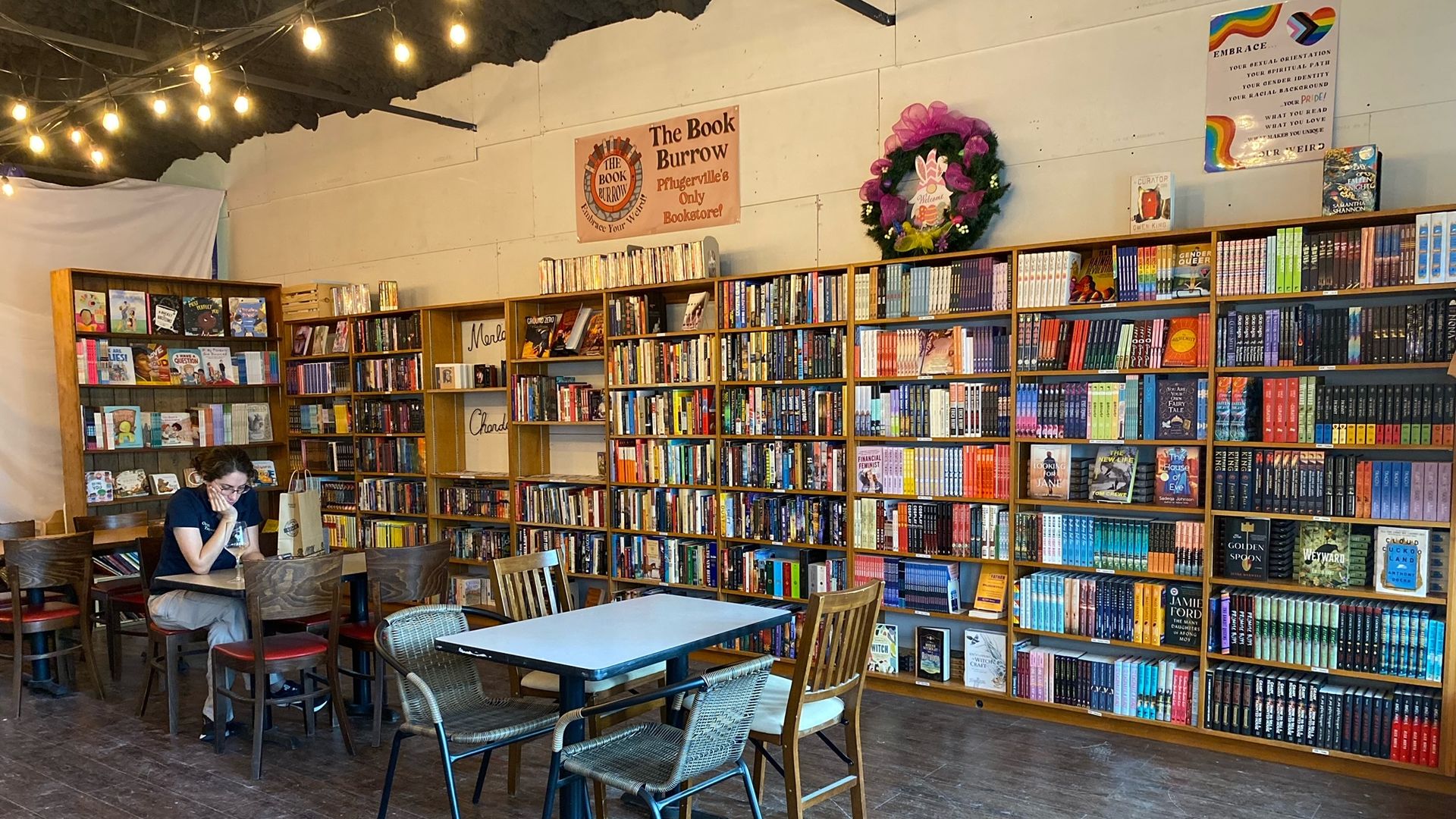 A new, independent bookstore that aims to be a welcoming spot for all readers opens in Pflugerville on Saturday.
Driving the news: The Book Burrow peddles chiefly new books of all genres, but it also has ones that are used (or "pre-loved," as the bookstore calls them), a robust kids' section and books that are now banned elsewhere.
The atmosphere: Homey.
A wall of shelves faces a handful of tables that have Connect Four and other games on hand.
During a soft opening event, a bookstore employee kept kids rapt with a reading of "The Box Turtle," by Austin children's book writer Vanessa Roeder.
What they're saying: "We want to create a community, where every single person who walks through the door feels loved and accepted for who they are," store owner Kelsey Black, previously a data analyst for Google, tells Axios.
Of note: The bookstore shares a space with the charming Three-Legged Goat, a bar that serves up local Texas wines and beers — and the two businesses are teaming up for Friday night wine-and-book pairings.
Adding to the community feel, small gnomes are for sale to raise money for a local charity.
Between the lines: Fast-growing, diverse suburbs like Pflugerville — which grew by nearly 40% (!) between 2010 and 2020 — are at the heart of political activity in Texas.
Austin's progressive politics appear to be pushing out to the suburbs as middle-income earners look farther afield to purchase homes.
Last June marked Pflugerville's first Pride fest.
"Pflugerville is what Austin was 20 years ago — underground grunge, punk, quirky, fun," Black, the store owner, said.
If you go: The bookstore is at 200 E. Pecan St., sharing a strip mall with Pfinesse Salon and Spa, American Shaman CBD, and the Mexican restaurant El Rincon … so you can get your hair done and your enchiladas on before or after your book browsing.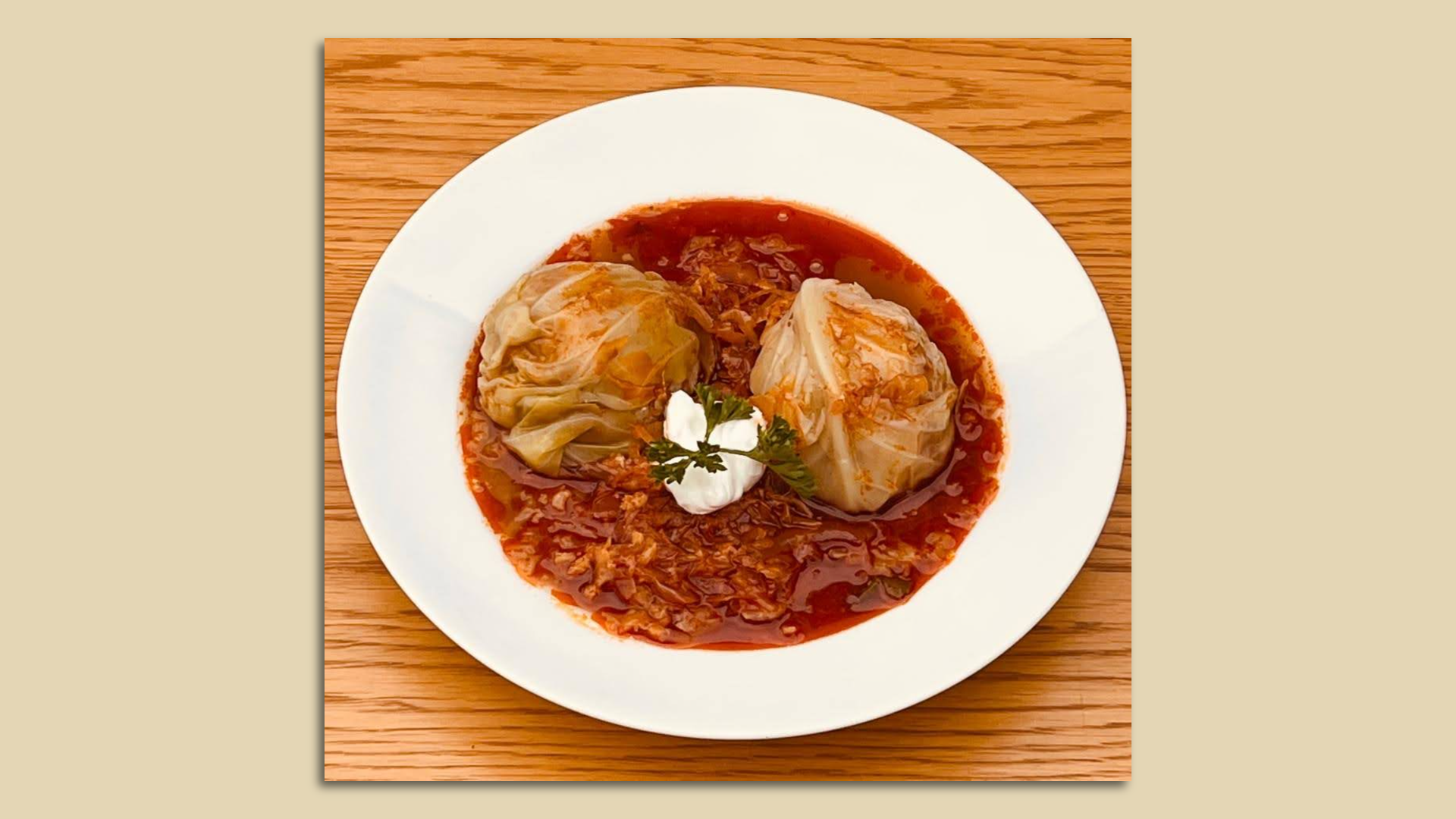 On a trip to the Round Rock Ikea recently — who isn't always on the hunt for a good convertible sofa? — I stopped by Galambos Family Hungarian Food, a trailer tucked into the nearby outlet mall.
The big picture: Turns out the best stuffed cabbage in Central Texas is by the parking lot of a Calvin Klein discount store.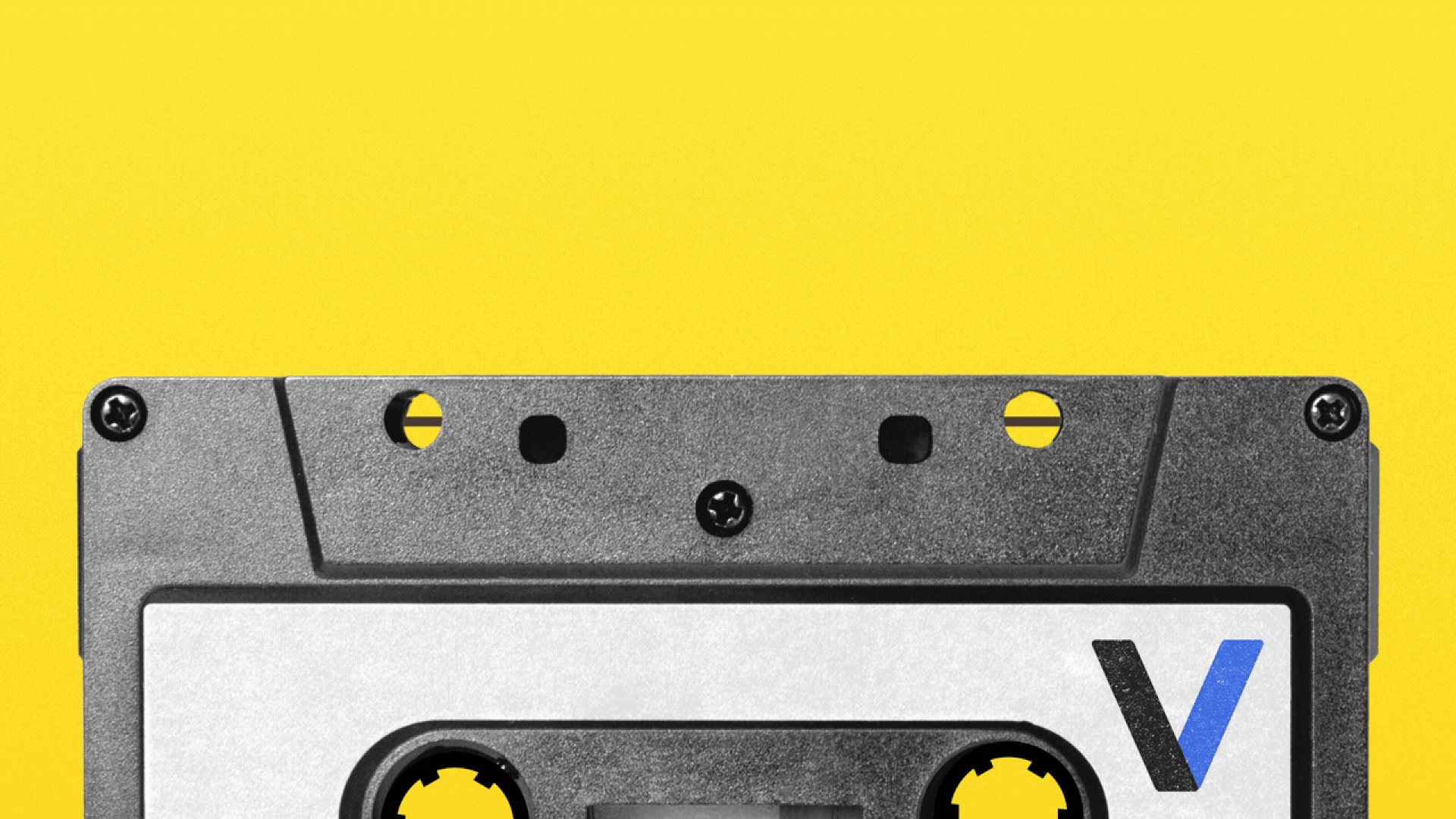 There's plenty to do in Austin this weekend between SXSW, the recently rescheduled Luck Reunion and St. Patrick's Day.
Catch free live music during the conclusion of SXSW's music festival: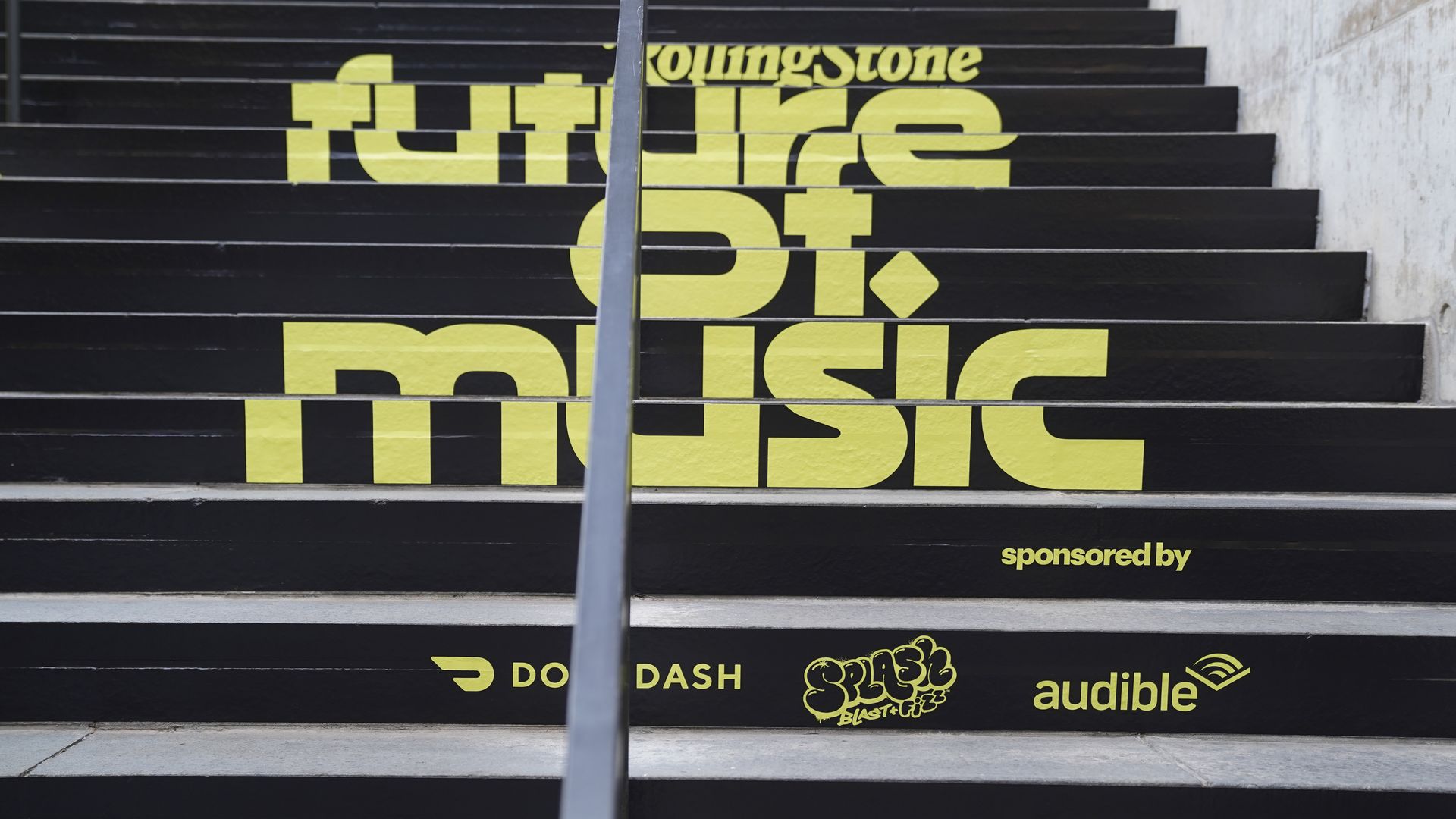 Here's what to do on Thursday at SXSW:
🤠 Listen to a conversation about the future of streaming and country music, a sector of the industry that's been ruled by radio and touring revenue. Panel begins at 11:30am at the Austin Convention Center, room 18CD.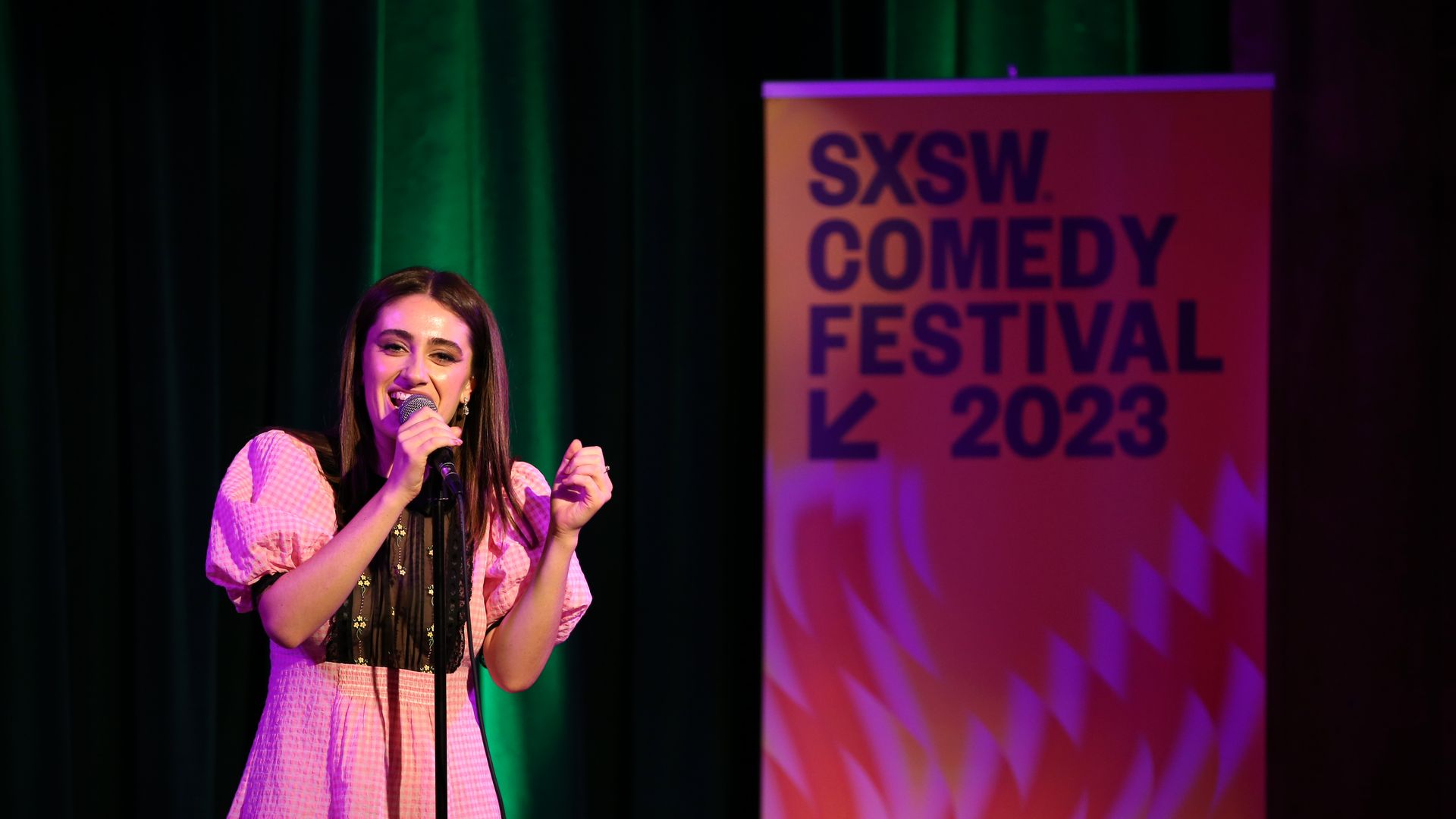 It's Wednesday at SXSW. Here are our picks:
🎶 Start your morning at the first day of KUTX Live at Scholz Garten, with performances from Jane Leo, Baby Rose, The Heavy Heavy, Son Rompe Pera and XXX. It runs from 7-11am, and a $10 admission fee gets you into the show and unlimited coffee.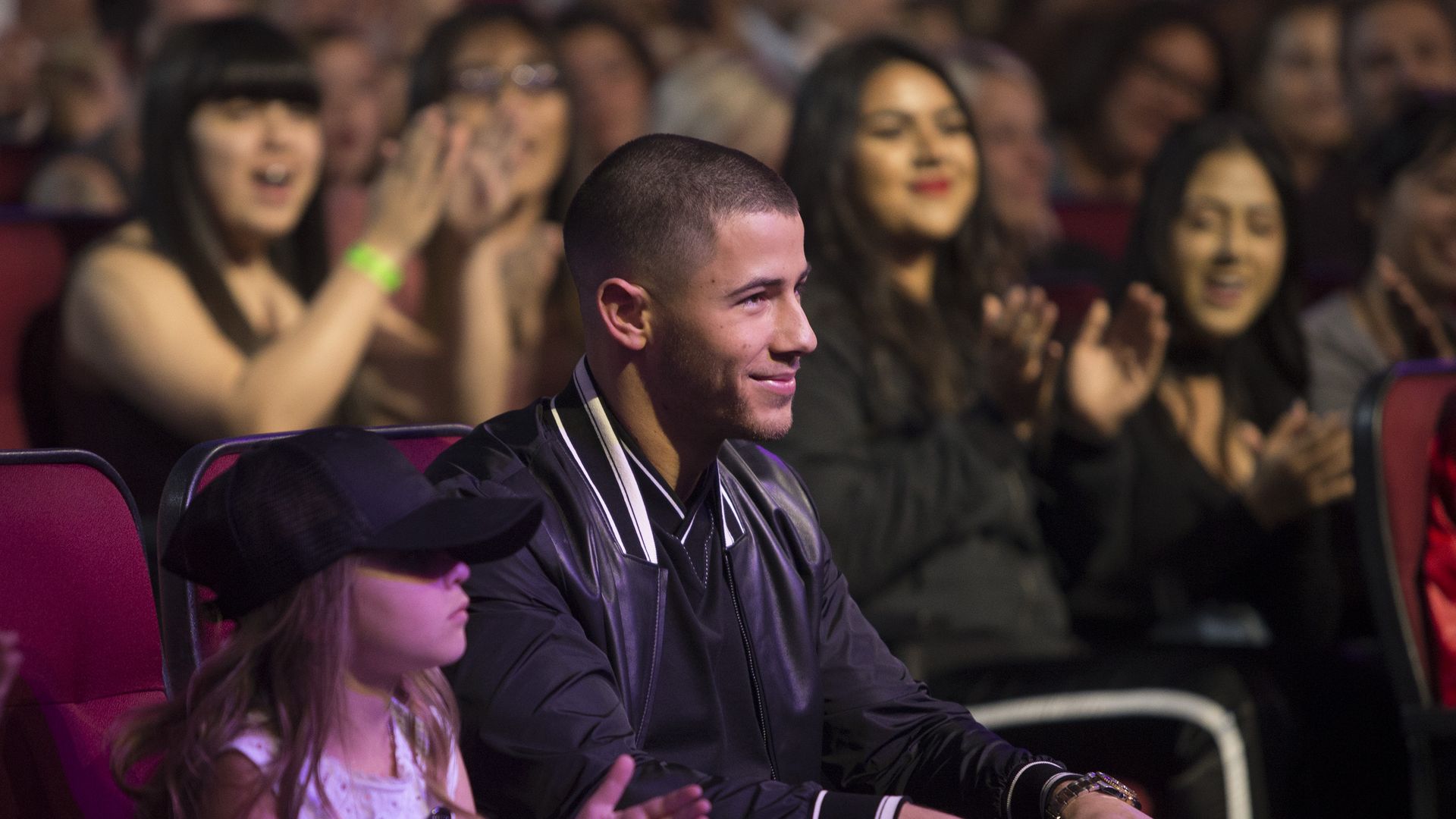 We've rounded up the panels, activations and parties we're eyeing for day four:
⚕️ Nick Jonas — yes, that Nick Jonas — is talking about the burden of diabetes at 10am in the Austin Convention Center Ballroom D.
🩺 Understand the concept of "weathering" and how it contributes to poor health outcomes for Black mothers, who are three times more likely to die in childbirth than white or Hispanic women, at 10am in the Austin Convention Center, room 6AB.
💾 Explore how AI technology can be applied to music and may open the door to ethical and creative criticism at 11:30am in the Austin Convention Center's room 18CD.
🎥 Catch "Self Reliance," a film about a man offered $1 million to play a game in which hunters try to kill him, the directorial debut by "New Girl" star Jake Johnson, at 2pm at Alamo Lamar B.
🍺 Grab a taste of a new pre-workout, non-alcoholic beer produced in part by Austin-based Super Coffee, and catch a panel chat from 1:30-3:30pm that includes former professional cyclist Lance Armstrong, at Kollective at 200 Academy Drive, suite 100. Tickets cost $25.
🎶 Listen to New Order, the successor band to Joy Division. They'll perform at 10pm tonight at Austin City Limits Live at the Moody Theater and participate in a keynote conversation at 1pm Wednesday.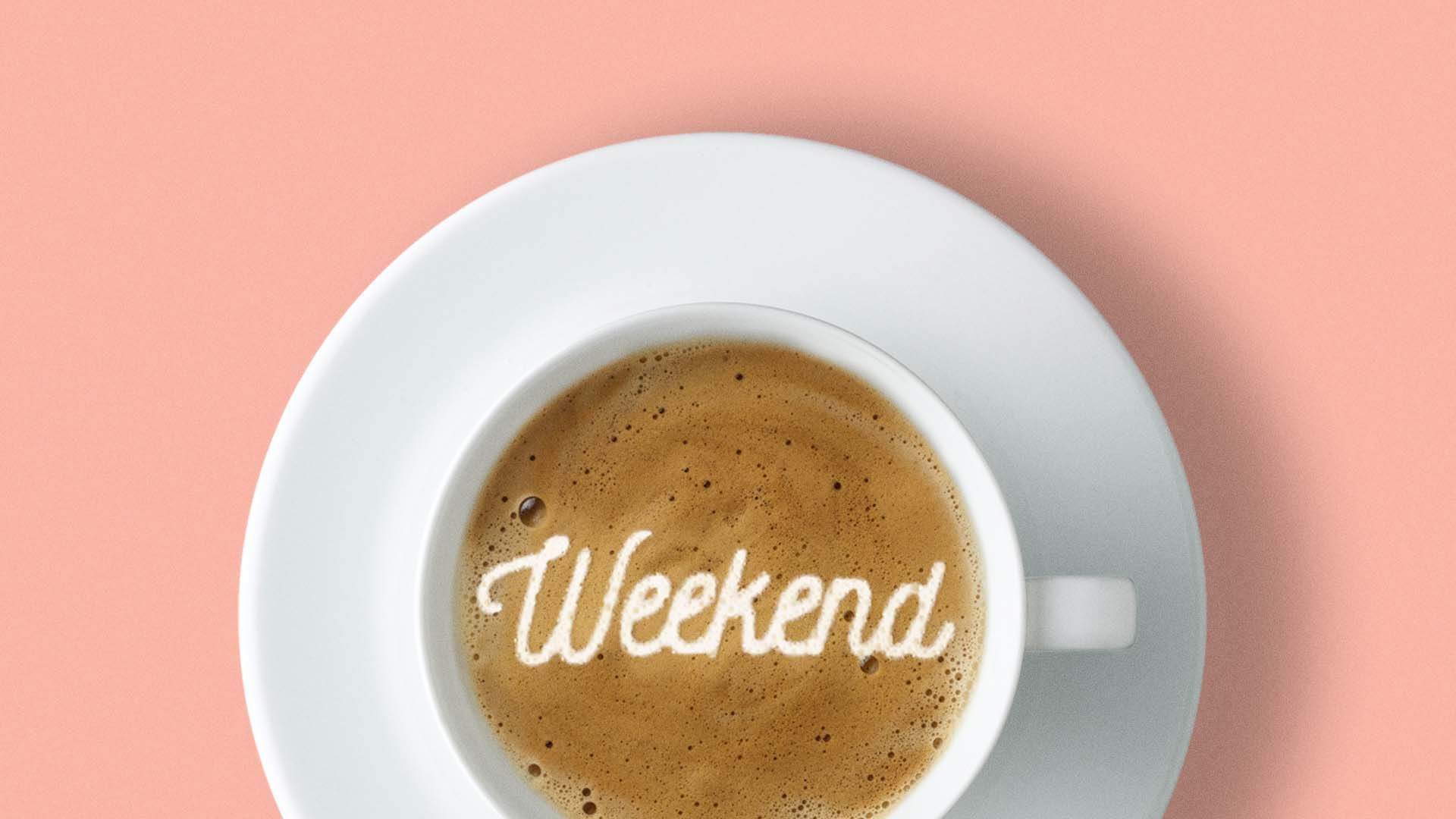 It's a busy weekend in Austin with South by Southwest and the Austin Rodeo kicking off Friday.
What to know: We've got you covered with events we're eyeing — some that put you in the middle of it all and others that will get you away from the crowd.
Get a free daily digest of the most important news in your backyard with Axios Austin.
🌱
Support local journalism by becoming a member.
Learn more