SpaceX's Starship explodes after reaching space in second test launch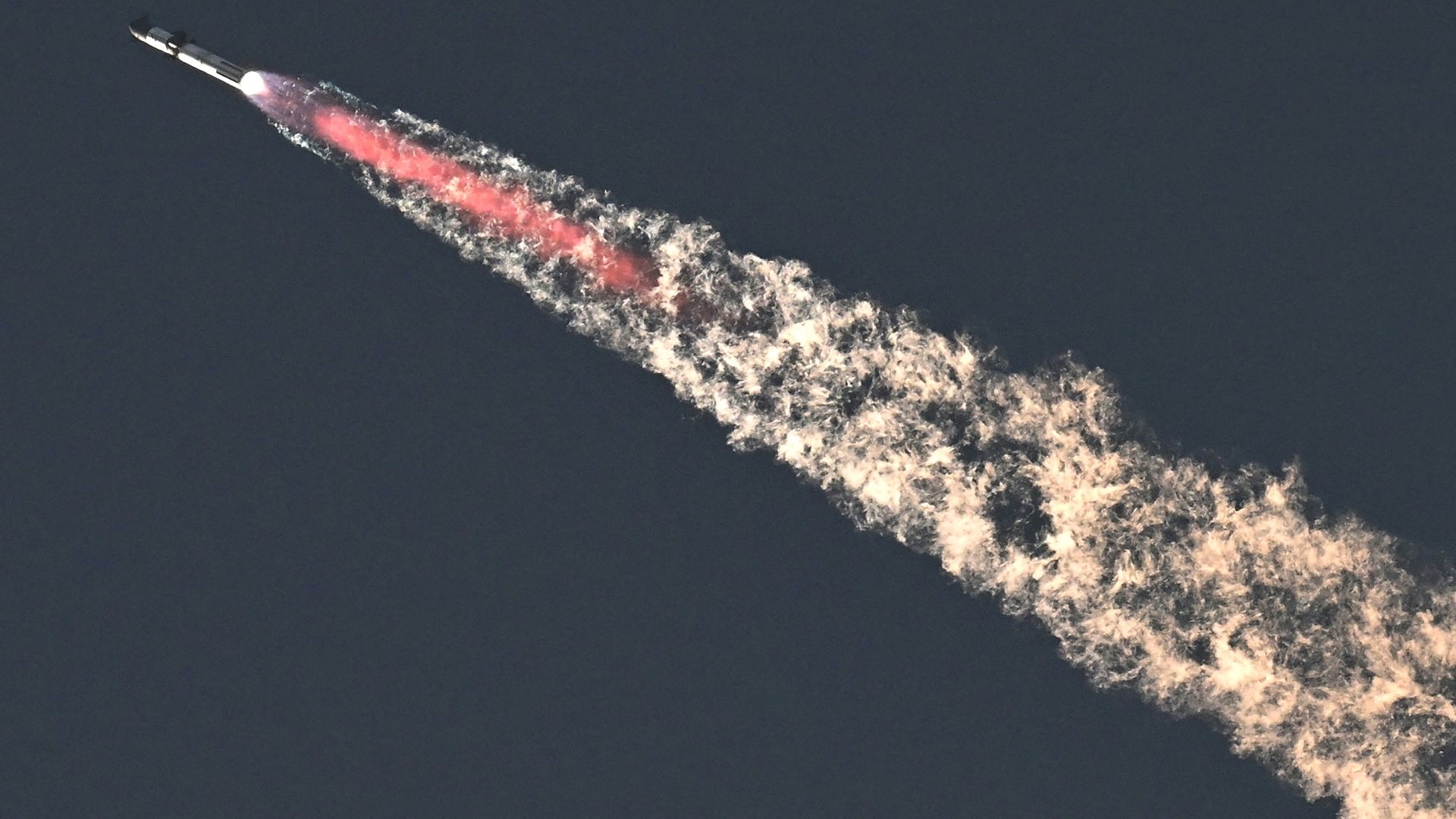 SpaceX's second test flight for its massive Starship rocket ended abruptly Saturday just minutes after launching from the coast of South Texas.
Why it matters: Though SpaceX didn't accomplish its stated goals for the test, such failures are part of the company's engineering philosophy.
Details: The company said the vehicle's huge lower-stage booster exploded shortly after a successful separation from the upper-stage Starship.
It said Starship's engines fired for several minutes on its way to space, reaching an altitude of around 90 miles. SpaceX then lost contact with the spacecraft, potentially from its flight termination system detonating.
The company's goal for the second test was to send the vehicle on a partial trip around the world before making a splashdown in the Pacific Ocean.
The Federal Aviation Administration (FAA) said it opened a mishap investigation into the launch, though such probes are routine after tests don't go according to plan.
It said that no injuries or property damage from the loss of the vehicle had been reported as of noon Saturday.
What they're saying: SpaceX said it would identify and attempt to fix issues that jeopardized the latest flight.
"With a test like this, success comes from what we learn, and today's test will help us improve Starship's reliability as SpaceX seeks to make life multiplanetary," the company said in a social media post.
The big picture: The second test launch appeared less destructive than the first earlier this year, which spread debris for miles around the launch site and caused the FAA to temporarily ground the program.
The debris in the first test were from the immense rocket punching a crater through its launch pad.
For Saturday's test, the company said the pad was reinforced and a water-cooled steel flame deflector had been installed to help prevent it from melting and exploding again.
Go deeper