The culture clash behind OpenAI's CEO firing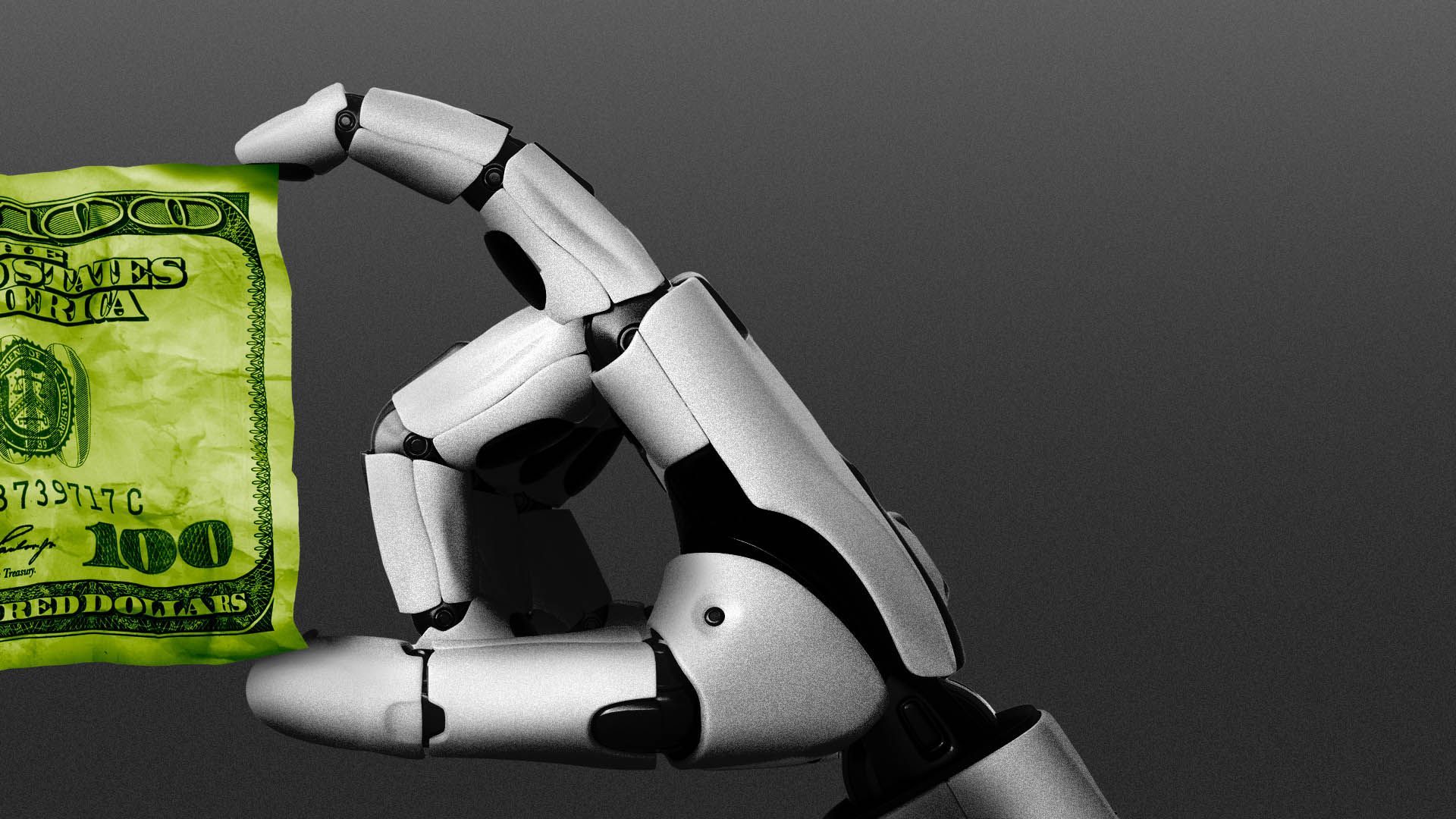 The boardroom drama behind the firing of OpenAI CEO Sam Altman reflects a deep cultural rift among the creators of Silicon Valley's hottest new technology.
Why it matters: AI is still young, and its parents are having a messy divorce.
We don't yet know the full story of what precipitated Altman's firing. But the root of the conflict appears to lie in disagreements over Altman's work to speedily popularize and commercialize generative AI.
OpenAI's six-member board appears to have split, with Altman and company president Greg Brockman on one side and the firm's chief scientist, Ilya Sutskever, on the other, per Bloomberg. All three were co-founders of the non-profit, along with Elon Musk and others.
Sutskever, a veteran AI researcher who harbors deep concerns about the dangers of advanced AI, may have persuaded the three outside board members that Altman's accelerated approach to AI deployment was too risky.
OpenAI's explanation for Altman's firing charged that he was "not consistently candid" with the board.
The big picture: Today's artificial intelligence tools — including OpenAI's ChatGPT, which lit the tech world on fire from its release last Nov. 30 — have been invented and developed by scholar-engineers with deeply held beliefs in the new technology's vast powers and massive risks.
But AI has been funded and deployed by the tech industry's legions of entrepreneurs and venture capitalists.
These two groups need each other but operate with different principles and practices.
Those differences seem to have come to a head inside OpenAI's boardroom.
Catch up quick: OpenAI started out in 2015 as a non-profit dream team with the mission of responsibly achieving artificial general intelligence — an AI that could reason and act autonomously at (or beyond) human levels.
But the AI field changed soon after with the emergence of text and image models trained on vast hoards of data. As this promising development path began to pay off with concrete results, the research also became increasingly expensive.
In 2019 Altman, the former CEO of startup incubator Y Combinator, masterminded a restructuring of OpenAI.
Under his leadership, the nonprofit created a for-profit subsidiary that could take huge investments from companies like Microsoft to fund the development of what would become GPT-3, GPT-4 and ChatGPT. Altman became its CEO, and Musk left.
OpenAI then began taking in increasingly huge rounds of investments and resources to push the development of large language models.
Other companies, particularly Google, had also made huge strides in the field but had kept the tech under wraps in the lab.
ChatGPT's public release gave everyday users a taste of how far AI had advanced towards human-like speech and creativity — and kicked off a frenzy of excitement, investment, hype and fear.
Altman earlier this month unveiled plans for an app store-like marketplace for users to buy and sell customized versions of ChatGPT.
What's next: OpenAI's board still hasn't fully explained its abrupt move.
In that vacuum, Silicon Valley's investor class is rallying to Altman's side, with some predicting he will launch a new firm in days with other OpenAI exiles.
"What happened at OpenAI today is a Board coup that we have not seen the likes of since 1985 when the then-Apple board pushed out Steve Jobs. It is shocking; it is irresponsible; and it does not do right by Sam & Greg or all the builders in OpenAI," Ron Conway, a venture-capital icon, posted on X late Friday.
Go deeper: How Sam Altman's ouster went down, according to OpenAI's ex-president
Go deeper