OpenAI creates a market for sharing custom versions of ChatGPT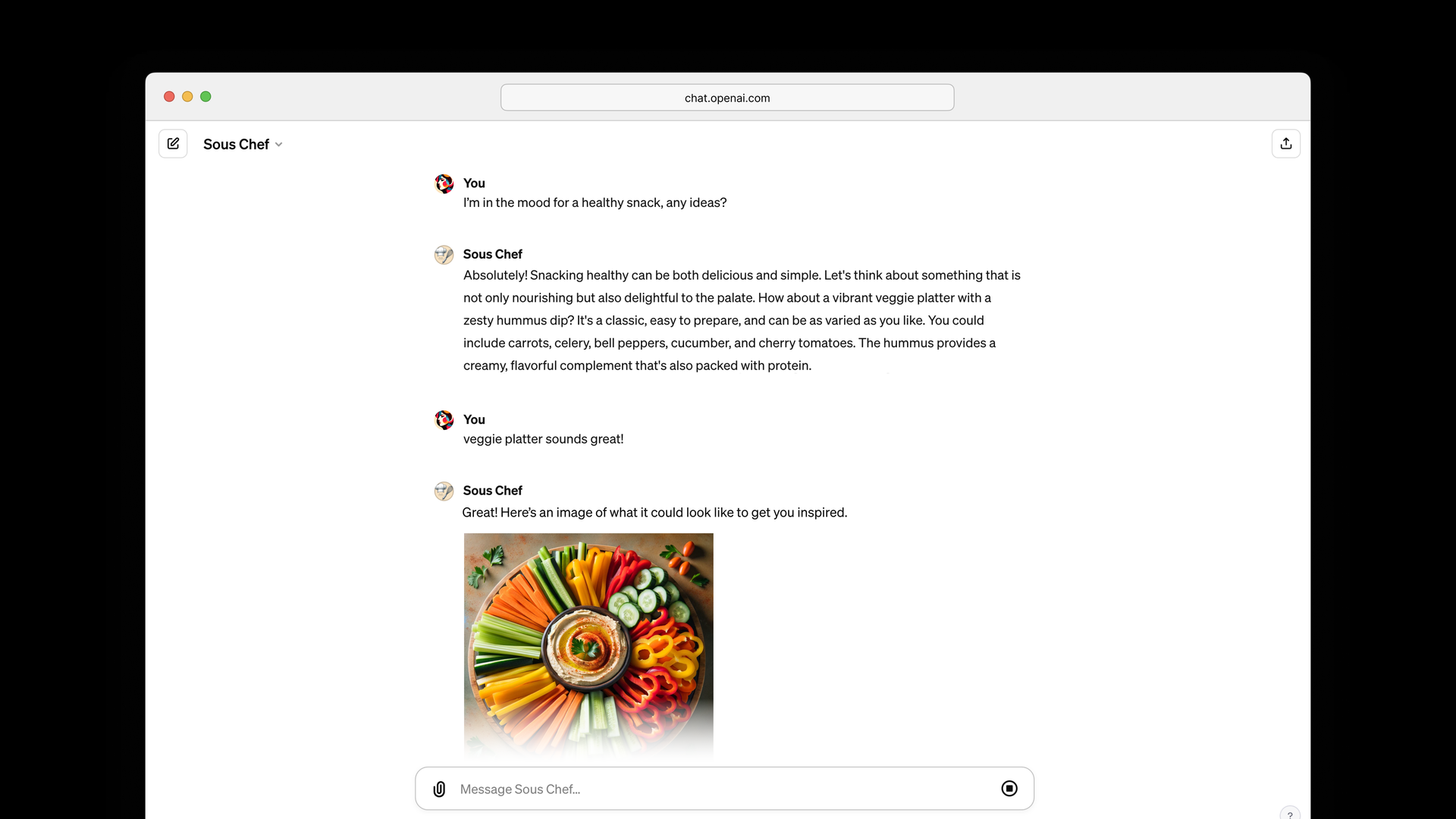 People will be able to create their own specialized versions of ChatGPT equipped with custom instructions and data under a new program OpenAI is unveiling to developers Monday.
Why it matters: OpenAI is positioning these custom versions of ChatGPT, dubbed "GPTs," as something akin to the AI equivalent of apps on a smartphone. The firm also plans to create a store for people to sell their GPTs.
What's happening: OpenAI has worked with a few early partners on GPTs and is making those available to others. It's also beginning to offer access to others to create their own apps, but it's still not entirely clear how the store will operate.
People will be able to share their GPTs with others via a link or through a store set to debut later this month. GPT sales through OpenAI's new store are expected in the coming months.
GPT users will get to choose whether their data is used to train future models.
Enterprise customers will be able to build GPTs only for use within their company.
Yes, but: OpenAI isn't yet offering details of how the revenue share for apps sold in its store will work.
The company says very successful GPT creators could earn hundreds of thousands of dollars per year.
OpenAI is also using its first-ever DevDay event to:
detail a new GPT-4 Turbo model that it says is cheaper, more capable and has knowledge of world events up to April 2023.
debut a new API that lets developers more easily build assistant-like apps that have goals and can work with other AI models and tools.
promise to defend enterprise and developer customers against claims of copyright infringement and bear any legal costs.
significantly cut the prices OpenAI charges other developers and companies to use its popular AI models.
What to watch: OpenAI CEO Sam Altman also indicated an openness to creating consumer hardware.
"If there's something amazing to do, we'll do it," Altman said in response to a question from Axios.
With every major technology shift "there's supposed to be an amazing new computing device," Altman added.
Altman warned those that want to build on top of OpenAI to make sure they are doing more than putting a "thin wrapper" over the company's technology. "We are planning to build the obvious features that you'd expect," Altman said.
He also acknowledged that OpenAI is competing with its largest partner, Microsoft, in selling to large businesses, but said the incentives in their deal ensure that both companies benefit from broader adoption.
Between the lines: Though the new custom GPTs will be guided by additional training documents beyond the basic ChatGPT, the answers they provide won't be limited to that information and could range far afield.
That could raises thorny questions of responsibility such as when a GPT spits out bad information.
Editor's note: This story has been updated with additional comment from OpenAI CEO Sam Altman and to clarify the lack of details around sales of custom GPTs.
Go deeper