Sam Altman ousted as CEO of ChatGPT parent OpenAI in surprise move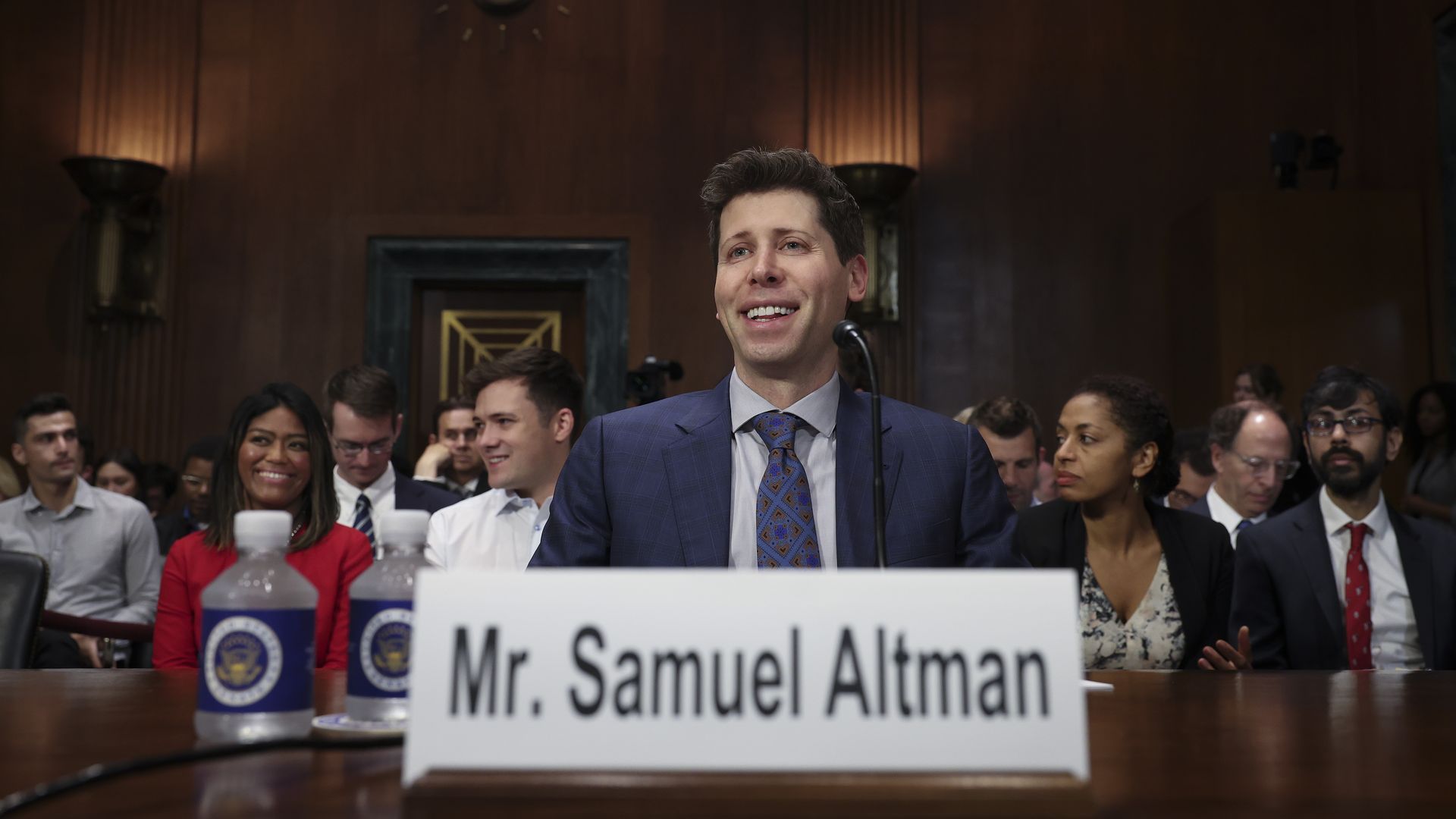 Sam Altman will leave OpenAI, the company's board announced Friday in a surprise move suggesting he was fired for not being "consistently candid in his communications with the board."
Why it matters: Altman, who co-founded OpenAI in 2015, has led the firm that launched ChatGPT a year ago and sparked an AI boom, since 2019.
The latest: Greg Brockman, OpenAI president and board chairman, announced later Friday he was quitting the firm.
Brockman, a co-founder of OpenAI, shared in a post on X, formerly Twitter, his message to the firm's team: "I'm super proud of what we've all built together since starting in my apartment 8 year ago.... But based on today's news, I quit."
The company hours earlier had said he would step down as board chairman but remain as president.
What's next: The company said Mira Murati, its chief technology officer, will serve as interim CEO, effective immediately.
Catch up quick: Altman oversaw OpenAI's 2019 restructuring from a pure non-profit organization dedicated to developing artificial general intelligence to a non-profit with a for-profit subsidiary and new investors whose return was capped at a 100x level.
With this structure in place, the company established a broad alliance with Microsoft, which invested heavily in the company and provided cloud computing resources that enabled OpenAI to develop the GPT series of large language models.
What they're saying: OpenAI said it would not comment on the changes beyond its statement.
A Microsoft spokesperson said in a statement: "We have a long-term partnership with OpenAI and Microsoft remains committed to Mira and their team as we bring this next era of AI to our customers."
Altman said in a social media post that his time at OpenAI "was transformative for me personally, and hopefully the world a little bit."
He added that he "will have more to say about what's next later."
Editor's note: This story has been updated with additional comment from Microsoft and to reflect Greg Brockman had quit.
Go deeper