How Sam Altman's ouster went down, according to OpenAI's ex-president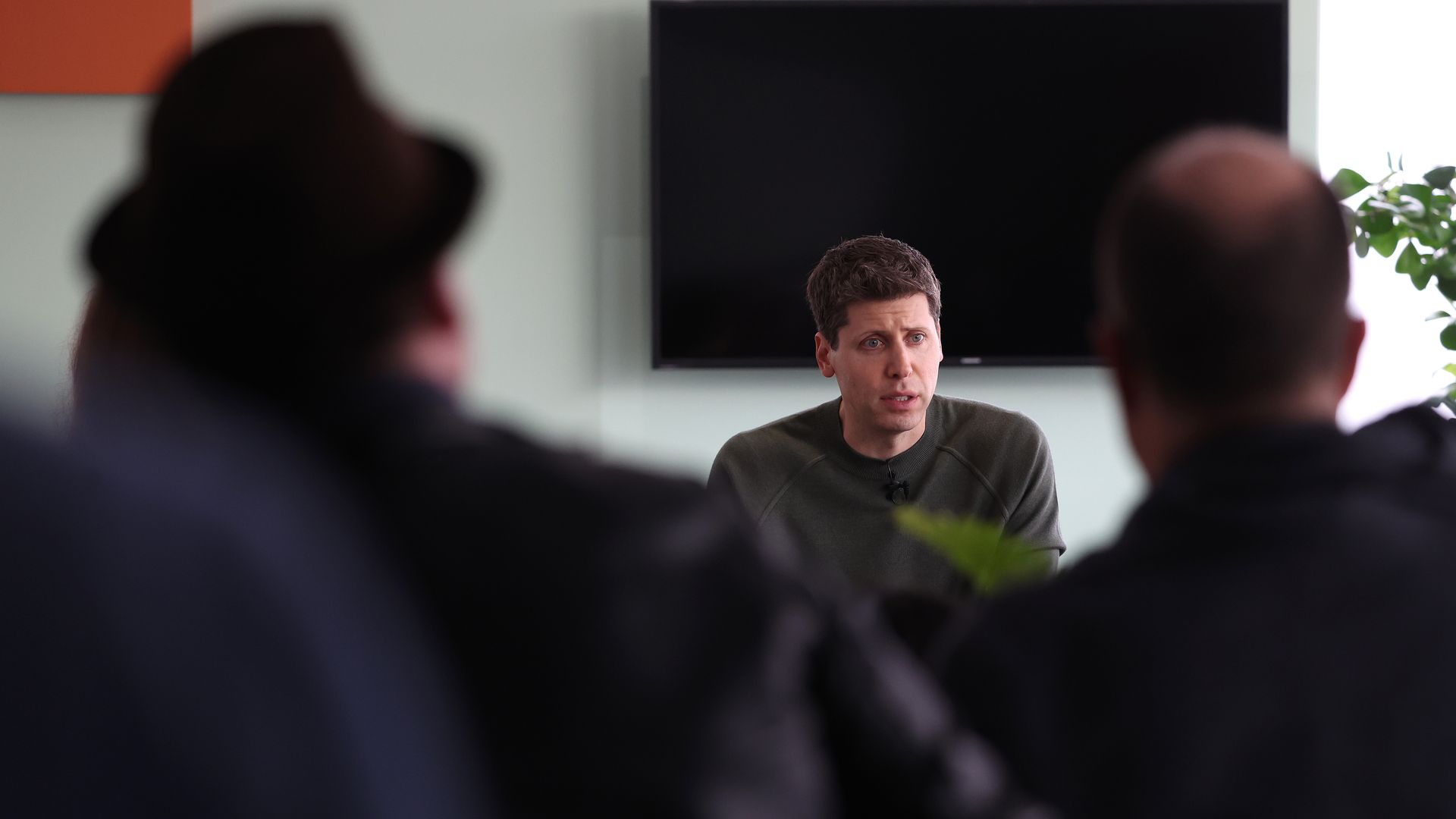 Sam Altman got a text Thursday night from one of OpenAI's co-founders and by noon Friday he was told he was being fired, according to a post on X (formerly Twitter) by Greg Brockman, OpenAI's president, who also left the company on Friday.
Why it matters: OpenAI has been largely silent on what transpired since announcing earlier Friday that Altman was being forced out and that Brockman was being removed as board chairman.
Details: Brockman said he received a text shortly after Altman was ousted with an invitation to a Google Meet chat. He was told he was being removed from the board and that Altman had been fired, but that he was "vital to the company and would retain his role."
OpenAI had six board members as of Friday morning, including Altman and Brockman.
They also include Ilya Sutskever, the firm's chief scientist and also a co-founder; Quora co-founder Adam D'Angelo; RAND Corporation scientist Tasha McCauley; and Helen Toner, director of strategy and foundational research grants at Georgetown's Center for Security and Emerging Technology.
The big picture: Microsoft, which has poured billions of dollars into OpenAI and is its most significant partner, was also blindsided by the moves. A person familiar with the situation told Axios that the company learned of Altman's ouster only a minute before the public.
Zoom in: Here's the full text of Brockman's post, which was also reposted by Altman.
Sam and I are shocked and saddened by what the board did today. Let us first say thank you to all the incredible people who we have worked with at OpenAI, our customers, our investors, and all of those who have been reaching out.
We too are still trying to figure out exactly what happened. Here is what we know:
- Last night, Sam got a text from Ilya asking to talk at noon Friday. Sam joined a Google Meet and the whole board, except Greg, was there. Ilya told Sam he was being fired and that the news was going out very soon.
- At 12:19pm, Greg got a text from Ilya asking for a quick call. At 12:23pm, Ilya sent a Google Meet link. Greg was told that he was being removed from the board (but was vital to the company and would retain his role) and that Sam had been fired. Around the same time, OpenAI published a blog post.
- As far as we know, the management team was made aware of this shortly after, other than Mira who found out the night prior. The outpouring of support has been really nice; thank you, but please don't spend any time being concerned. We will be fine. Greater things coming soon.
Altman posted Friday evening that "today was a weird experience in many ways. but one unexpected one is that it has been sorta like reading your own eulogy while you're still alive."
An OpenAI representative did not immediately respond to a request for comment.
Go deeper