Scoop: DeSantis taps new big donors for $2 million haul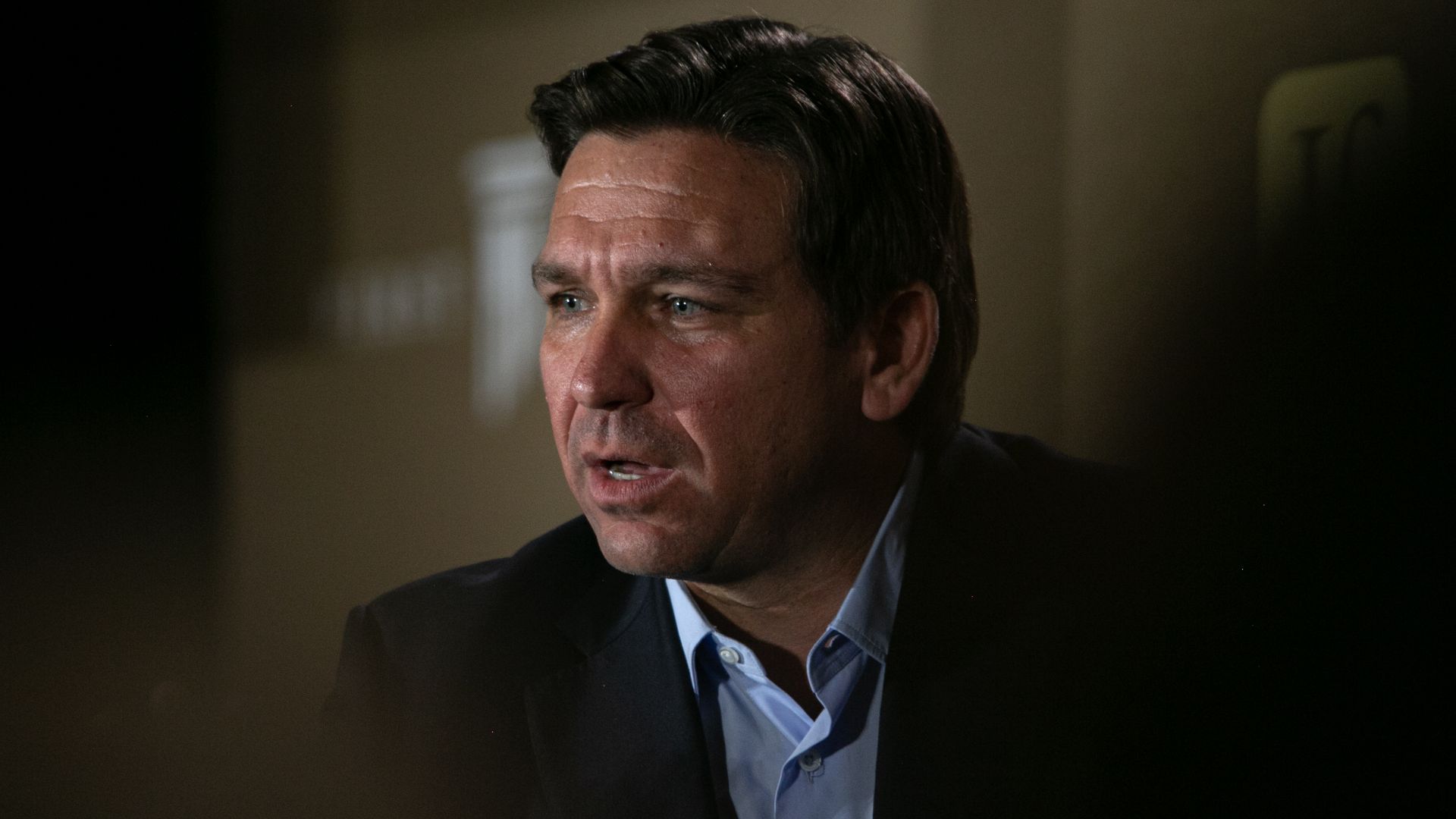 Florida Gov. Ron DeSantis raised $2 million for his presidential run in 48 hours this week, his campaign told Axios.
Why it matters: While former UN Ambassador Nikki Haley has been making inroads among big GOP donors, DeSantis continues to raise significant cash in the final weeks before the Iowa caucuses.
The fundraisers also show DeSantis — who's pitching himself as the most viable Republican alternative to former President Trump — has managed to expand his high-dollar donor base after many of his donors had already maxed out, according to campaign finance records.
Driving the news: The five fundraisers were on DeSantis' home turf in Florida where donors were asked to donate up to $11,600 — split between a leadership political action committee, a fund for the primary and a fund for the general election.
One fundraiser in Vero Beach, FL asked for $10,000 for a photo and access to a reception, according to an invitation obtained by Axios.
A campaign spokesperson said that the "overwhelming majority" of the money raised was for the primary.
DeSantis still has a Super PAC supporting him, Never Back Down.
What they're saying: Brad Martin, the vice chairman of FedEx and co-host of one of the fundraisers, said in a statement: "There is only one candidate this race who can actually win the presidency who also has the preparation, character, and courage to lead this country to a better future."
"That is why I have been so enthusiastic about supporting him and why he continues to gain momentum with donors across the country."
Reality check: While DeSantis raised $15 million in the third quarter, he entered the fourth quarter with $5 million cash on hand that could be used in the primary, compared to Haley's $9.1 million and Trump's $36 million.
In recent weeks, DeSantis has transferred staff and resources to Iowa in the hopes that a better than expected performance in the January 15 caucuses will be a springboard.
Haley's debate performances and rising poll numbers — particularly in New Hampshire — have also prompted some of the Wall Street donor class to give her a second look.
Trump remains the dominant favorite for the nomination, with all the other candidates vying to become the main alternative and possibly beat him one-on-one if the field winnows.
Go deeper