Top DeSantis donor kicks the tires on switching support to Trump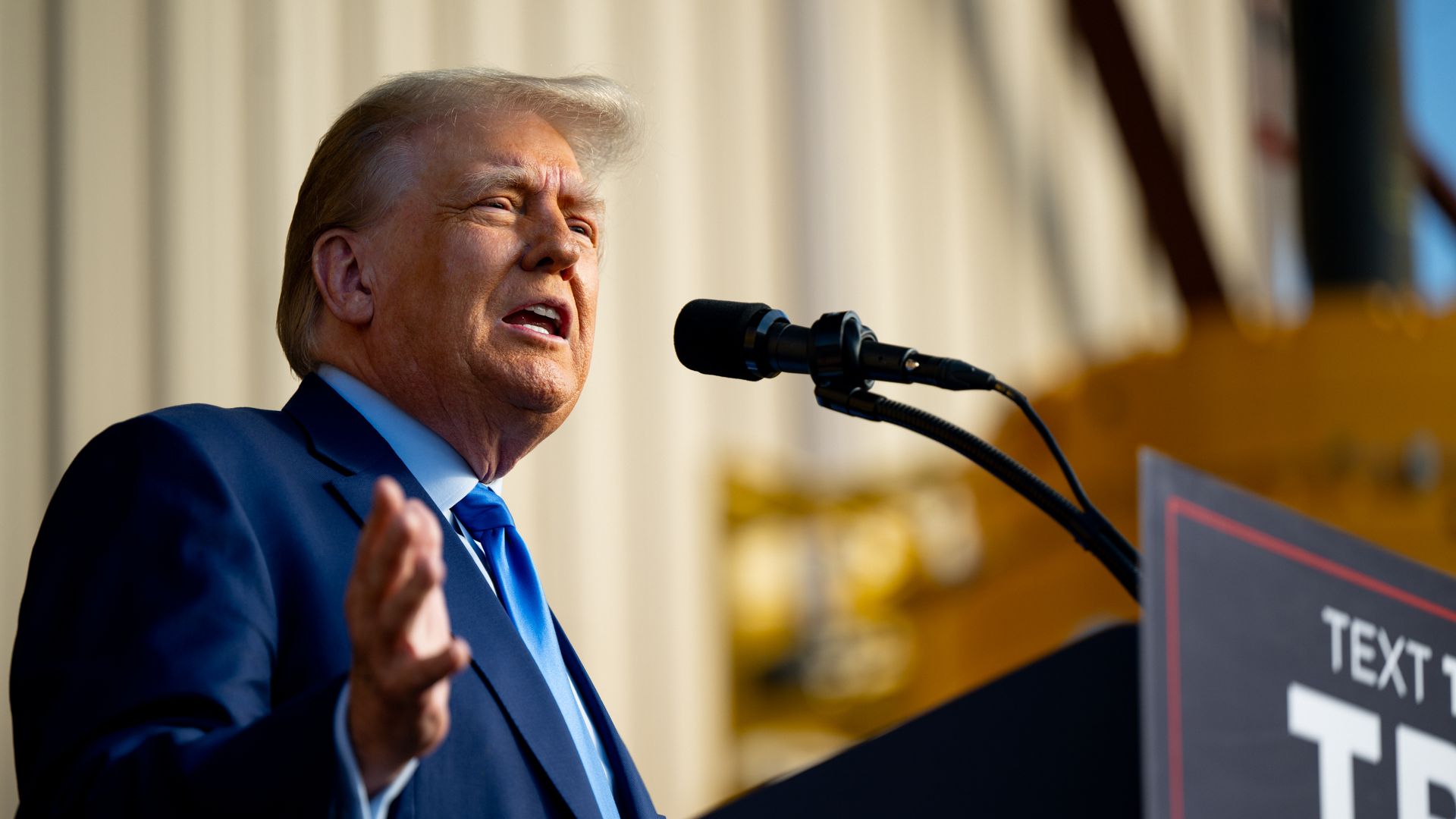 Florida Gov. Ron DeSantis' biggest 2024 donor is considering throwing his support behind former President Trump, the Financial Times reports.
Why it matters: It's a blow to the Florida governor, who has struggled to grain traction against the former president — and already almost exhausted his maxed-out donors at the end of the third quarter.
Driving the news: "I've got to look at who would probably be the strongest commander, with the most experience ... And that's only one guy," Robert Bigelow, a hotel entrepreneur, told the Financial Times in an interview out Wednesday.
"Who would you want as a commander? I'd want somebody that would be a hell of an ass kicker if he needed to be," he said.
"On the face of it, you lean toward Trump."
"I think Trump is too strong," Bigelow told the FT of a Trump-DeSantis matchup, although he noted Trump needed to stay out of jail.
Zoom out: Bigelow earlier this year became the biggest donor of the super PAC supporting DeSantis, Never Back Down, giving more than $20 million.
He told the Financial Times that he thinks "Trump has the momentum, the inertia, to beat him."
He called Trump a "bull," but said that DeSantis was "dinner."
Between the lines: Roughly three-quarters of all of DeSantis' fundraising came from donors who can't give anymore in the primary because they gave the maximum primary amount of $3,300, per a Politico analysis.
The DeSantis campaign did not immediately respond to a request for comment.
Flashback: In August, Bigelow told Reuters that he would stop donating to DeSantis unless he garnered more new donors and took a more moderate approach, especially after he signed a bill banning abortion after six weeks.
"He does need to shift to get to moderates. He'll lose if he doesn't ... Extremism isn't going to get you elected," he said in August.
Go deeper