Multiple congressional offices hit with pro-Palestinian vandalism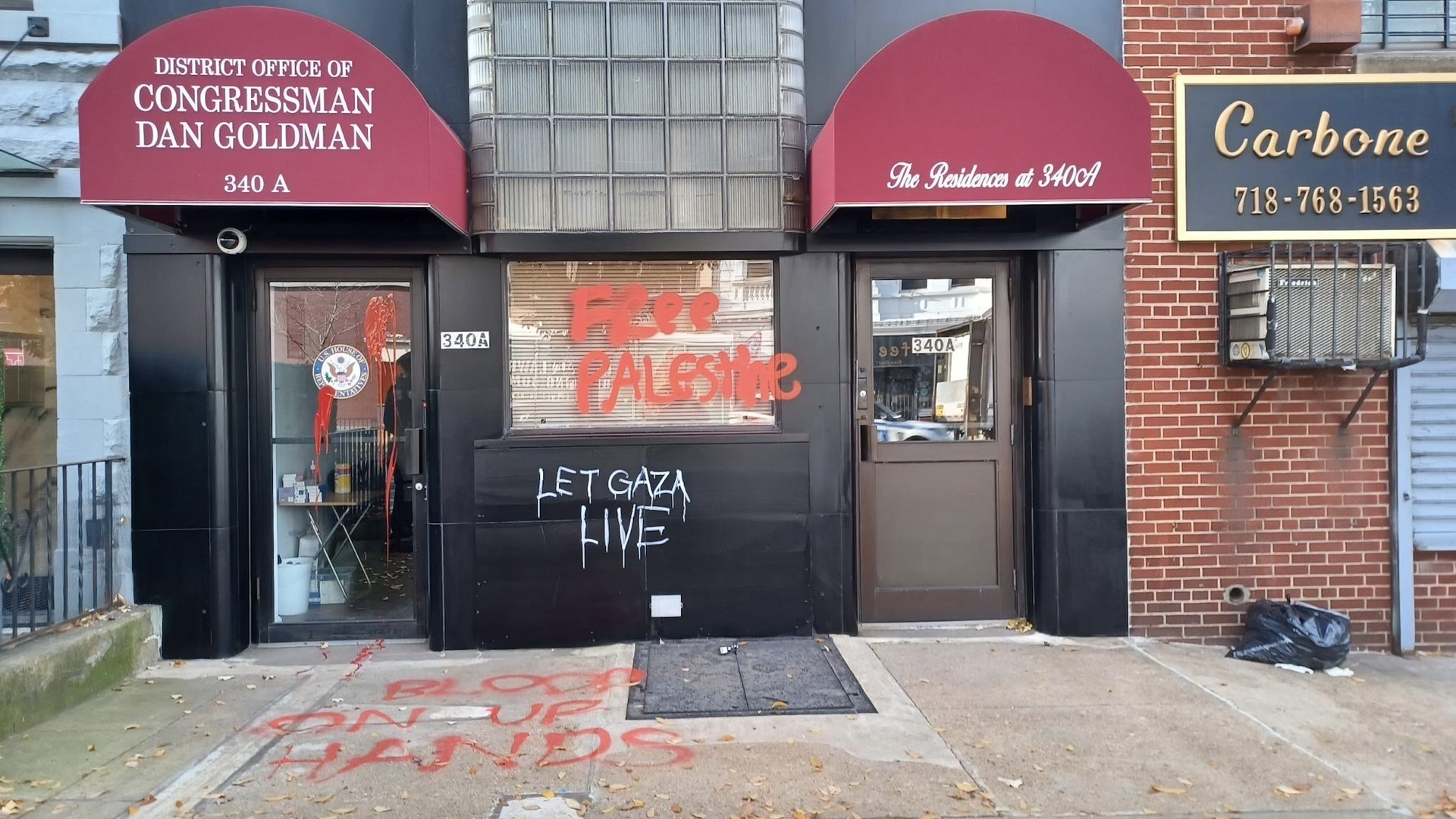 Three members of Congress had their district offices vandalized with pro-Palestinian graffiti in just over a week amid an uptick in threats and disruptive protests.
Why it matters: It's part of a sharp rise in political tensions over the Israel-Hamas war, with lawmakers beginning to speak out about aggressive protest tactics targeting them.
Driving the news: A staffer for Rep. Dan Goldman (D-N.Y.) discovered the congressman's New York City office had been defaced with pro-Palestinian slogans including "BLOOD ON UR HANDS" on Friday morning, Goldman's office told Axios.
Security camera footage showed at least two people, but they covered the camera and their identities remain unclear. Goldman's office filed a police report and law enforcement is investigating.
Goldman, who is Jewish, was in Israel and sheltered with his family from Hamas rocket fire during the Oct. 7 attack. On Thursday he called on President Biden to address Israeli settler violence in the West Bank.
"Harassing, intimidating, and outright attacking the staff of a Jewish elected official at a time of rising violence and rampant antisemitism is dangerous and unacceptable," Goldman spokesperson Simone Kanter said in a statement to Axios.
What they're saying: The vandalism of Goldman's office sparked swift backlash from his fellow New York Democrats, including several high-profile progressives who are notably sympathetic to the Palestinian cause.
"We stand together to condemn the vandalism discovered this morning targeting Representative Dan Goldman's district office," more than a dozen House Democrats from New York said in a joint statement.
"While everyone has a first amendment right to peacefully protest and make their voice heard, that must not extend to intimidating staff or outright criminal behavior."
Among the signers were Reps. Alexandria Ocasio-Cortez, Jamaal Bowman and Nydia Velázquez, all of whom have endorsed a ceasefire in the Israel-Hamas war.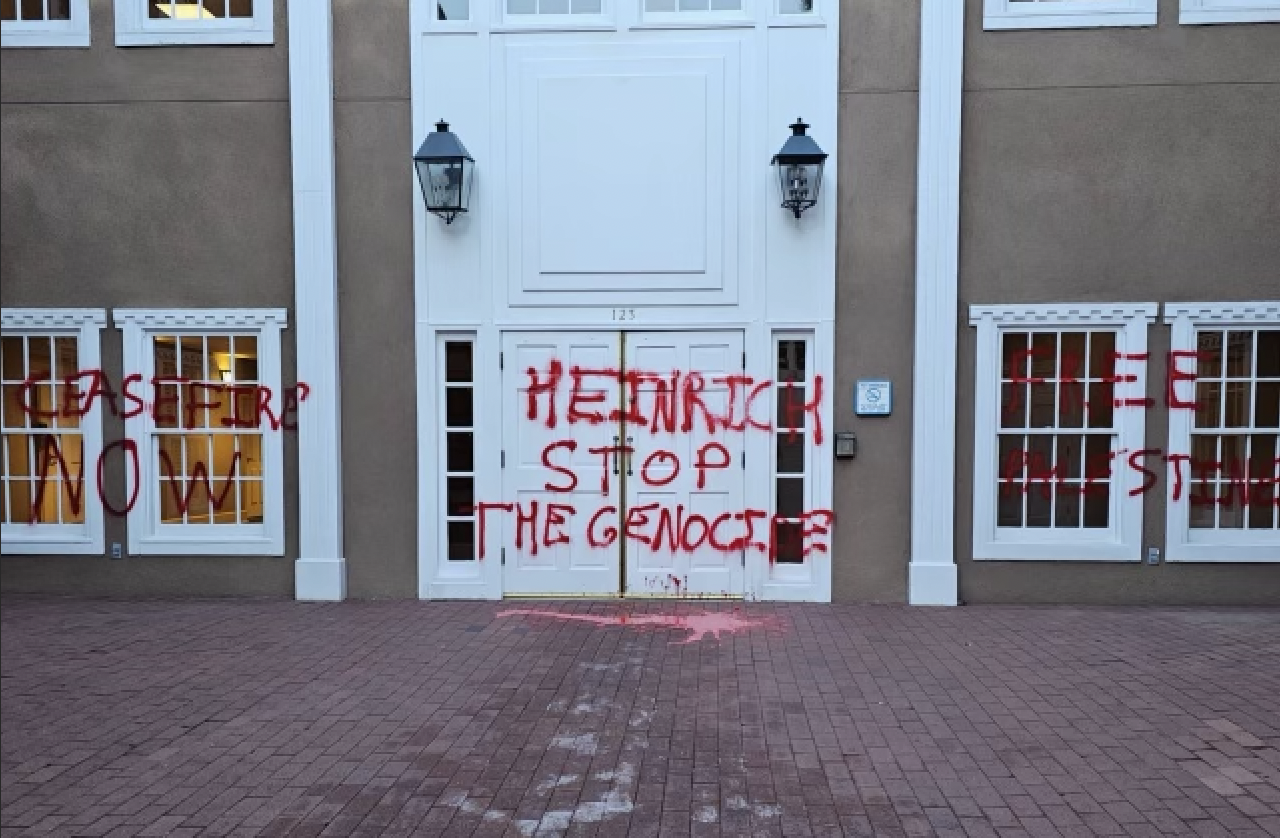 The backdrop: The incident comes after Sen. Martin Heinrich's (D-N.M.)  office was similarly defaced on Tuesday, with vandals spray painting "HEINRICH STOP THE GENOCIDE" and "FREE PALESTINE" on the windows and doors.
"Senator Heinrich supports and respects New Mexicans' right to peacefully protest, as guaranteed by the First Amendment. He is also committed to his staff's right to work in a safe environment," Heinrich's spokesperson told Axios in a statement.
"There are many ways to exercise your First Amendment rights. Committing vandalism and breaking the law is not one of them."
Rep. Monica De La Cruz (R-Texas) had her district office graffitied with "ISRAEL KILLS JEWS TOO" last week. Police are investigating that incident.
The big picture: The incidents coincide with a protest on Wednesday in which pro-Palestinian demonstrators attempted to block the doors to the Democratic National Committee headquarters with multiple House Democrats inside.
Lawmakers both present and absent from the event told Axios afterwards that the incident punctuated an increasingly unnerving security situation for lawmakers since the Oct. 7 attack.
Go deeper