Scoop: Jewish Democrats lead push for Gaza fuel shipments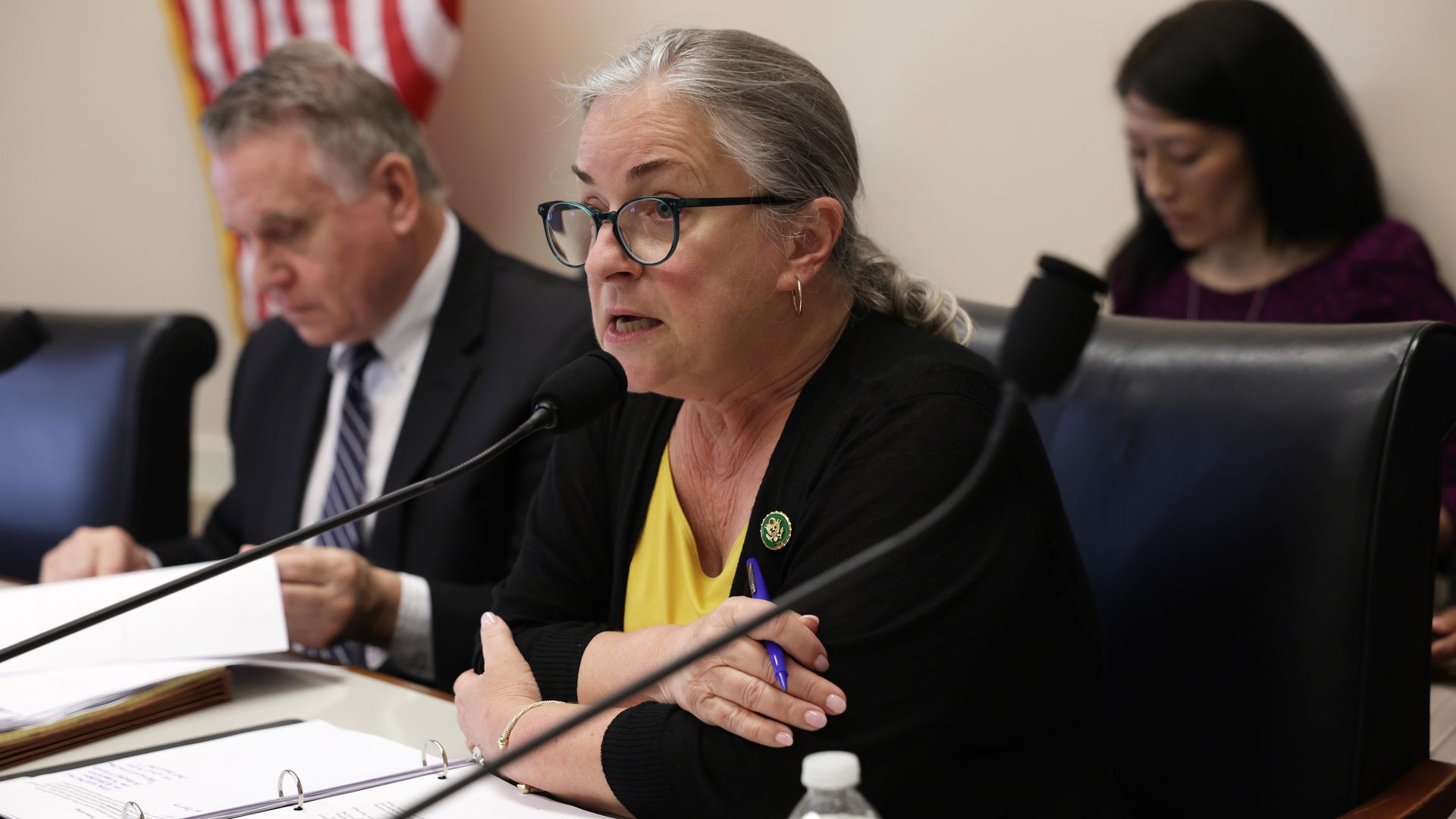 Dozens of House Democrats led by their Jewish colleagues are calling for the Biden administration to press Israel to allow fuel shipments to Gaza, Axios has learned.
Why it matters: It's another example of growing unease among Democratic lawmakers toward the Israeli war effort and the deteriorating humanitarian situation in the region.
Driving the news: In a letter to Secretary of State Antony Blinken, the lawmakers stressed "the critical need to supply substantial amounts of fuel via vetted international or non-governmental organizations to relief groups working in Gaza."
The letter, which was first provided to Axios, is led by Jewish Reps. Susan Wild (D-Pa.), Jamie Raskin (D-Md.) and Jan Schakowsky (D-Ill.).
The lawmakers warned that the lack of sufficient energy to power hospitals, desalination plants and sewage treatment facilities "is creating the conditions for a massive potential public health crisis."
The State Department did not immediately respond to a request for comment on the letter.
The backdrop: Under pressure from the Biden administration, Israel is allowing UN trucks delivering aid to Gaza to refuel at the Rafah crossing, the first time Israel has allowed a significant amount of fuel into Gaza since the Oct. 7 attack, Axios' Barak Ravid reported.
But Israel has still largely restricted the supply of fuel in Gaza due to concerns that it would be diverted by Hamas and potentially weaponized.
"We understand that Hamas has played a major role in Gaza's lack of fuel, due to the terror organization's decision to hoard existing supplies," the lawmakers wrote, also acknowledging concerns about diversion.
They noted, however, that Blinken and other Biden officials have said there is no evidence so far that Hamas has stolen any humanitarian aid.
Zoom in: The letter's 48 signers range from leading progressives like Reps. Jim McGovern (D-Mass.) and Pramila Jayapal (D-Wash.), the chair of the Progressive Caucus, to more moderate members like Reps. Seth Moulton (D-Mass.) and Susie Lee (D-Nev.).
Several of the members represent swing districts, including Wild and Reps. Matt Cartwright (D-Pa.), Jahana Hayes (D-Conn.), Val Hoyle (D-Ore.) and Chris Deluzio (D-Pa.).
In addition to Wild, Raskin and Schakowsky, Jewish Reps. Steve Cohen (D-Tenn.) and Adam Schiff (D-Calif.) also signed on.
The big picture: The letter is just the latest example of the unanimous support Israel enjoyed in the immediate aftermath of the Oct. 7 attack fraying as the war grinds on – including among Jewish lawmakers.
Sen. Cory Booker (D-N.J.) and Rep. Dan Goldman (D-N.Y.), the only members of Congress who were in Israel on Oct. 7, sent a letter to Biden on Thursday, first reported by NBC News, pushing him to address Israeli settler violence in the West Bank.
And Rep. Becca Balint (D-Vt.) on Thursday published an op-ed calling for "an immediate break" in the Israel-Hamas war to "allow for a true negotiated cease-fire," the first Jewish member to call for such a step.
Go deeper